For those who don't know matumbo for whatever reason😊😊 these are intestines and one of the most tasty foods in Kenya. The best intestines are from cows and goats.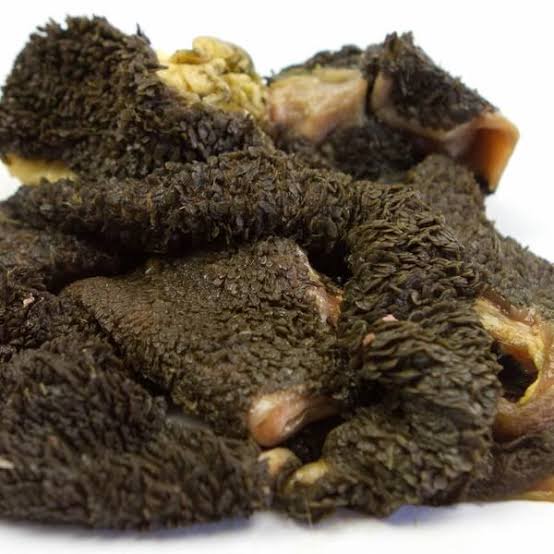 Ingredients
Half a kg of matumbo
Vegetable Cooking oil - 2 table spoons
Onions -1 large
Tomatoes - 4 large
Garlic - 4 cloves
Ginger
Black pepper - just a pinch
Chilli
Salt
Green pepper (hoho) - 1 large
Vinegar/Lemon - for marinating
Procedure
1. Wash the intestines after cutting them into large pieces (cutting reduces the time taken to boil).
2. In a bowl add the matumbo, ginger, black pepper, vinegar, salt and mix well to marinate for 30 minutes but the more the time the better.
3. Put the above mixture in a pot or sauce pan and add enough water then bring it to boil for about 1 hour.
4. When soft drain excess water.
5. Take another pot add the oil, onions and the crushed garlic and fry them until golden brown.
6. Add the chopped tomatoes and the grated green peppers and cook for 12 minutes to get a thick paste/mixture.
7. Add the matumbo and chilli and simmer for 10 minutes.
8. Serve with Ugali (cornmeal mush) and enjoy 😋😋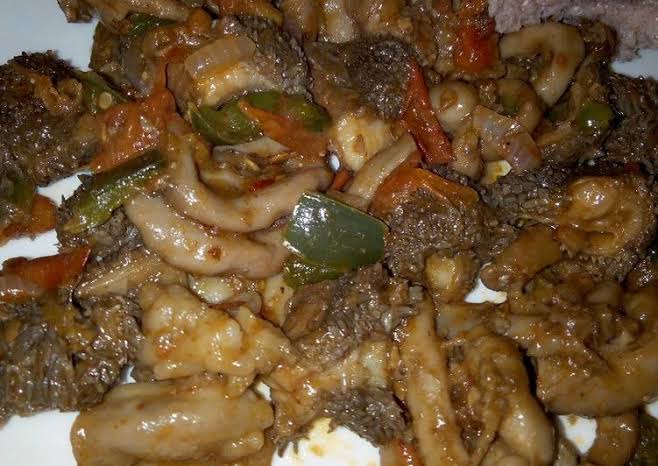 Hope you enjoyed the article.Don't forget to like and comment below.
Cheers!!
Content created and supplied by: SusanK (via Opera News )