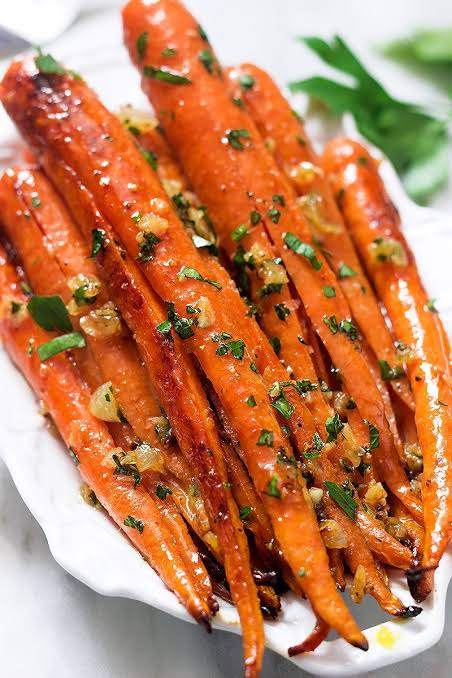 Mooli & Parsnips INGREDIENTS
1 pounds carrots
3 tablespoons @brooksidedairy unsalted butter
3 cloves garlic, minced or grated
11/2 tablespoons honey
1 teaspoon kosher salt
1/4 teaspoon
freshly ground black pepper 1 2 tablespoons
coarsely chopped fresh flat leaf parsley leaves Flaky sea salt (optional)
Mooli (2)
Parsnips (3)
INSTRUCTIONS
1. Arrange a rack in the middle of the oven and heat to 425°F.
2. Peel and trim the carrots. If they are more than 1-inch thick, cut them in half lengthwise; otherwise, leave them whole. Cut the carrots diagonally into 2 inch-long pieces. Place on a rimmed baking sheet; set aside.
3. Melt the butter in a small saucepan over medium heat. Continue cooking, swirling the pan occasionally, until the butter has a nutty aroma and is a golden-tan color, about 3 minutes. Add the garlic and continue to cook, swirling occasionally, until the butter is toasty-brown, about 30 seconds more. Remove from the heat, add the honey, and whisk to combine.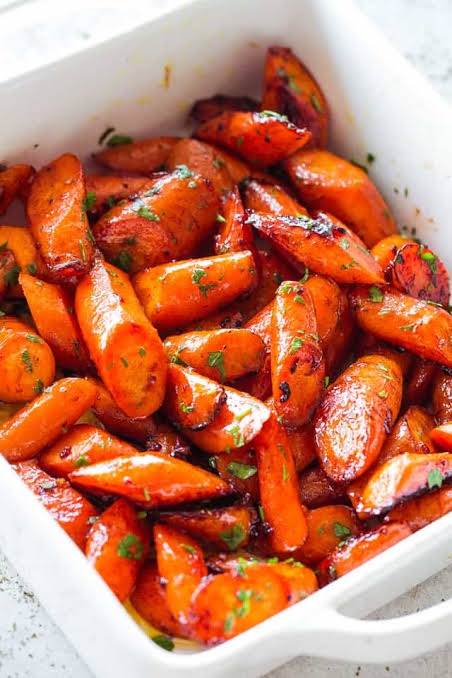 4. Drizzle half the brown butter sauce over the carrots and toss to coat. Sprinkle with the salt and pepper and toss to coat again. Spread the carrots into an even layer.
5. Roast 15 minutes. Flip the carrots, then roast until the carrots are tender and the edges are charred and crispy, 15 to 20 minutes more.
6. Transfer to a serving bowl. Drizzle the remaining half of the brown butter sauce over the carrots, add the parsley, and toss to combine. Finish with a generous pinch of flaky sea salt, if using. Serve immediately.
Content created and supplied by: Roy55 (via Opera News )