Starters are normally served before the course meals and the main meals.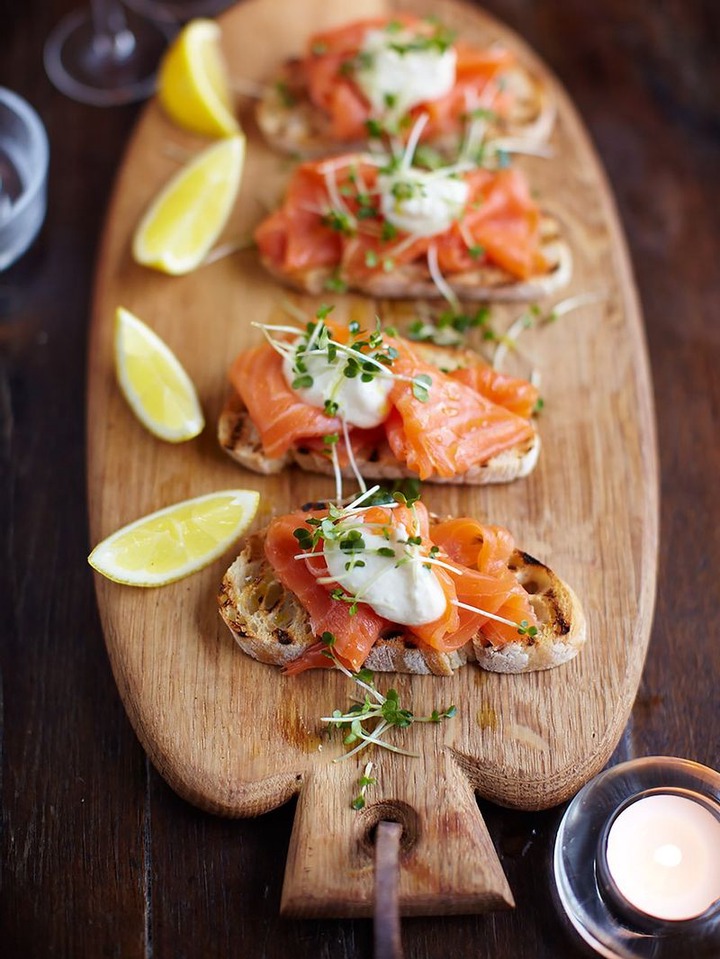 Salmon tartare with lemon and capers
30 Minutes Serves 6Easy
If you love serving smoked salmon for a starter, this salmon tartare is a great modern twist. Finely chop the salmon and toss it in a fragrant dressing of lemon, shallots and capers. Serve with thin slices of melba toast.
Try this salmon tartare, then check out more salmon recipes such as our salmon tartare with pickles and cured egg yolk.
Ingredients
shallot 1, finely diced
lemon 2, 1 juiced 1 cut into wedges
skinless salmon fillet 400g
smoked salmon 200g
dill chopped to make 2 tbsp
nonpareille capers 2 tbsp, rinsed and drained
Dijon mustard 1 tbsp
crème fraîche 1 tbsp
lemon oil or olive oil
melba toast to serve
Method
Put the shallot in the lemon juice and leave to soak. Cut the salmon into tiny cubes and finely chop the smoked salmon. Put all the fish into a bowl, add the dill, capers, mustard, crème fraîche, 1 tbsp lemon or olive oil and the shallot and juice. Fold it all together and season with black pepper and salt if needed. Serve in neat rounds with melba toast and lemon wedges on the side, and drizzle with a little more lemon oil.
Nutritional Information
Kcals
211
Fat
12.9g
Carbs
1g
Fibre
0.2g
Protein
22.5g
Salt
2.2g
Tags
Salmon
Easy
serves 6.
Content created and supplied by: Wandabwa (via Opera News )