Faith Nganga is known because of her caring heart where she helps the sick and other people in the society who needs help. However, she has been passing through alot because of sickness. She spent several weeks in hospital but was finally discharged to receive medication while at home.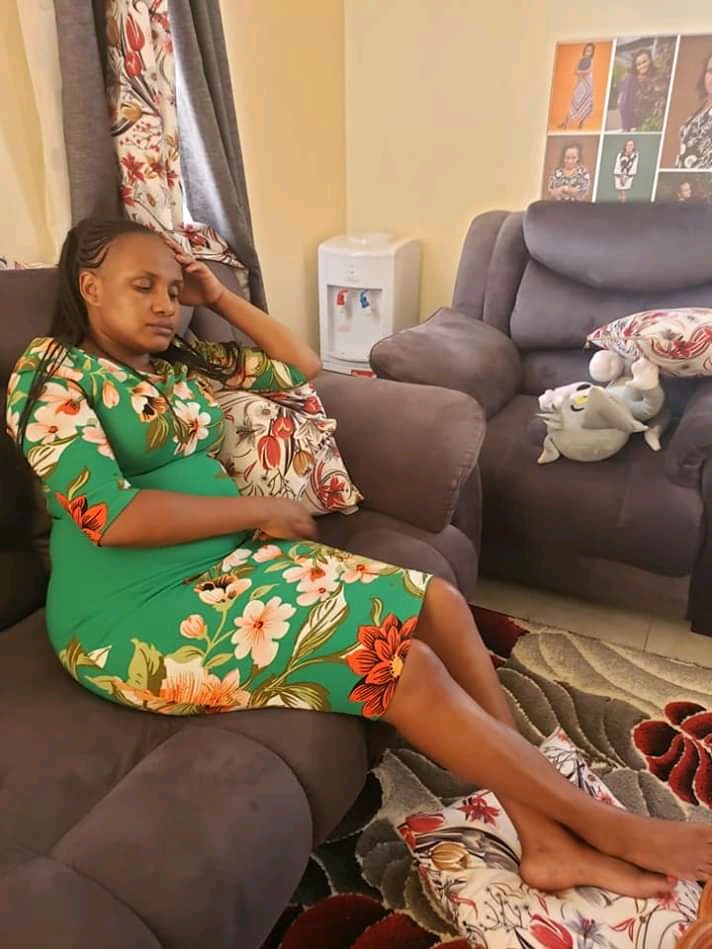 Faith Nganga
Faith has left netizens reacting after she broke down in tears after realising she can't hold a pot to make a meal for her children. She captioned her post "It's been a rough day. I have really tried to be strong. But as a mother, I crushed down when I couldn't make a meal for my children because I can't hold a pot with one hand and cook at the same time. Yes I could bear being dressed and bathed, but I can't bear the pain of not cooking for my children. I'm not okey and I won't pretend I'm okay."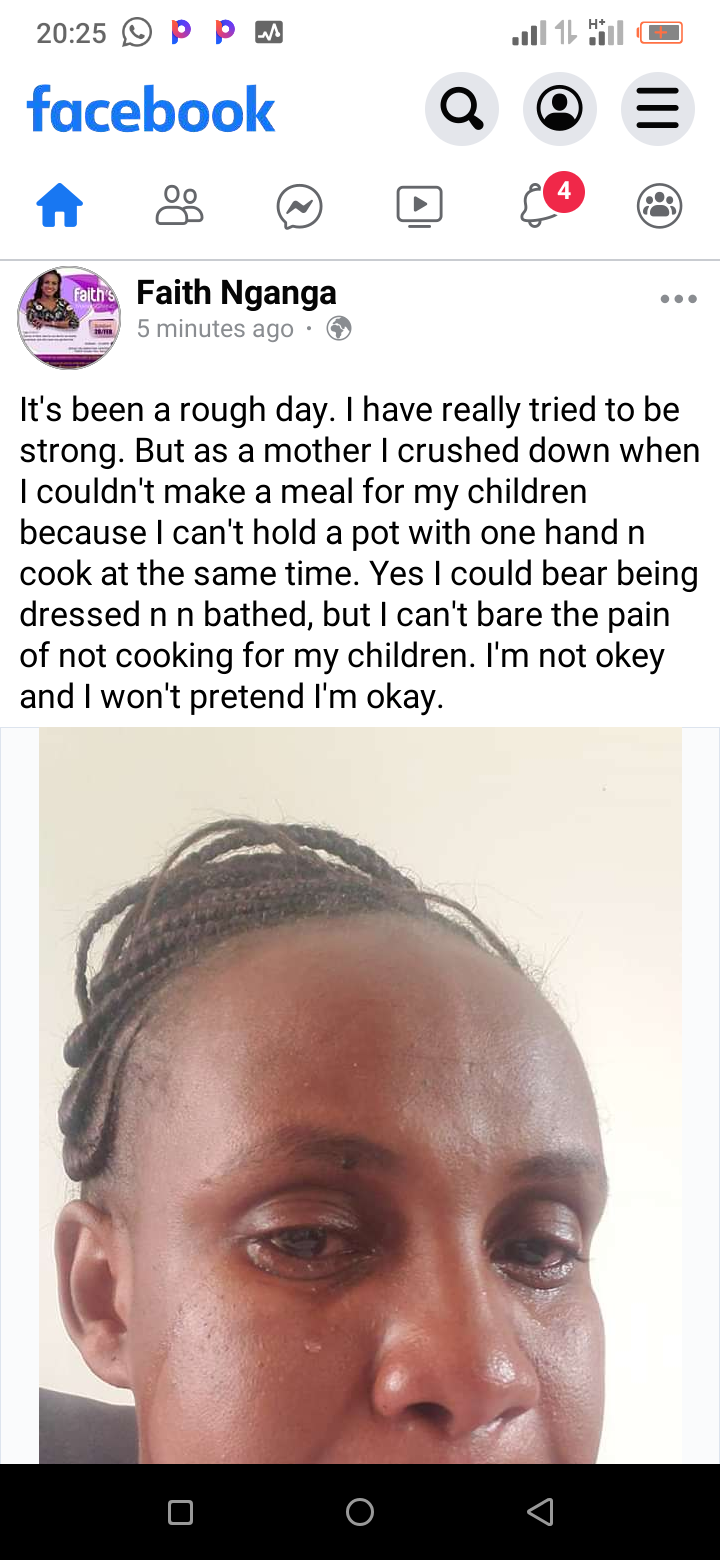 Screenshot of Faith's post on Facebook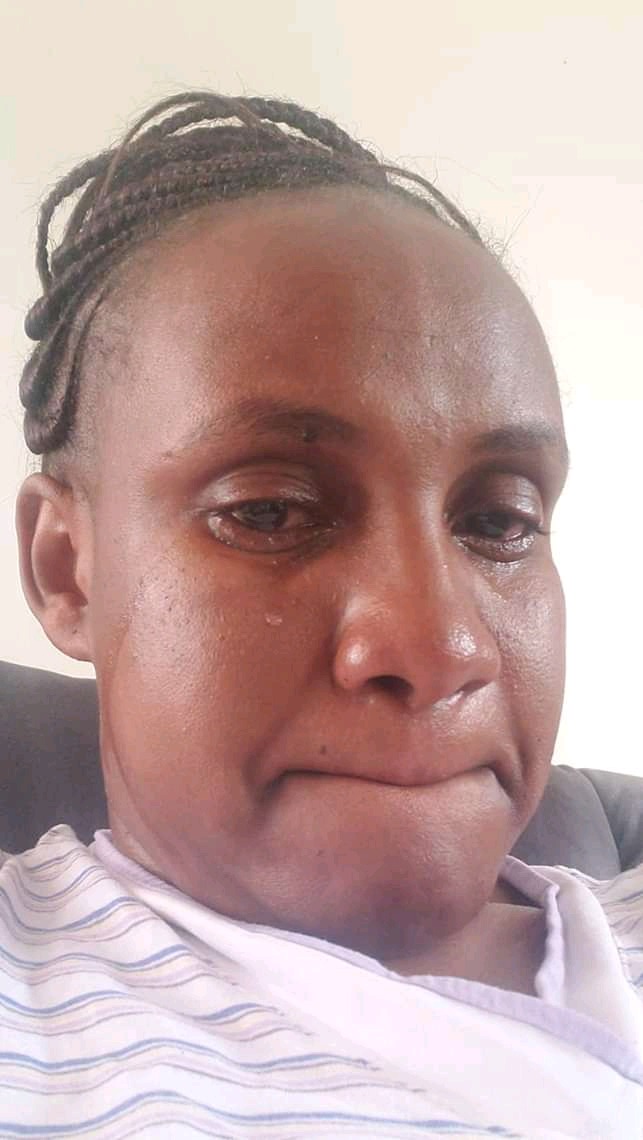 Faith crying
Netizens have reacted to this emotional story as they advised Faith to stay strong as she will overcome. They also condoled her that God is in control of everything.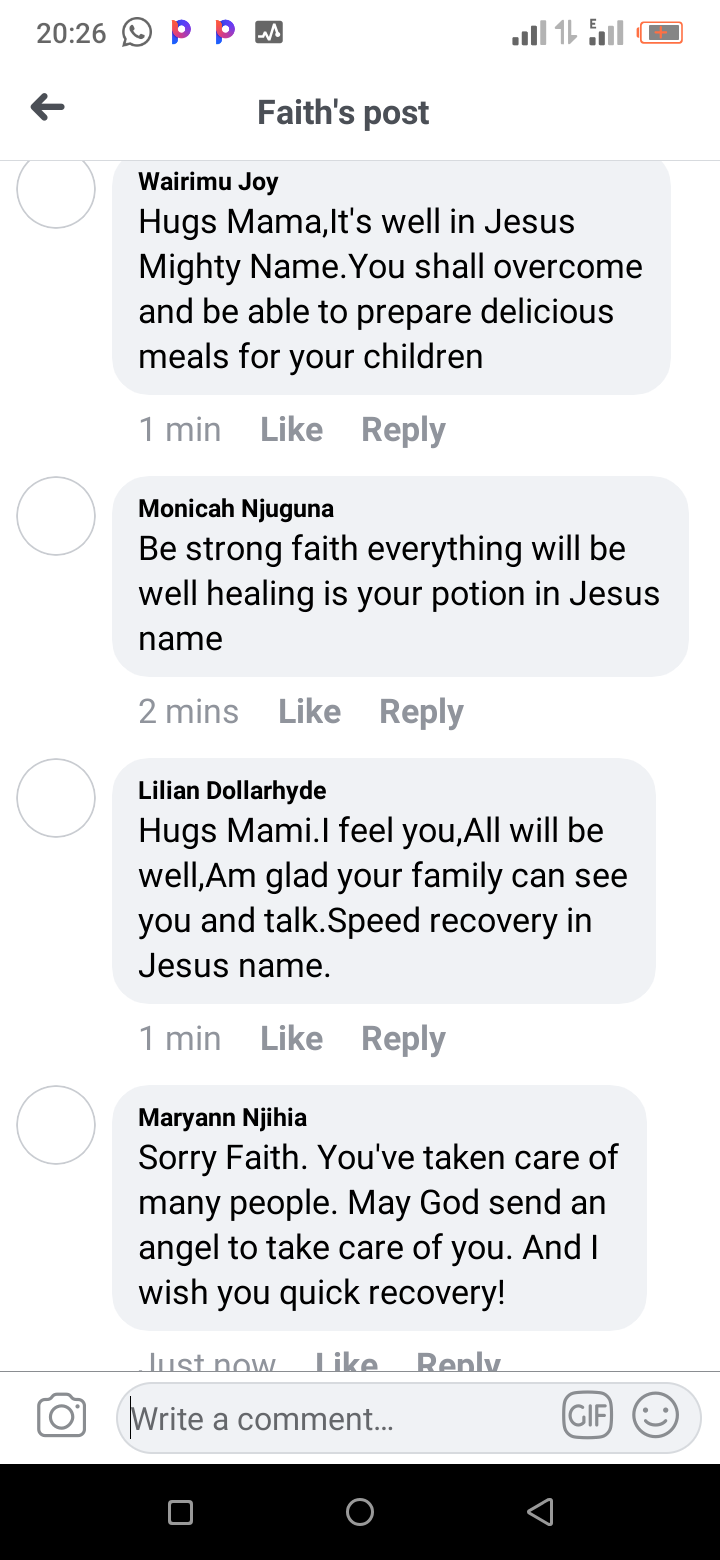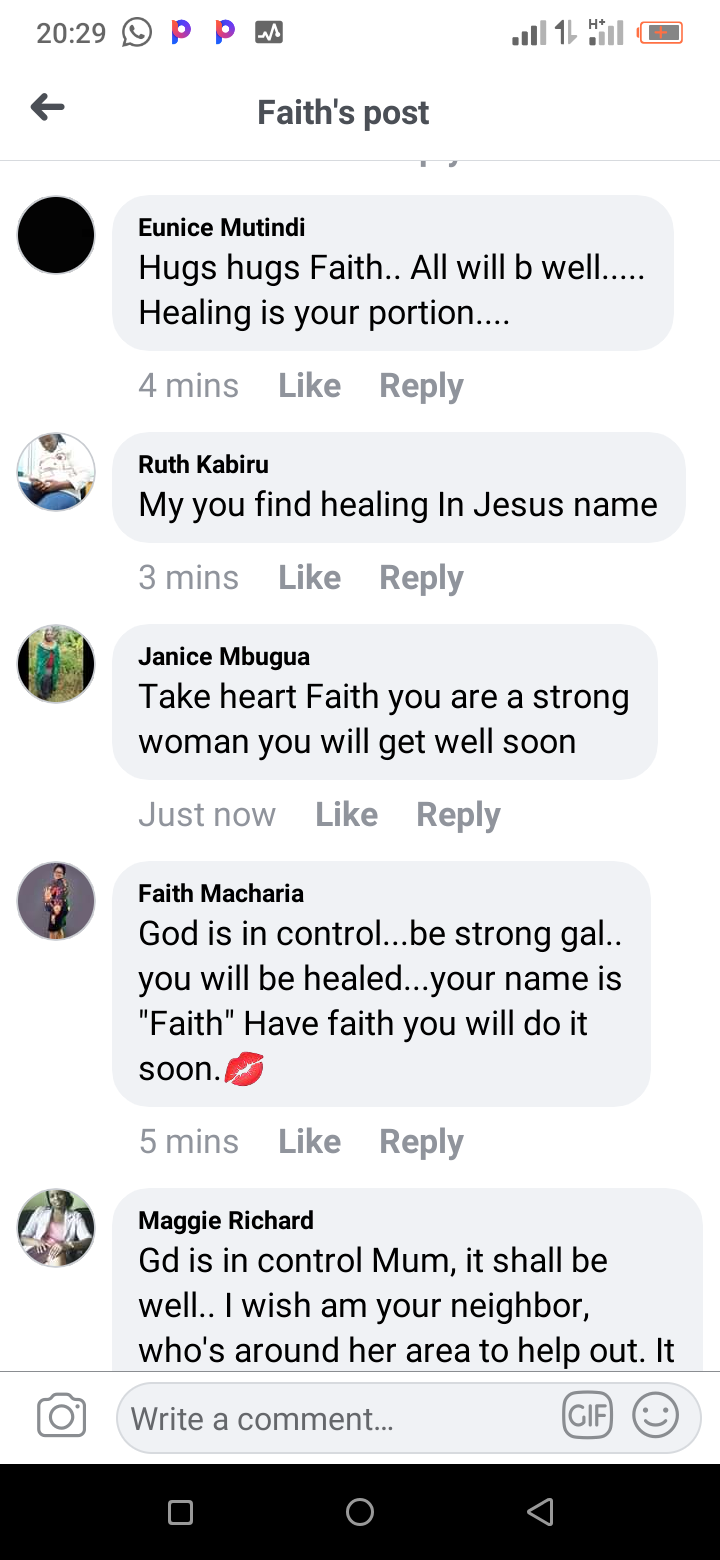 Screenshots of Comments
May God heal Faith as soon as possible. She is battling a tough battle. Quick recovery to her.
Content created and supplied by: Tichaliz2020 (via Opera News )