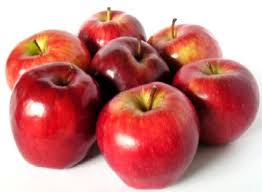 An apple is a fruit that is edible. Apple trees are cultivated worldwide but many people don't know their Kiswahili name. The tree first came from Central Asia. Google research says the Kiswahili name for an apple is tufaha. A large number of people actually love apples although they are somehow expensive. The name is mostly used by swahili people .
The apple trees grow from seeds which are found in these apples. The apple fruits can be ready to be eaten when they are green in color or even reddish. There are many known cultivars of apples, leading in a range of desired characteristics. Apple trees and fruits can be affected by various fungal,bacterial and pest problems while growing or ready. They can be controlled though by using various techniques well known by experts in these field.
Apples can be eaten after or before meals. But it is always advisable to take them before meals for easy digestion.
Content created and supplied by: Jayzac (via Opera News )