Are use used to throwing away pumpkin seeds after eating the pumpkin? Don't anymore.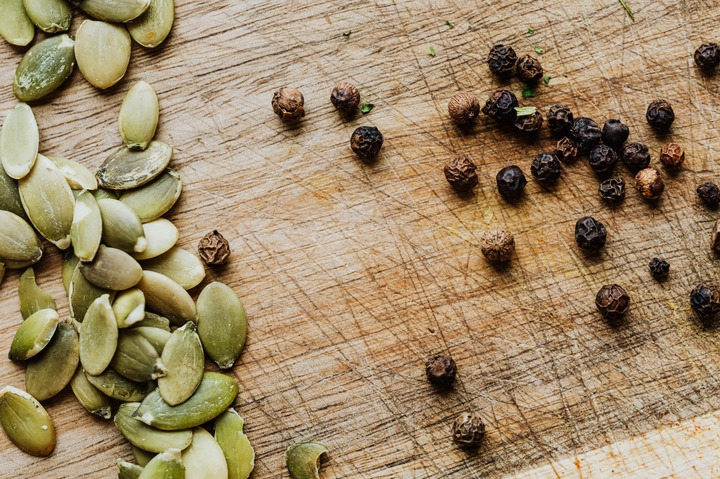 This small greenish seeds are little powerhouses of nutrients and despite being great source of protein in the body they have way much value.
They contain Omega-3 and 6 fatty acids which helps to reduce the risk of thrombosis and allhythmias which may led to heart attack and also helps maintain low fat in the artery walls improving the circulatory health while the unsaturated fats,ALA,helps to prevent the coronary heart diseases.
The hypoglycaemic properties of the pumpkin seeds help to manage blood sugar levels and cholesterol thus helping in prevention of diabetic complications.
The seeds contain magnesium ion which helps to regulate blood pressure and has an amino acid known as tryptophan which is converted by the body to serotonin hormone which is responsible for relaxation of the body and normal sleep regulation.
The zinc ions found in the seeds are very helpful in maintaining proper hormonal circulation in expectant mother's and also prevention of uterine infection contributing to preterm delivery.
Other benefits leaped from pumpkin seeds include; protects the liver against atherosclerosis,squalene in the seeds offers protection to the skin from UV light and improves retinal health giving better sight,and the seeds fiber helps in digestion and maintaining normal body weight.
Other important minerals found in the pumpkin seeds includes; sodium, calcium,iron, copper, and selenium.
Now you all the reason to keep the seeds and make the most out of them.The seeds can stay for a period of upto 4 months without going bad if stored in a cool dark place.
Try out news recipes today with pumpkins seeds and experience new and healthier plate.
Pumpkin seeds can be eaten alone as a snack or added to dishes for extra taste and a crunchy texture.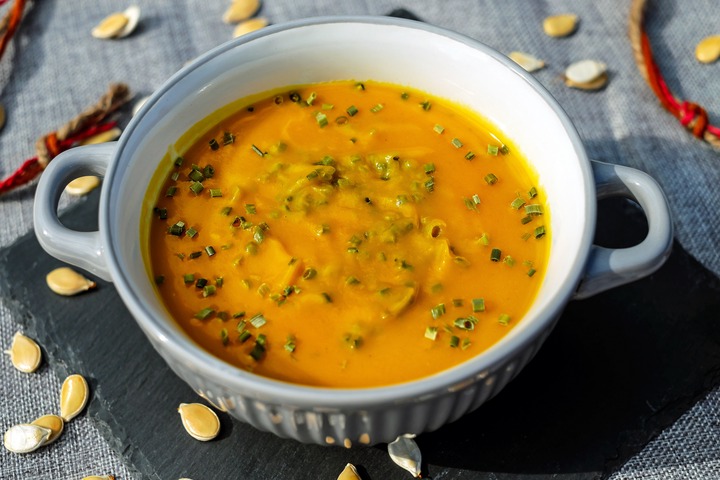 Other example,
Make homemade granola with a mixture of nuts, pumpkin seeds, and dried fruit.
Brush pumpkin seeds with olive oil, season with cumin and garlic powder, and bake until brown and toasted.
Make your own pumpkin seed butter  by blending whole, raw pumpkin seeds in a food processor until smooth.
Content created and supplied by: TheBlackZero (via Opera News )