Imagine the seeds were released same time, exposed to same nutrients and environmental conditions, but some ripen before others.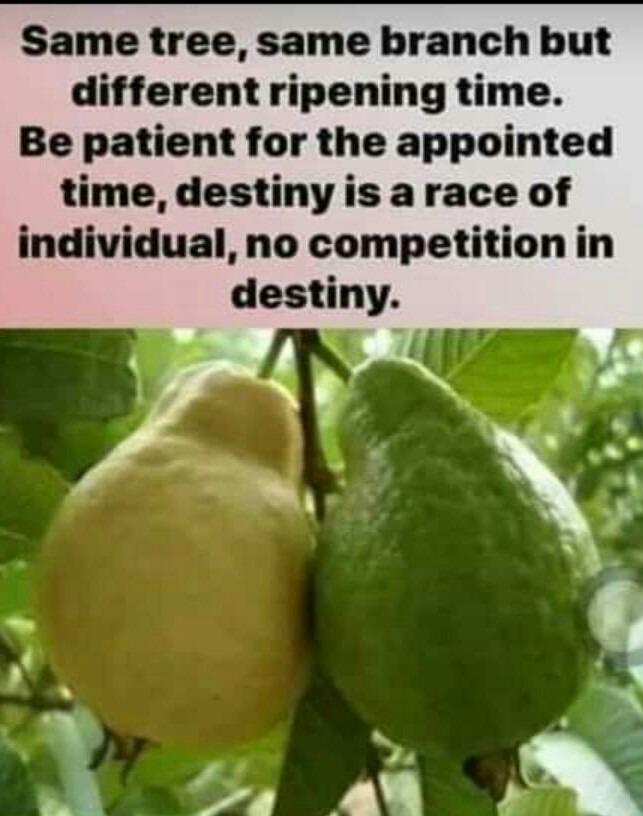 Identical twins that deliberately wait for each other to be in the same class, engage in the same business and wed on the same day. Unfortunately their wives can't get pregnant on the same day.
It is true that in the school of life there are no classmates, because life is a class of one.
Why would one that has been in been privileged to be in a somewhat lofty position, look down on others like he is superior in some way? I am in my class now and you are in yours, but it can change anytime.
Don't sweat for others because there are no classmates in life. If you like give yourself a double promotion like we do in those days, life will eventually place you in the class you are meant to be.
Don't compare yourself with anyone because you are in a class of one. There are no classmates in life.
Content created and supplied by: Congeror (via Opera News )