Cabbages are of several variety. They are grown in different parts of the world due to the condition requirements. Let explore some of this types.
1.Green Cabbage
This is the founder and well known variety of Cabbage. It has tightly packed, moist looking leaves. The queen of slaw, green cabbage can stand up to even the heaviest, creamiest or spiciest of dressing. Grown mostly in Africa and long cooked and its sweet taste is needed. They are basic, solid, compact and long-lasting.

2. Savoy Cabbage
It has more loosely layered and less tightly packed than the other variety of cabbage. It is delicious thinly sliced in salads, quickly stir-fried or braised in butter. They are perhaps the prettiest cabbage due to their ruffled, lacy, deeply ridged leaves.

3.Red Cabbage
It has a bit smaller head compared to that of green cabbage. They are similar to green cabbage only that they are lovely magenta. Red cabbage is delicious thinly sliced in salads like Red cabbage slaw or cooked.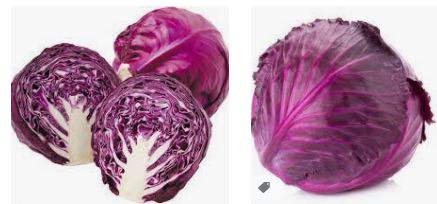 Content created and supplied by: Denis455 (via Opera News )