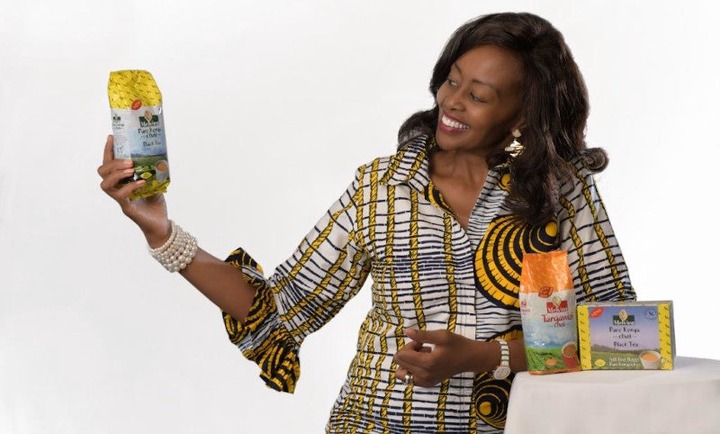 If you love flavored tea leaves, I bet you might have seen or bought Melvin's Tea which comes in various flavors including Masala, Tangawizi, Cardamom, Lemon, Cinnamon, and Vanilla.
The story behind the establishment of the Melvin's is one of the most inspiring stories for people aspiring to be entrepreneurs.
In the 1990s, everyone was running for professions such as engineering, nursing, or medicine. Business or entrepreneurship was for people unable to secure employment.
Flora Mutahi, the current CEO of Melvins Tea chose to take the narrow path of getting into entrepreneurship.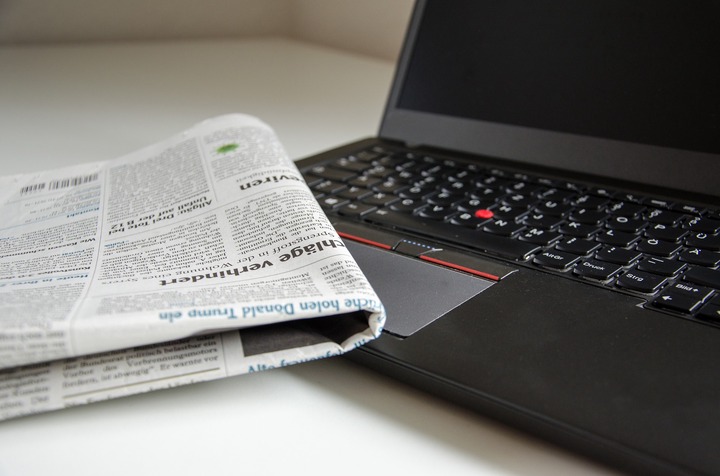 Flora Mutahi, Melvin Marsh International
Before then, Flora had studied accounting and she was a qualified auditor. However, she had no passion for the job and in nine months, she quit the job.
As expected, her family was not happy with her choice but Flora persevered while at the same time investigating various viable entrepreneurship ventures.  
While in her quest of looking for an entrepreneurial venture, Flora came across her first product which was Kenyan 1st free-flowing salt which she traded under the brand name Melvins Marsh International.
This was before adding infused and flavored teas under the company's inventory.
Flora's struggles.
When Flora began her first venture, she did not have the required skills and know-how. However, she had a positive attitude to learning.
To commercialize and develop the free-flowing salt, Flora thought of establishing a partnership. Fortunately, she managed to partner with a lecturer from a local university. 
This was a new experience as Flora records that the only time she had been in a lab was during her school days and now she was back learning how to process salt.
After developing the product, and the name of her company, a friend assisted her with coming up with the brand design which assisted her to stand out in the market.
Luckily, she got her first orders. One was from a hotel that had requested about 1200 packets of salt.
Since she was still green in the business, she felt like the order would be profitable but to her surprise, it wasn't majorly because of the narrow margins of salt.
After she had made the delivery to the hotel, the next thing in her mind was to get paid though it took another 90 days for her to get her pay.
Flora then thought to herself that she needs another product that was a bit sustainable.
In the early 1990s, Ketepa (Kenya Tea Packers) was one of the biggest tea packaging companies and a monopoly.
However, the market was liberalized in 1992 hence allowing other players to enter the tea packaging market.
To Flora, this was a good opportunity and therefore in 1994, she jumped into the tea processing idea immediately and planned a trip to Mombasa to meet some of the tea players in the market.  
Flora records that the tea players who were mostly men, challenged her by telling her that going against a monopoly without a plan was not a good idea.
She took the advice positively and decided to differentiate her product. Flora also had a love for tea, as she would mostly add ginger to her tea, to flavor it.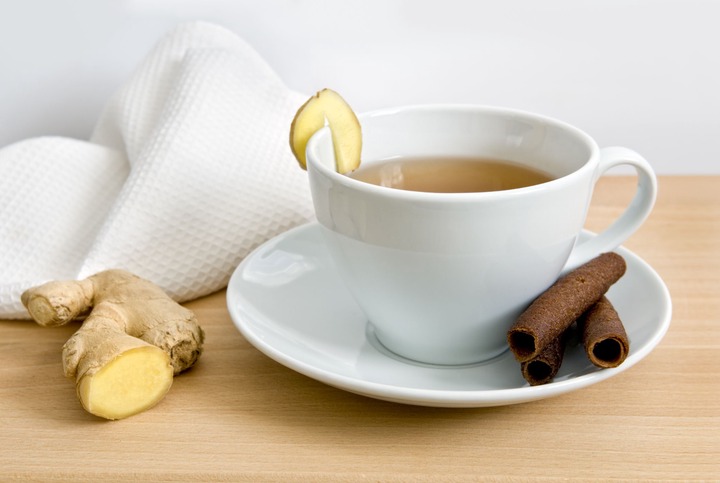 In her mind, she wondered how many people were doing the same. As a result, the idea for Melvin's ginger dropped in her mind and she was back to the lab to develop the product.
Finance issues
In those early days, securing finance and experience was a bit difficult. Flora had already exhausted a loan she had taken from a Sacco to finance the product development of her new product.
She tried reaching out to her family but she could not get the help she needed.
Luckily, Flora found out that she could secure a loan with the International Finance Corporation (IFC) through commercial banks.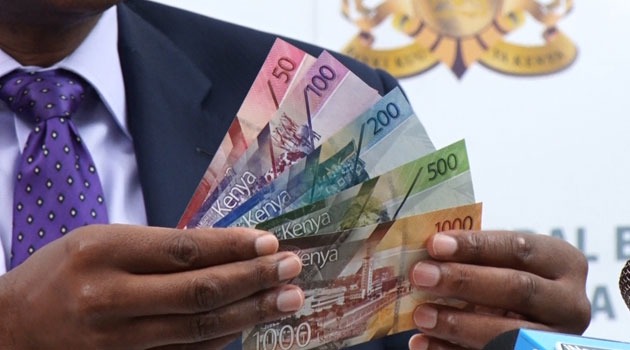 The only requirement was that Flora needed to have half of the amount she was requesting from the banks.
Her mother, without the knowledge of the other family members, provided the money even though it was not enough to cover all that was required.
Flora says, in order to get the business going, she would pay her suppliers with cheques due to bounce with no idea where the money to pay them would come from.
Success story
Uniquely, Melvin ginger tea managed to capture the market, and hence the company did not struggle to get a listing in large supermarkets.
For about 2 years, the company only focused on premium tea and ginger flavored tea.
Flora now had to teach herself the skill of tea tasting as she was not able to afford the fees of a professional tea taster.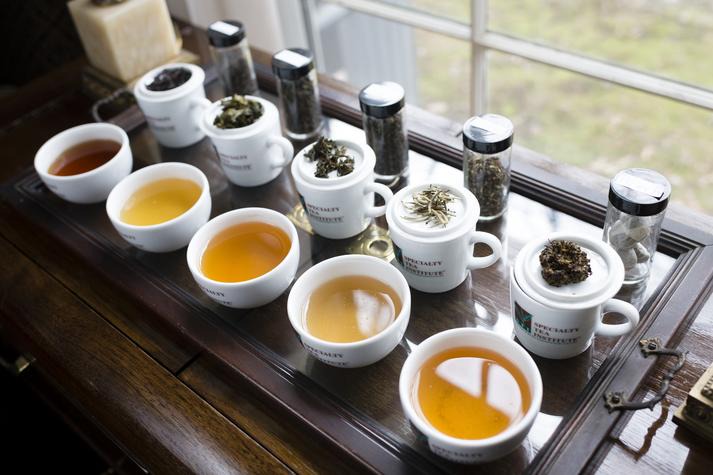 She spent most of her weekends driving across the country arranging marketing activations and in search of new retail outlets.
To gain entry into the export market in 1997 offered by a British fund, Melvins Tea introduced other 4 flavors.
Unfortunately, the program did not work out as the company was not able to meet the specifications requested by the British fund.
Nonetheless, the new flavors were readily accepted into the local market and in 2004, the company got its first consignment to the USA.
As the years went on, Flora was able to secure export in other markets including Japan as well as adding new flavors to the company's portfolio.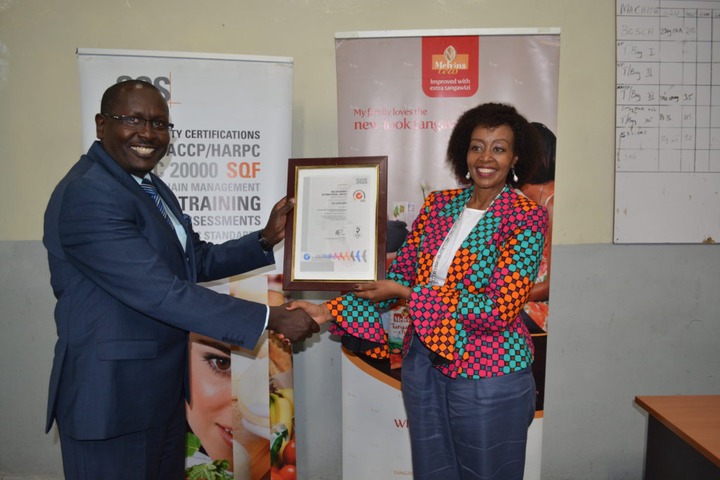 Awards to Flora Mutahi
Melvins Tea has grown to become 3rd largest tea packaging company in the Kenyan market.
Its unique proposition is that no artificial flavorings or preservatives are used in its products.
Flora argues that about 95% of the tea grown in Kenya is done for bulk export and therefore, the lack of value-addition in the country's tea bothers her.
Her dream is to see value addition systems introduced into the Kenyan market to make tea more valuable.
Are you inspired by the story? Drop us a comment below, follow us and let's keep the discussion going on. 
Content created and supplied by: BusinessConsul (via Opera News )