Shawarma is a meat sandwich,either chicken,beef,turkey or lamb.It is so good since it is healthy,unique and comes with an authentic taste.The dish is commonly found in the coastal region of Kenya.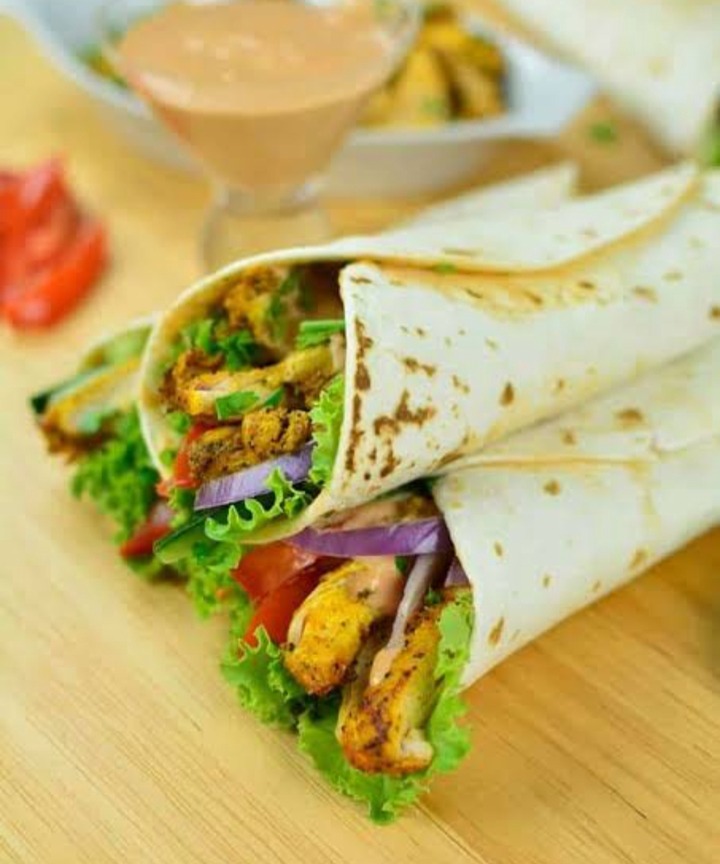 1.Make the spice mixture.The spice mixture includes 1/2 tablespoon of cumin powder,1/4 tablespoon all spice powder,1/2 tablespoon chilli powder,1/8 tablespoon tumeric,pepper and cinnamon powder.Dont forget to add some salt
2.Cut the meat into small pieces and put in a clean bowl.
3.Spice the meat pieces up.Make sure the pieces of meat are well coated with the spice mixture.
4.Add onions and lemon juice.If time allows cover and refrigerate for 3 hours or overnight.
5.Lay the shawarma,say chicken shawarma)on a large sheet pan and bake in 425 degrees over a heated oven for 30 minutes or so.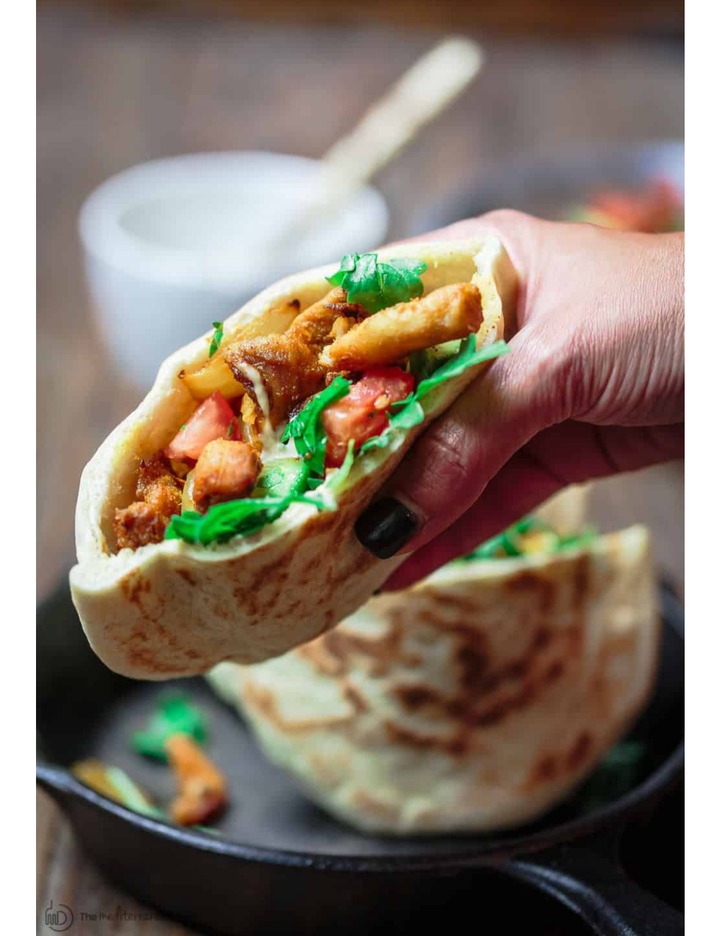 Serve the shawarma in pita pockets or wraps with lots of vegetables and good sauce.
How to make pita pockets
1.Add flour,salt,sugar,baking powder and 3 tablespoons of vegetable oil in a bowl.
2.Mix with your fingers,adding together until you have a smooth dough.
3.Knead the dough on a table top for 8-10 minutes.
4.Place the dough in an oiled bowl and cover with a clean kitchen towel for 25 minutes.
5.Make the dough into 6-8 balls on a work top and leave them for another 10 minutes before cooking
6.Roll the dough on a flat surface a having placed a non-stick frying pan.Placed the rolled dough and cook till its slightly brown but not burnt.Flip both sides and place it in microwave to keep it warm until in use.
How to make sauce
Mix unsweetened yoghurt,lemon juice,salt and pepper.
Content created and supplied by: Shekenyan (via Opera News )