David ndii was born is kiambu in Kenya .He is a economist, columnist and author. 
David Ndii is the managing director of Africa Economics and he writes a column for Saturday Nation. He served as a technical advisor on public finance to the committee of experts and taught at University of Nairobi.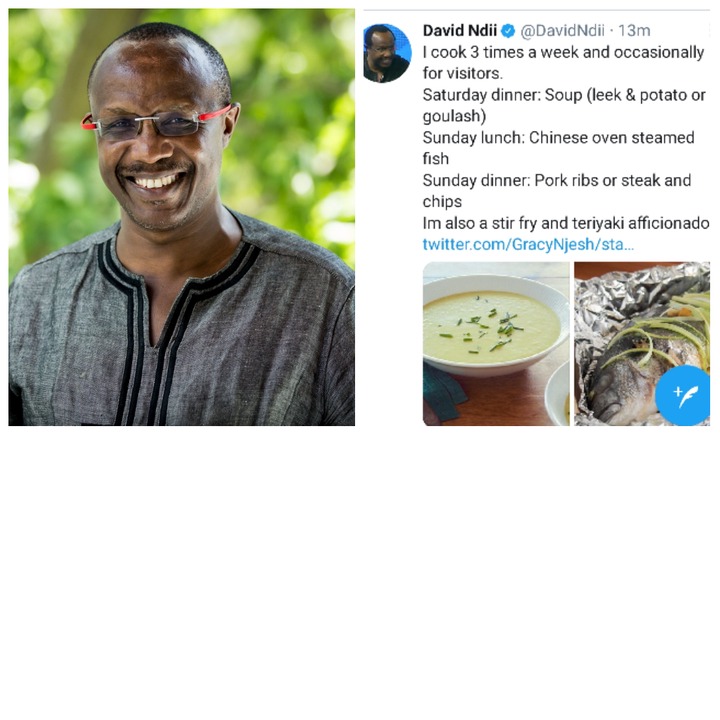 Ndii posted on his tweeter on how he cooks.
' I cook 3 times a week and occasionally for visitors.
Saturday dinner: soup(leek and potato or goulash)
Sunday lunch: Chinese oven steamed fish
Sunday dinner: pork ribs or steak and chips.'he said.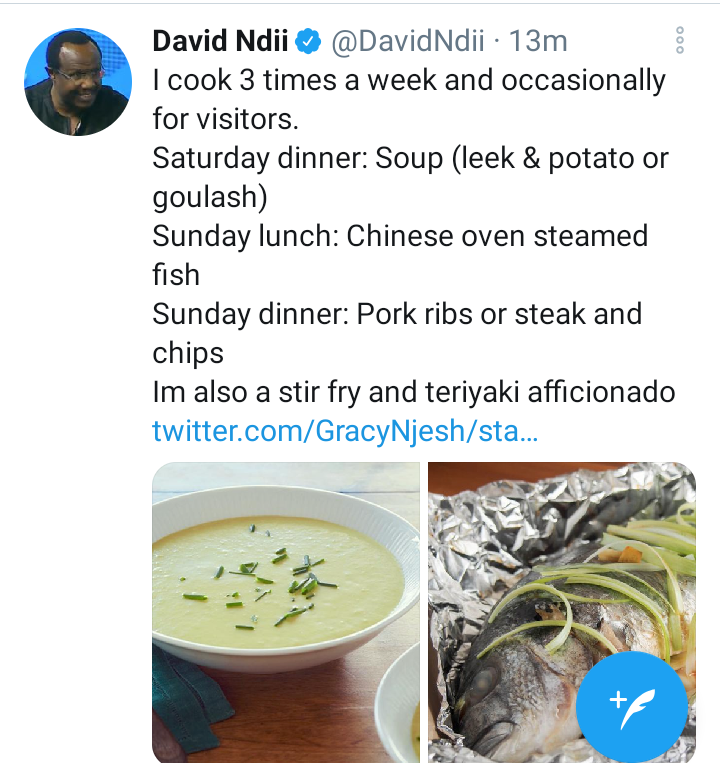 Netizens react to this tweet. Here are some of the comments.
Some were in surpport of what he does while others criticized him .
1. Allan; You can still cook without broadcast ting to the all world.
2. Atom;Men who can't cook due to the reasons of masculinity don't know these foods sir! Please par for pardon them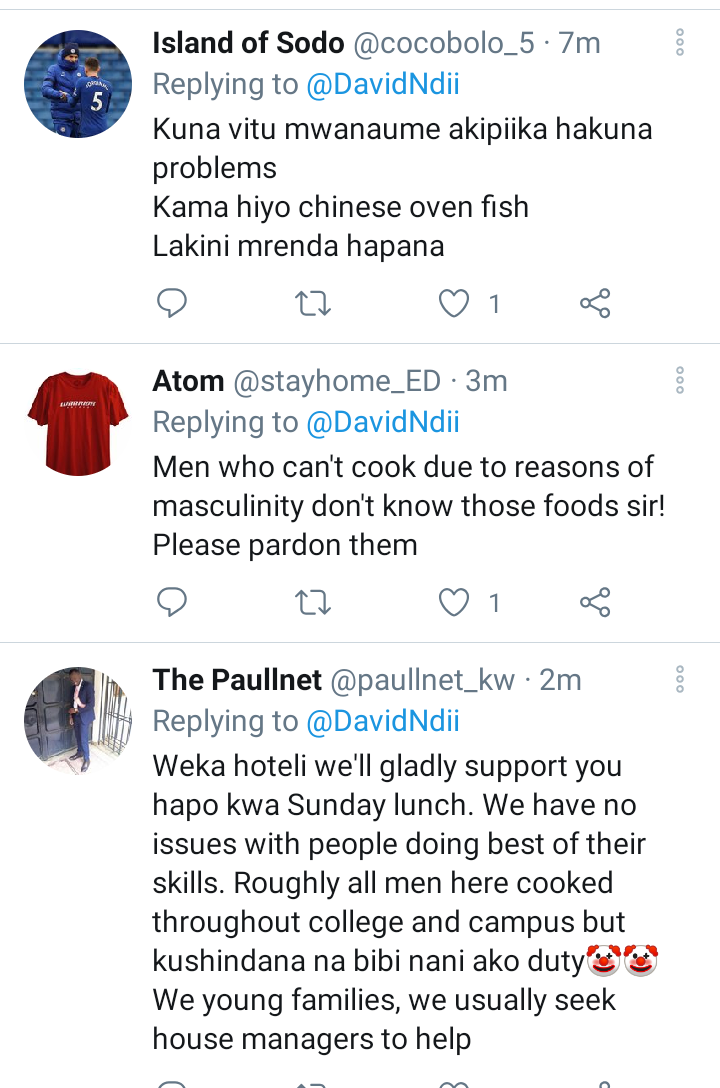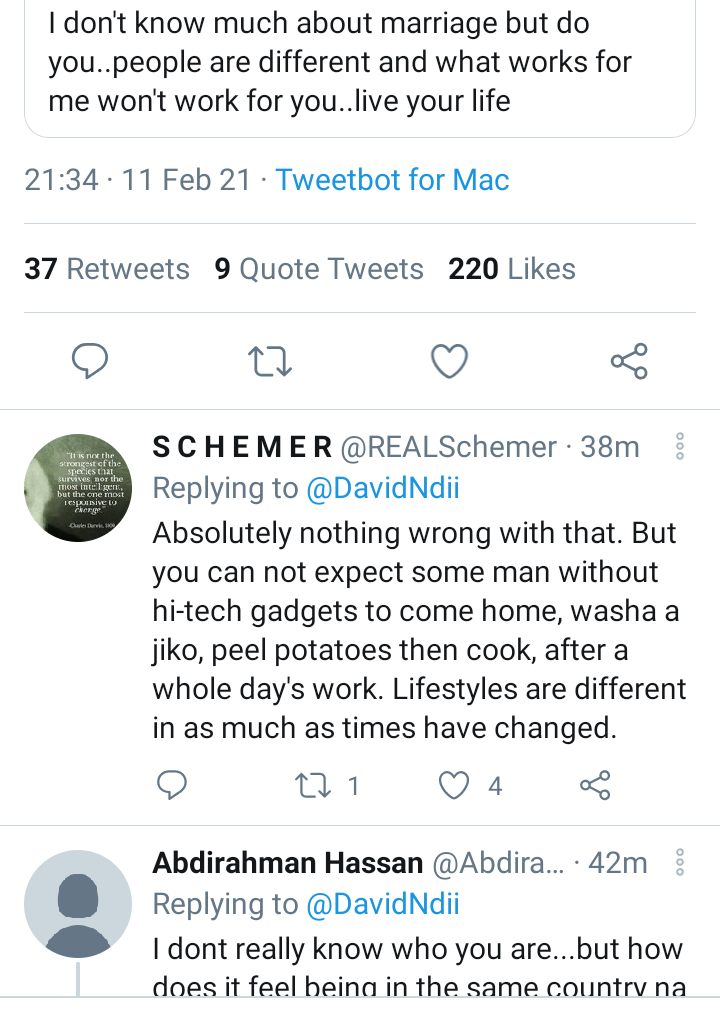 Content created and supplied by: Mercychirchirjela (via Opera News )