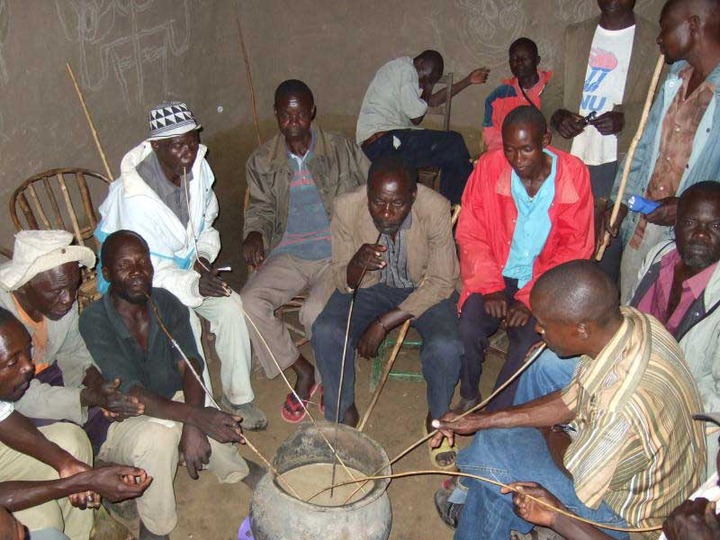 Photo/courtesy
'Busaa' is one of the traditional brews in the Luhya community having a history back to time immemorial. Usually, it's readily available during functions like barazas, chamas, wedding ceremonies bride price occasion, and funeral anniversaries. Usually after the event, the elderly have to sit down and have a drink with sipping pipes surrounding big pots of 'busaa'.
It's prepared from milled grains especially maize and millet where it's first fermented by allowing it to undergo the process for about three days. It's then roasted and yeast added with water to undergo the final process where timing will be a crucial thing regarding the day it will be taken.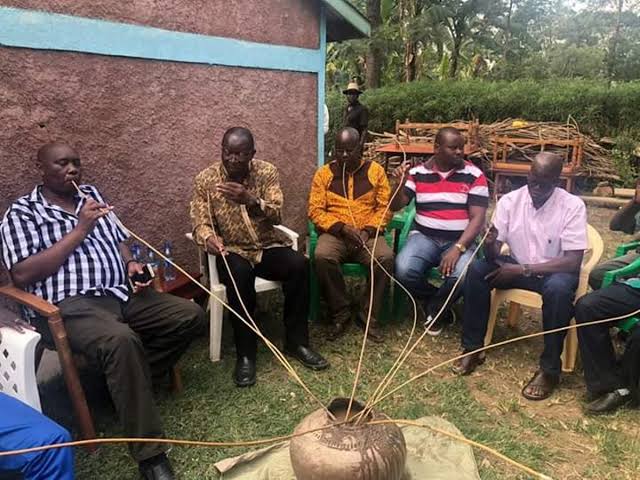 Photo/courtesy: Local community enjoying the traditional brew.
These are the main reasons why it's of value among the Luhya. It was a tradition that when elders sit they remind themselves of the good old times when they were youths and laugh hence having good times.
It was also considered as a source of minerals like calcium and also they believed it helps in digestion by opening up the intestines. It was also a way of making people come together and have that cohesiveness as a clan hence making people live in harmony.
Do you think there are other reasons why I have not mentioned it?
Content created and supplied by: Vansikoy (via Opera News )