Chapati is a common dish in our Kenyan meals, it is not commonly consumed in many homes as it requires more time to prepare as compared to ugali and rice. But one cannot miss it in events such as family gatherings, weddings and introduction events birthdays and anniversaries. It can be made from either brown or white flour.
Some people opt to add pumpkin or carrot to chapati. Here's the significance of adding pumpkin to chapati or mandazi;
1. Pumpkin enhance the softness of chapatis.
2. They increase or add to the nutrient value of chapatis. Therefore, they are no longer flat and unhealthy but have some added nutrients in them, thus no need for an accompaniment.
Step by step procedure for Making Pumpkin chapati
Ingredients
Chapati flour
A piece of pumpkin ( size depends on number of people).
Cooking oil
Salt and sugar.
Procedure
1. Peel the pumpkin to remove the outer skin.
2. Put on heat to boil until it is soft.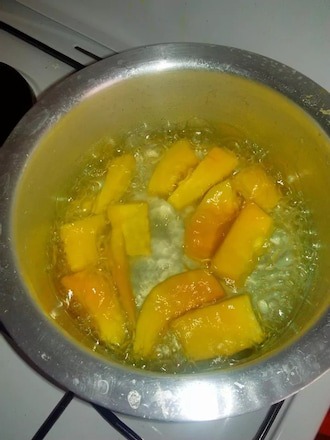 3. Drain the excess water to a clean container.
4. Pour it into a clean bowl, add salt, little cooking oil and salt, mash till smooth.
5. Add chapati flour to the mixture and mix thoroughly.
6. Use the water you boiled pumpkin and pour it into the mixture.
7. Knees the mixture until dough has an even consistency and is not sticky.
8.Using a rolling pin, roll the dough smear some oil and fold it. Let it settle for 15-20 minutes.
9. Cut out sensible sizes of dough and roll them into circle shapes.
10. Transfer them to a hot pan gently and dry them first.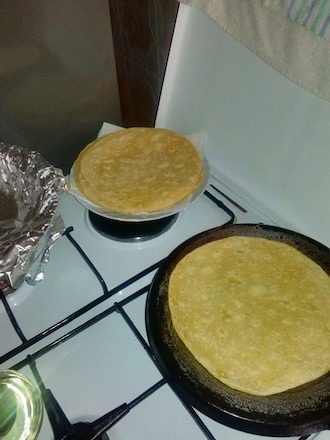 11. After drying, apply little oil on both sides and fry them for a few minutes to get the brown patches.
12. Put them on a clean kitchen cloth to maintain warmth.
They are now ready to serve.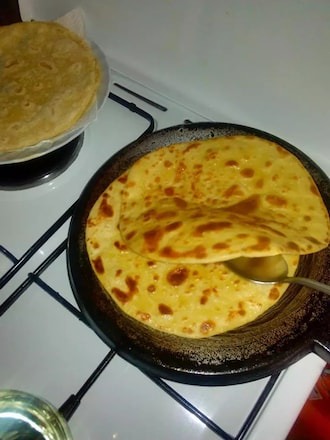 Note:
The added oil helps to heat up faster when on the pan without losing a lot of moisture. Also, it lends conductivity to the flour.
It makes sure they don't stick to the hot pan and burn.
Content created and supplied by: Eddahnyams (via Opera News )