Trust me we have a myriad of options and you don't have to break the bank or alternate between owing M-Shwari and Tala to afford this stuff. Just think a little bit more past bread.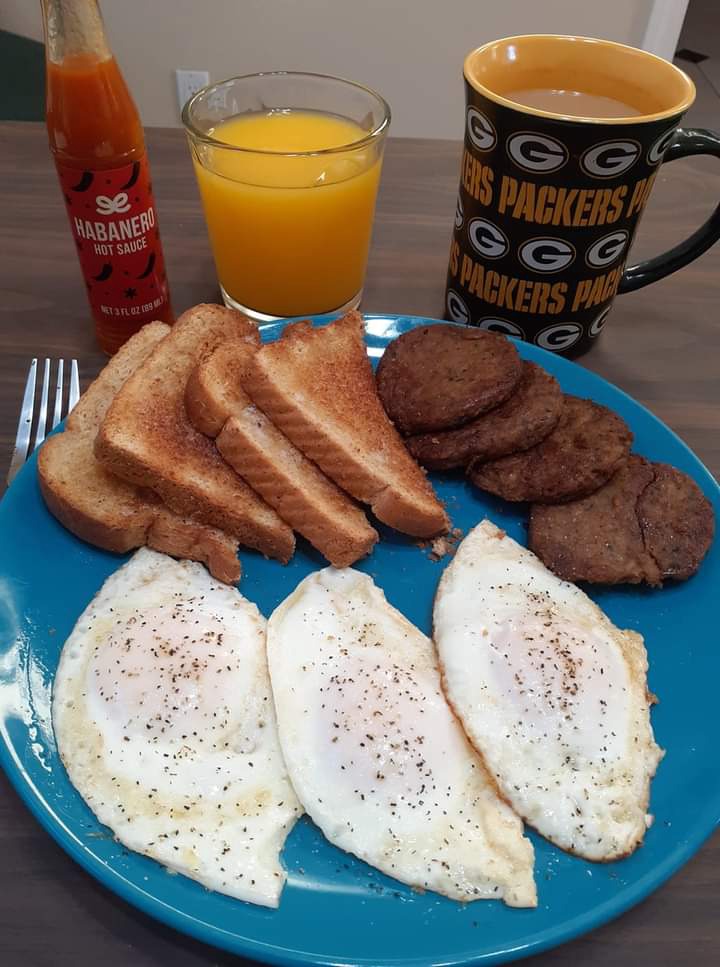 1) No one will call you broke for boiling ngwacii/yams at night then having them accompany black tea in the morning. Yes, ngwacii goes better with black tea, and stays in the system slightly longer than bread. So you won't start yawning in the office like a buffoon at 10.18am, and being January you expect nothing more than air-burgers for lunch. 
2) Did you know boiled maize makes another good accompaniment for breakfast, and does well with black tea as in 1 above? I'm sure you can access green maize, same to water for boiling and salt. Cooked well this is a great start to a day, you'll be feeling like a million dollars even if you top the list of Most Wanted by CRB.
3) A crate of eggs has what, 30 eggs for 330 bob or so. Depending on your family, divide that crate in half, 15 will go to lunch or supper, the other 15 will accompany breakfast. Make PLAIN omelettes on Week 1, boil eggs on week 2, do FRENCH omelettes Week 3, Apply eggs on Bread on Week 4 and fry (Toast Mayai). Same eggs, different result.
4) IF YOU MUST eat bread, apply Blue band on one day, Toast Mayai it another day, run it through the Toaster another day, cut an avocado, mix with a tomato and tandika the concoction between slices of bread a fourth day. Its still bread, but with variations.
5) Chapati and Mandazi. Make them yourself like on a Sunday evening as you while the weekend away. If you don't have time to make buy them from a reputable vendor/shop/supermarket. I don't want lawsuits following me because someone bought mandazi from some dingy corner and ended up amehara hadi amino acids zote kwa mwili. Watu wa KDF na Kaa Ngumu hii ndio area mchezee zaidi.
6) Pancakes. They don't need a lot too. Create time in the evening and cook a few, just enough for the family. Lucky for you if you have a house girl that can be allocated this duty. And pancakes are simply wheat flour, eggs, milk and water.
7) On a day you feel like a Big Cahuna treat yourself to a burger. HOME MADE. Burgers are just scones with beef/chicken brawn, minced meat and tomatoes in the middle, topped up with mayonnaise. Those scones are like 75 bob for a pack of 6 or 8 I think. The QMP brawn is 110 bob for 10 pieces. Mayonnaise is 200 and thats a whole bottle. Do the math. Nyinyi mnadhani hizi vitu zinatoka Greece huko kwa kina Aristotle?
8) When your salary or project cheque lands in your account walk to the shelf with sausages, chipolattas and viennas. A pack of sausages is about 250, has 10. Chipolattas are cheaper, but they still give you the sausage feel. Bacon achana nayo, it always disappears on the pan. Eat this stuff once in a while, thats why I've put them on Day 8, the day between Sunday and Monday. 
9) Other options are deep fried waru, baked beans and Cake. Kula hizi vitu tumbo ikae ikizijua.
Now lets move to the fluids. Milk and water alone will give you a number of options, and which are not expensive. While doing your monthly shopping just grab yourself Tea Leaves, Coffee (the most affordable for you, there are even satchets worth 10 bob) and Drinking Chocolate. Buy Uji flour too. 
1) Usual Tea and Milk
2) Black tea with Masala/Ginger
3) Black Coffee
4) White Coffee
5) Porridge. Make it exciting by adding a bit of milk and margarine.
6) Drinking Chocolate with Milk
7) Lemon Tea. You'll be surprised at how affordable the lemon teabags are.
8) Try yoghurt once in a while. Take it as it is or add to a Cereal.
9) Blend your own juice depending on what fruits you like. Take it as juice or mix with yoghurt to do a smoothie. Its very cheap compared to hauling home those green and white Del Monte boxes from the supermarket.
Enjoy.
Bobo14
Content created and supplied by: Bobo14 (via Opera News )