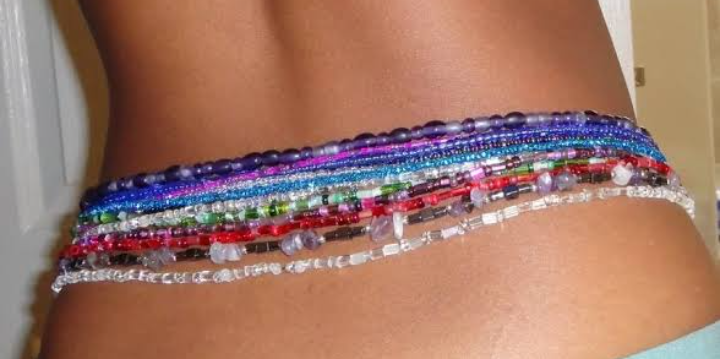 Wearing of waist bead is something that has become very common among women across some parts of the Africa continent. There are many mysteries surrounding wearing of beads.
It is believed that many women around the world use waist beads in intimate settings to enhance their sensuality. Waist beads may also be closely associated with fertility. Some women wear specific beads during sex when they're trying to conceive. Special waist beads are also available for pregnant women, But that is not all, women wear waist beads for a lot of other reasons.
Below are some more reasons as to why;
1. Body Shapers
Waist beads serve as a natural waist trainers for some women. From the beads they can be able to predict whether they are adding or losing weight.
2. Traditional Practices
Some women believe that beads are capable of improving ones curves hence, beads are worn the waist of little girls so that they look shaped up when they are grown.
3. Healing and Meditation
Some women use waist beads for protecting forms evil charms.
4. Heritage and Pride
Some women use waist beads to show their love and pride for Africa.
5. Maturity and Growth
Some people use waist beads as a rite a passage. Once a girl is given the waist beads, it means she has passed from being a small girl to a woman.
what's your take on this, kindly leave us your views in the comment section below. Also like, follow our channel for more if you haven't and most importantly help me share this among your friends and family.
Content created and supplied by: Anniest254 (via Opera News )