Courageous Hustler Who Removed Sandals To Step On DP Ruto's Red Carpet in Meru [Video]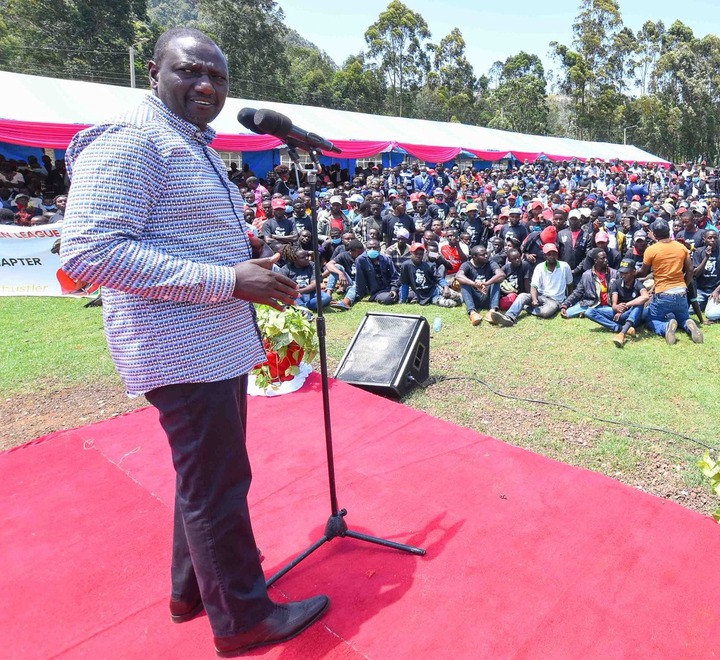 There is a scene that happened when DP Ruto was at Maua Stadium in Meru for the Pastors' Fellowship Conference which really got my attention.
Amidst introductory speeches by those who had hosted Deputy President William Ruto and prior to the start of the fellowship, the scene happened within seconds that some people didn't notice until the DP sharing photos of it afterwards.
A courageous young man dressed in a white vest, rugged jeans and sandals emerged out of the crowd and walked towards the tent in which the guests were seated without alerting or talking to anybody.
He was so swift that before the DP's bodyguards and the person delivering a speach on the podium could notice, he had already reached where the DP was seated.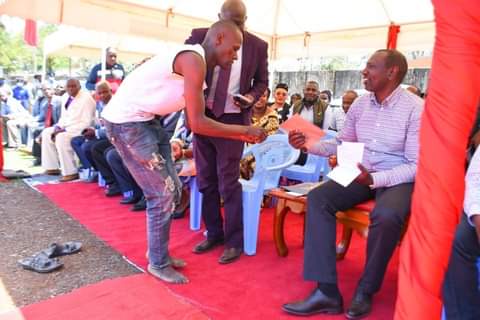 In his hands he was carrying an envelope and upon reaching where the DP was, he first handed him the envelope then stretched a hand to greet our second in command while mumbling some words.
A surprised DP just laughed and even gave him a firm handshake as he held the envelope in this left hand.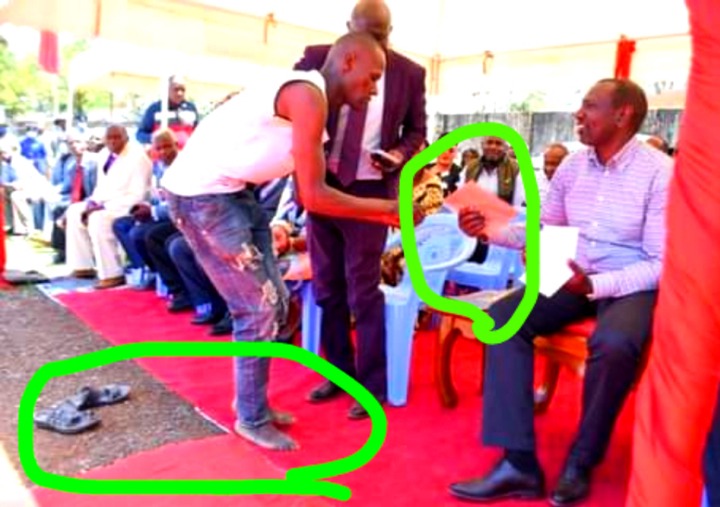 Though not revealed to the public, it might not be far from the fact if it's guessed that the young man had handed the DP his contact details, CV or request for a job.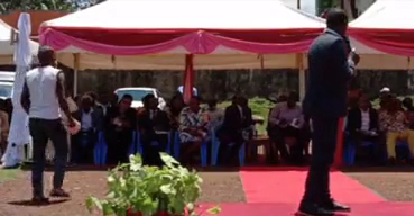 Click on the link below to watch the scene unfold at minute 26:40 of the video.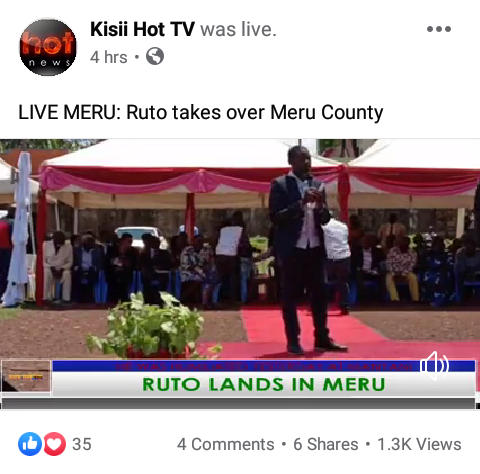 https://www.facebook.com/863118554076247/videos/358172648851292/
Content created and supplied by: AustineBarasa (via Opera News )