Rubbing ice on your face after a hectic day is exceptionally refreshing. If everyday stress is taking a toll on your face and skin, ice can help. It boosts blood circulation to your face and makes it radiant. If you haven't heard about the 'Ice Facial' yet, it is a prevalent Korean beauty trend. Here are the benefits: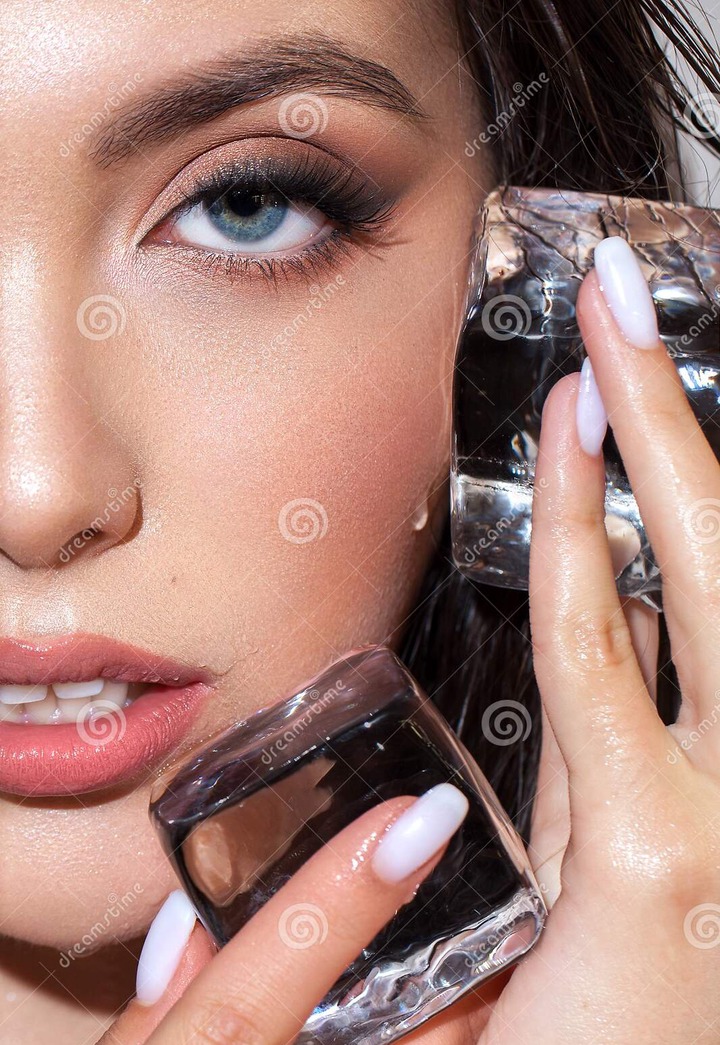 Picture courtesy
Eliminates Dark Circles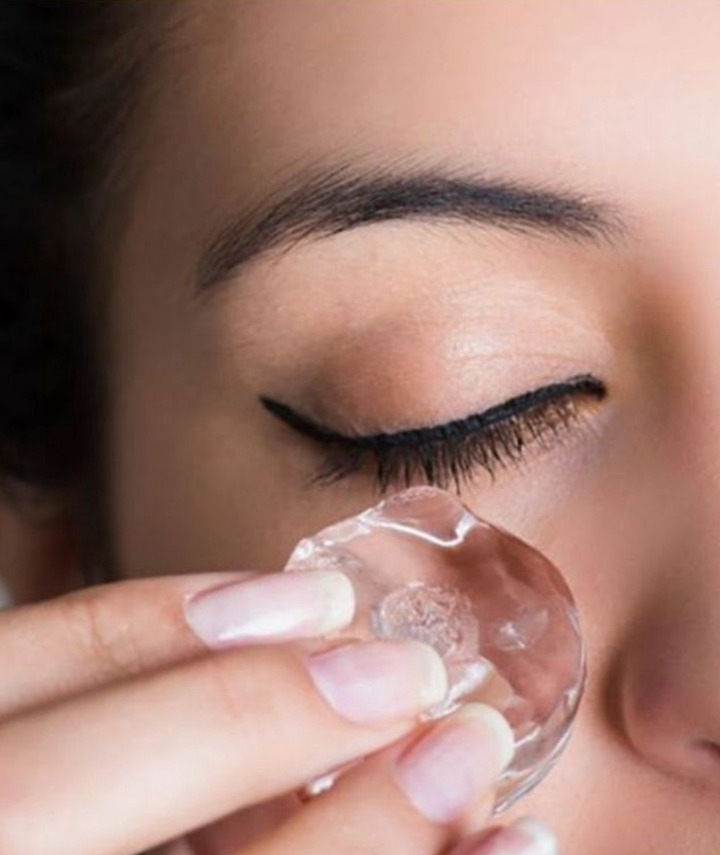 Picture courtesy
Applying ice to your face regularly can help you deal with stubborn dark circles and puffy eyes. Brew a cup of strong green tea and pour it into an ice cube tray. It will reduce swelling and excess fluid around the eyes. As it works slowly, you will need to repeat this procedure for a few days to see results.A combination of rose water and cucumber juice also can be used under the eye circles. 
Reduces The Appearance Of Wrinkles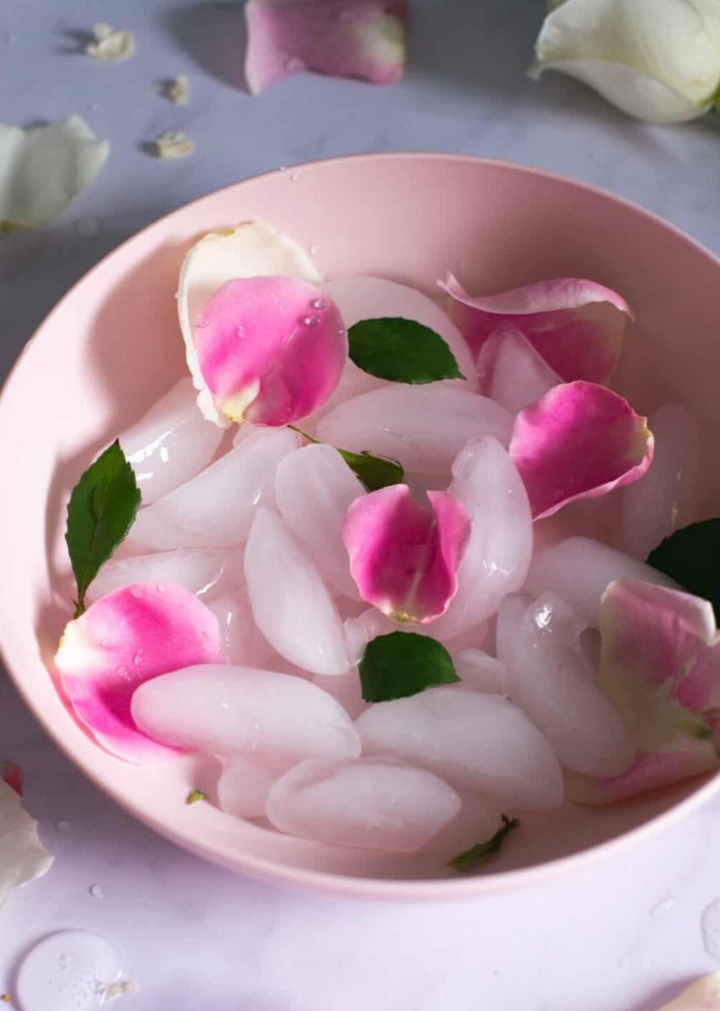 Picture courtesy
While you cannot reverse your age, you can control the signs of aging. Applying ice cubes on your face helps in controlling wrinkles and signs of aging. It not only helps in reducing the existing ones but also prevents the formation of new lines.
Gives You An Oil-Free Look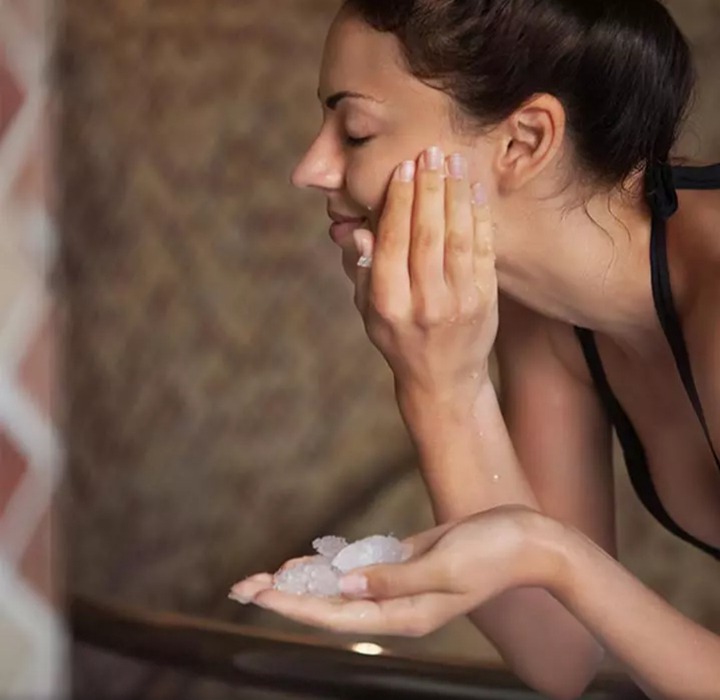 Picture courtesy
While having oily skin is a bane in itself, too much oiliness can be especially bothersome. Oily skin is often prone to outbreaks. Applying ice cubes on your face can help in reducing excess oil production. This is because rubbing ice packs shrinks the oil-producing pores, thus reducing excessive oiliness.
Milk Ice Cubes Exfoliates Your Skin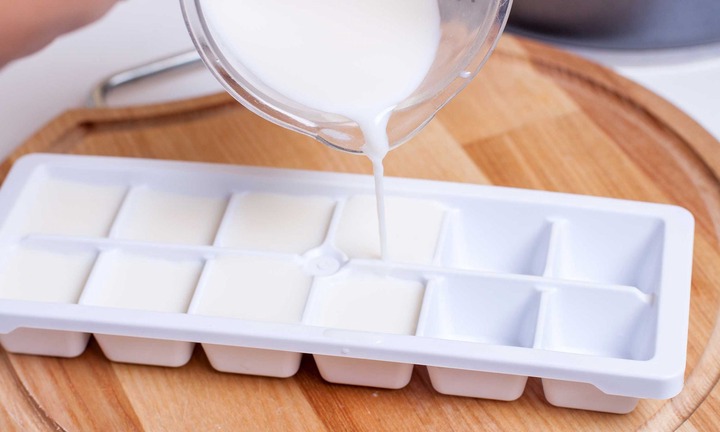 Picture courtesy
When it comes to exfoliation, you can ditch all the commercially available exfoliators for an all-natural and pure method. Rub your face with milk ice cubes. Milk contains lactic acid that helps in clearing all the dead skin cells while the ice cube improves your radiance and natural glow.
Skin Icing Tips
* Skin icing can be done without the use of cloth wrap, but remember to wear the gloves in order to hold the ice properly.
* Use cloth wrap or wash cloth to apply the ice on the skin. That will have the same effect like when you apply the ice directly on the face.
* The extreme cold can easily break the capillaries under the skin, so don't use the ice cubes directly from the freezer if you want to use a bare ice cube.
* If the cold from the ice cube becomes too uncomfortable, stop the process. Avoid icing one place for more than 15 min.
* Don't use bare ice cubes on the skin that has already broken capillaries or don't use the ice for a long time.
* Fill the water for the ice cubes with cucumber, lemon, rose water, green tea, chamomile tea and other safe ingredients depending on your type of skin.
Content created and supplied by: NYCELOVE (via Opera News )