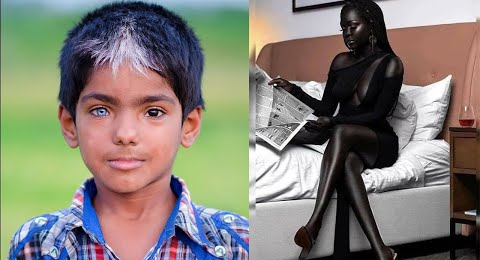 Every human being is born with unique features that distinguish them from others. But there other those born with features that take the world by storm. The internet helps such incidences to spread like wildfire.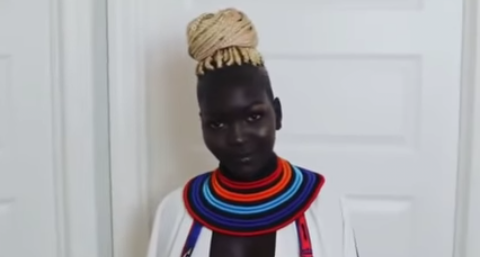 The lady pictured above is African American Nvakim Gatwech. What makes her unique is her deeply pigmented skin that makes her the darkest woman in the world. Bullies call her 'Queen of Darkness' but instead of feeling bad about it she embraced that name.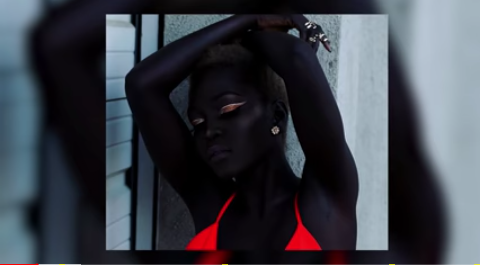 She is a model and doesn't hide from people because of her melanin. She is one of the voices that remind people that black lives matter. Nvakim says that black is bold, gold and beautiful. She revealed in an interview that she's always surprised when black people bully her.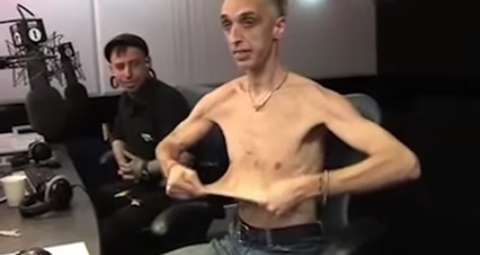 Gary Turner has an unusual skin that stretches the most. He found himself in the Guinness Book of World Records because of that. He embraces his uniqueness by performing stunts for the public and that has helped him accept himself.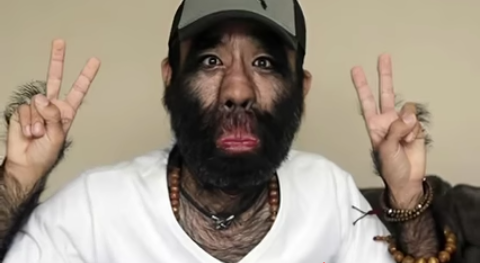 Yu Zhenhuan is a Chinese man who won the title 'Hairiest man in the world' for growing hair all over his body. The only parts of his body that have no hair are the palms and soles of his feet. He's always hoping that one day he'll get a solution to his problem and then pursue his dream of being a musician.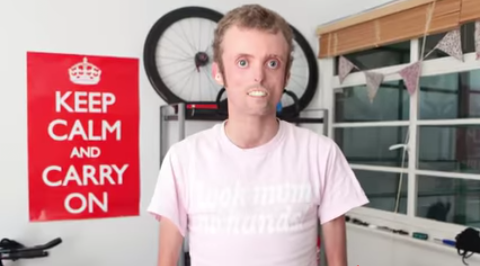 While other people are struggling to get rid of extra fats in their bodies, Tom Staniford's body has no fat. It has a condition that inhibits the storage of fat. The condition makes him have poor flexibility and weak most of the time. But he is one of the champions among Paralympic cyclists thanks to his determination.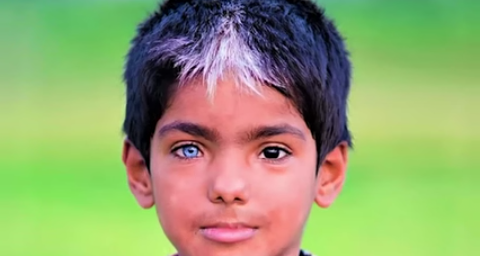 The boy in the above picture has a condition called poliosis. It is a disorder that leads to a white patch of hair on one's head. He also heterochromia iridis which is a syndrome that makes one eye to be blue and the other black or brown. The two features make this boy special and unique.
Content created and supplied by: GirlinSpecs (via Opera News )