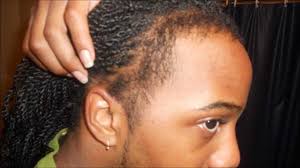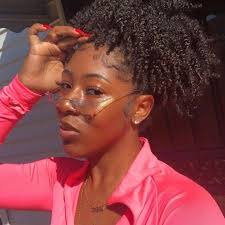 Hairline thin out due to aging, genetics and poor hair practices in most cases.Many people would like to redo their hairlines back to normal.One of the key thing to having a good hairline is eating a healthy meal.These are the do's and dont's on having a healthy hairline:
1.Limit use of styling products.Most hair gels contain alcohol which dehydrates hair making it too soft and hence easy to break.
2.Wash your hairline with gentle shampoo to encourage the growth of hair. Avoid washing your hair daily to reduce thinning out of your hairline.Use shampoo for at least twice a week.This is because shampooi shampooing stress hair follicles lesding to thinning out.During shampooing lather up your hair gently to avoid tearing out hairs.
3.Avoid hair styles that has a lot of pressure on your hair.These are like braids,crotchets.If your hair is long keep it down to reduce pressure on the hairline.When you do braids try to loosen the knot.
4.Massage your scalp.This increases blood flow to the follicles along the hairline hence encourage hair growth.
5.Moisturizing ones hair using a natural hair conditioner.A conditioners replenishes health oils and nutrients in the hair.Apply it immediately after rinsing your hair.Leave it for about 2 to 5 minutes before a lukewarm rise.This will increase the strength, thickness of hair making it hard to break.Use naturally made hair conditioners like aloevera,amino acids conditioners.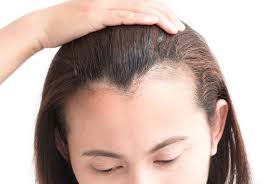 For more of such articles go to home page.Share widely with your friends and family. Share your thoughts on the comment box below.
Content created and supplied by: Elizabeth09 (via Opera News )