This days women have turned Milking Jelly to be one of their beauty product in Kenya Currently. Many of the cosmetics that women use, you will find milking Jelly to be one of them.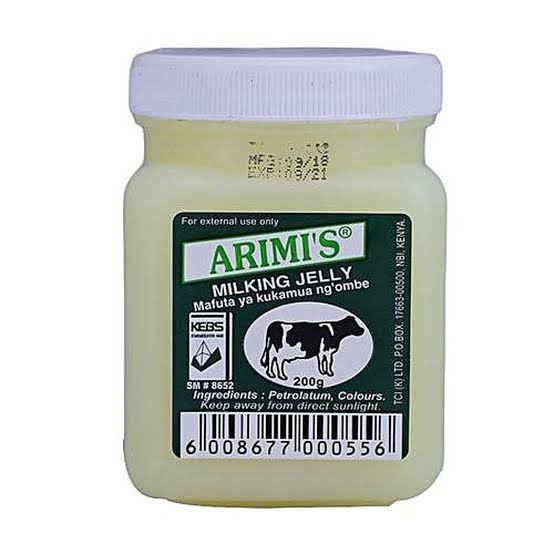 Even though the manufacture clearly gives instructions in Kiswahili that "Mafuta ni ya Kukamua ng'ombe" and not for human use.
The product mostly is used in the rural areas where people normally uses it more on milking cows and use also for their skins.
Recently Arimis has gained popularity in the urban areas among women. According to different people who use the milking jelly says its cheap as one can able to afford it at a lower price than other cosmetics product.
Other ladies like using the product as it doesn't have a lot of chemicals in it and it goes well with most of their skins.
According to Dr Hosea Waweru, a dermatologist advised that those people with skin sensitive to sunlight should not use the product as its made from unrefined petroleum jelly.
Content created and supplied by: @waweru (via Opera News )