Baby oil is a clear liquid made of petroleum - based mineral oil and fragrance.It has been on the market for more than 100 years.Baby oil is applied to a baby's skin before massage.It also help ease baby's dry skin especially if it is applied when the skin is already damp with water.Baby oil works by forming a semi breathable Barrier over the skin that locks in moisture that is already on the skin's surface.
If you are thinking of applying it to your face,here is what you need to know:
Is baby oil good for your face
Baby oil is formulated to be hypoallergenic and is free from parabens and dyes, therefore it is safe for most people to put on their skin without any fear of allergic reaction.Thats inclue the skin of your face.
Can you use baby oil as a face moisturizer
If you have a dry to normal skin type,you can use baby oil to moisturize your face.In 1993 study, scientist tested four different common moisturizing ingredients to see how they affected people's skin.One of them was a mineral oil,a main ingredient in baby oil.
Compared with ethanol, glycerin and water.Water and baby oil appeared to be the biggest moisturizing effect of all ingredients when applied to skin.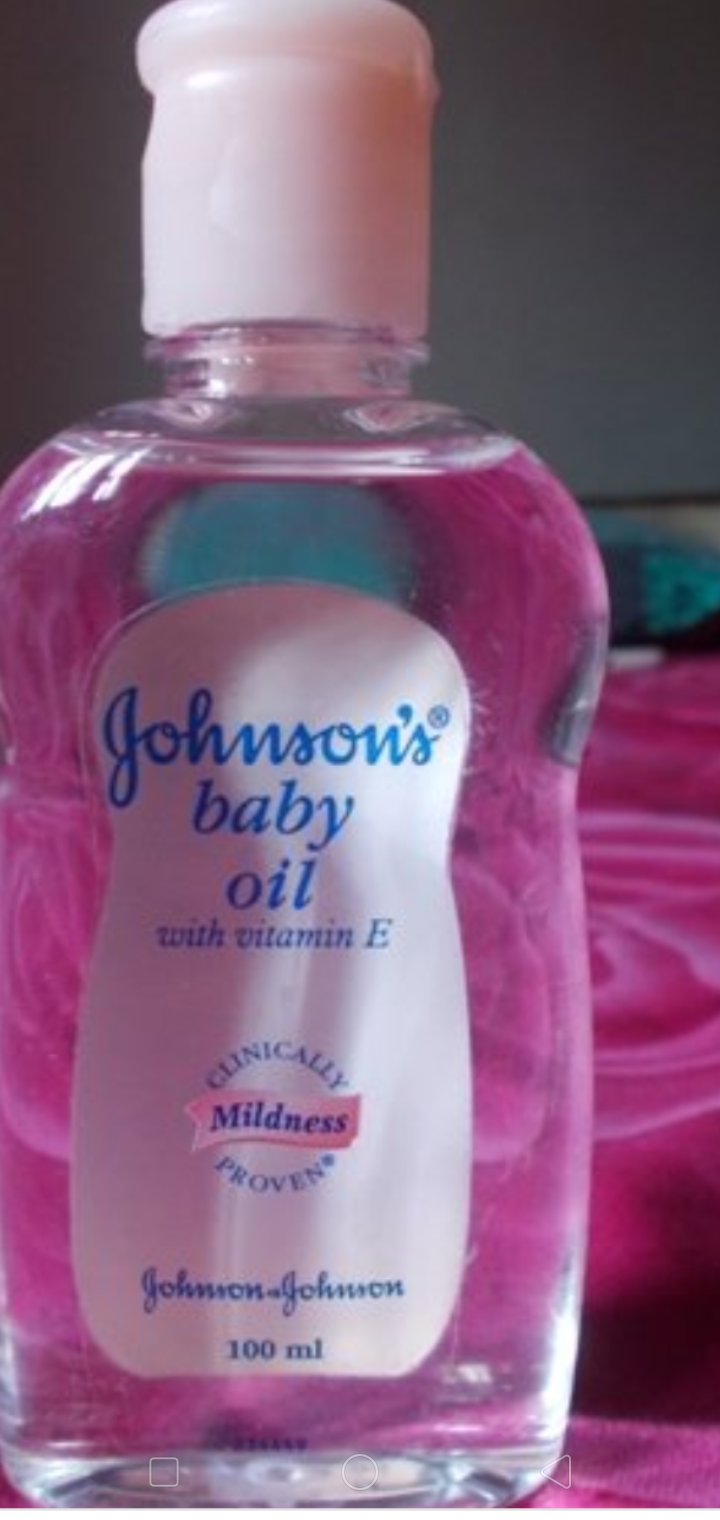 How to use baby oil on your face
1.Wash your face with a gentle cleanse or soap.
2.pat dry
3.squirt a small amount of baby oil in your hands.
4.Gently massage the oil into your face with tour finger tips.
Side effects of using baby oil on your face
It is safe to use baby oil on your face yet there are few side effect to be aware of.
1 allergic reaction
2.Trigger breakouts
3.In ability to sweat
Content created and supplied by: Maggay (via Opera News )