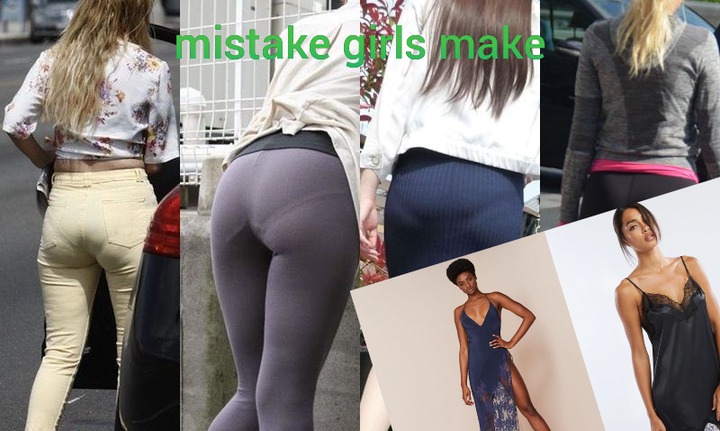 iEven though dressing is one's choice there is still a handful rules that will make a girl look more decent and attractive without making the following mistakes.
1.Wearing long undies with short skirt and dresses.
This is so annoying especially when peoples attentions is caught by a girl showing out her undies while still in a skirt.They should be able to choose their best outfit.
2.Wearing tight cloth that hinder walking.
At times while in public girl feel uncomfortable when they realize that people attention are unto them they should dress on that even when in public or private they are comfortable.
3.Wearing undefinable clothes.
Some girls wear clothes that cant be defined. because they are only the undies.they go to public and try to adjust their walking and sitting possision.
4.Wearing tight clothes that show lines of their undies.
undies should be hidden thats why they are always worn inside.but some girls wear them with tight clothes
Content created and supplied by: luciesteven (via Opera News )