Scarification is a permanent form of body modification that affects the texture of the skin by cutting through layers to purposefully create a scar. The process can include a number of techniques, including cutting, scratching, or burning.
In the Lower Omo Valley in southern Ethiopia there exists the Karo tribe, whose exotic traditions and way of life still remain untouched by the modern world. According to the tribe, both men and women volunteer to scar their bodies but for men, it is done on the chest to symbolize that they have killed an enemy. For women, it is done because it is considered beautiful and sexually desirable.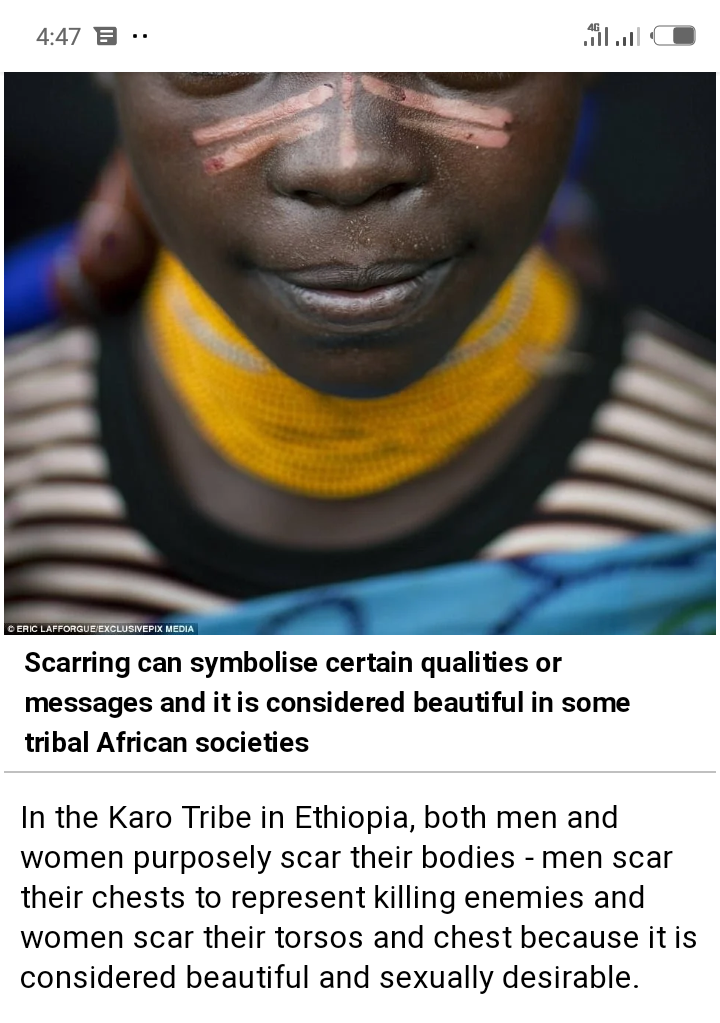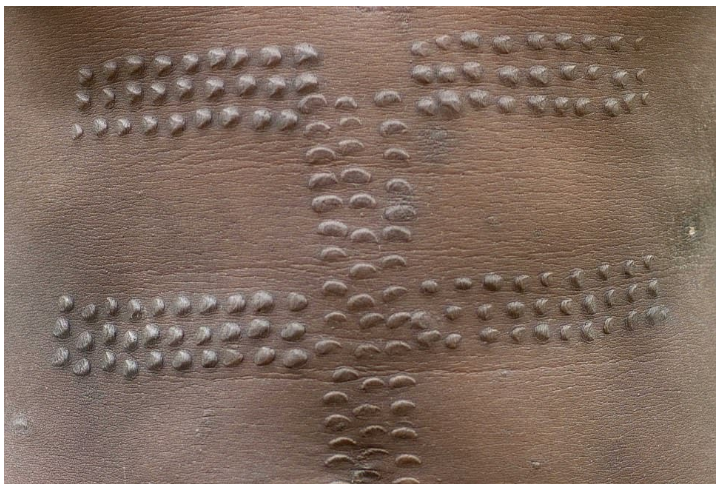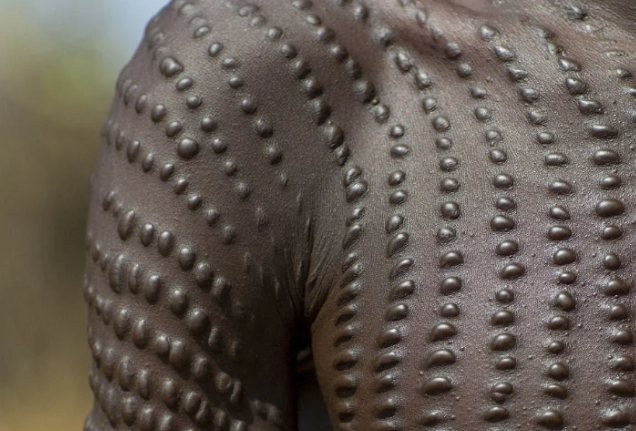 Significance of scarification.
1) It served as a method of identification.
2) People prefer scars rather than tattoos because the pigments applied in tattoos are barely visible on darker skin.
3) They used to believe that scarification was a way of indicating resistance to pathogens and to demonstrate attractiveness.
4) It was also practiced as a way to induce strong erotic feelings when a person was touched, both among women and men.
What a culture.
Content created and supplied by: Mrblogger (via Opera News )