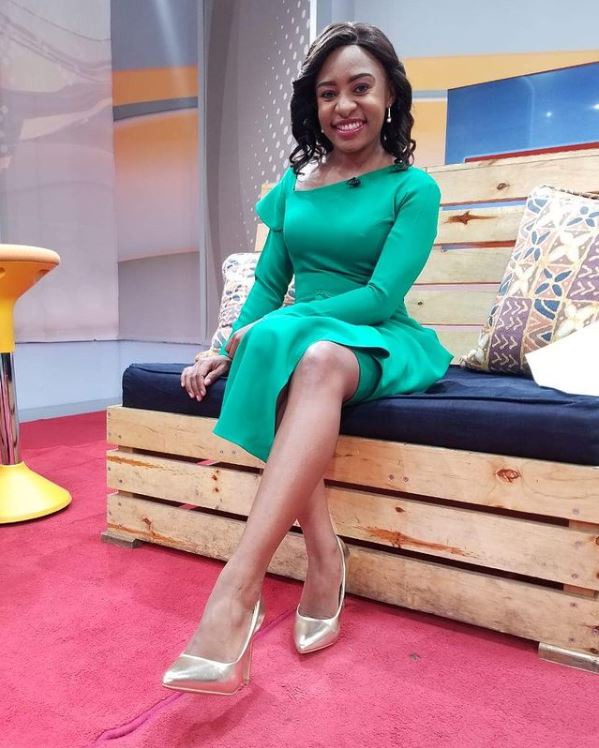 Mashirima Kapombe is one of the finest Swahili news anchors in the Kenyan media industry. She plies her trade with Citizen TV where she hosts a news program called Nipashe Wikendi. In the same newscast, she has a segment called Longalonga which she hosts with Nuhu Bakari and Munene Nyaga.
In Longalonga, she educates the public about difficult Swahili terms that are not familiar to most people.
Mashirima is very popular due to her stunning beauty and command of both the English and Swahili languages. Her Swahili comes naturally having been born to a Giriama father and Taita mother. She spent her early childhood in Voi.
Just like it is the norm nowadays, most news anchors are brand ambassadors for different fashion businesses. That is why most of them post photos on their social media accounts after every news cast. The aim is to market the brands that dress them up.
The mother of one posted a very stunning photo of her after reading news recently and posted on her IG account. The green dress she wore had a very unique neckline that can be worn both ways.
She captioned it, "This neckline... I love that it can be worn both ways and still look good 😊 sigh!"
Most of her followers complimented her for looking so beautiful in the dress. But there is this one fan of hers using the handle @victormakhau that teased her with a rather distasteful comment.
He said, "😂😂😂I thought it's you was pulling your dress up, kumbe ni swag....🔥🔥👏👏"
To which Mashirima replied, "@victormakhau lol! Ushamba ni mbaya... 😂😂😂."
Have a look at the photo in question below;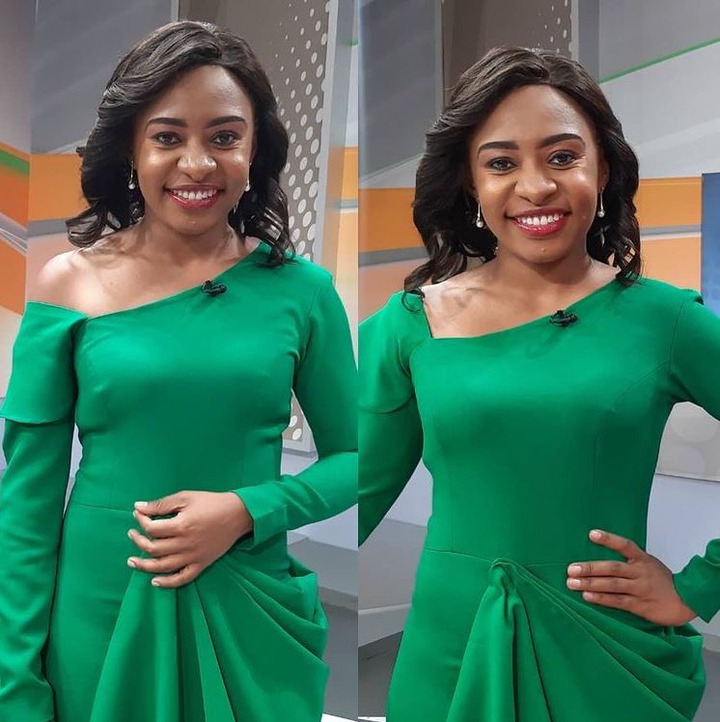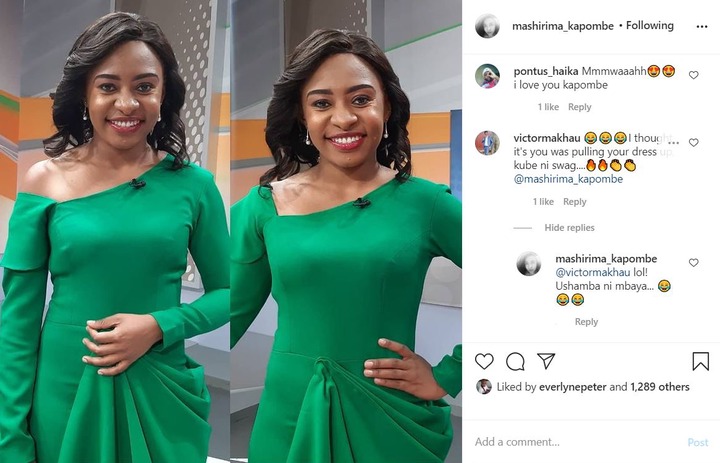 Content created and supplied by: GodfreyGwako (via Opera News )