Different people have their own delicacy way of eating onions either raw or fried since they are edible. They are commonly loaded with minerals that our body requires and fibers that aid for digestion process. Besides those healthy benefits the onions can be used for solving beauty problems.
Onion helps in maintaining the elasticity of the skin and protects your skin from free radicals. This might sound funny to many but it's the reality discovered by those who have given a trial and confirmed . Therefore its important that we all take advantage of the discoveries.
You will learn the healing power of the onion in skin care. This is a natural remedy and approach towards having a glowing skin, instead of going for creams.
The vitamin c present in the onion helps nourish ones skin making it glowing, by removing dead skin cells . Are used in preventing aging and cure acne.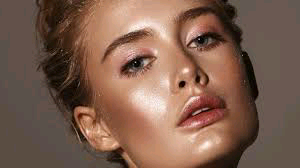 Content created and supplied by: Lyymyy (via Opera News )