They say that beauty lies in the eyes of the beholder, and true to this, men will tend to differ when it comes to beauty and fashion. This statement is true and most of us will agree with me when we conclude that not all ladies that I will see beautiful will end up being beautiful to another person.
In our current generation, people and especially ladies have taken the beauty industry to another level where they are willing to do anything to make them beautiful. We have witnessed many doing plastic surgery shaping their bodies how they want, bleaching and putting on makeups all in the name of beauty and to make them more attractive.
However not all women love to do this as a good number of ladies out here like it natural and some don't want anything to do with makeup and staff. On the other hand, there is a woman who surprised everyone when she decided that she wants no beauty but instead converted herself to look like a dragon.
Eva Taimat Medusa from Texas amused the whole world when she decided to take a U-Turn and change herself to look more of a dragon. Her love for dragons made her quit her job where she was a vice president of a bank and decided to go under the knife for this transformation.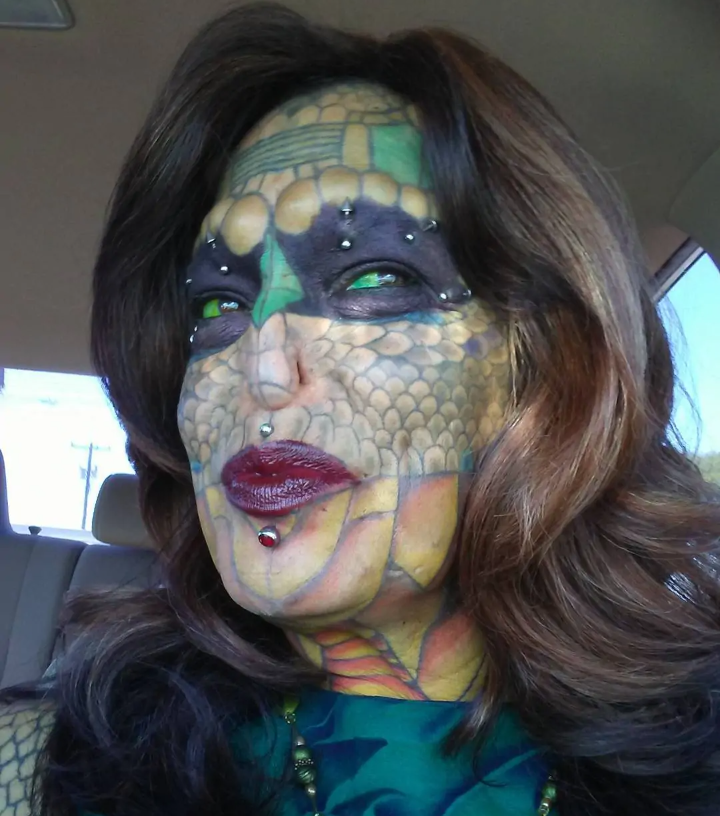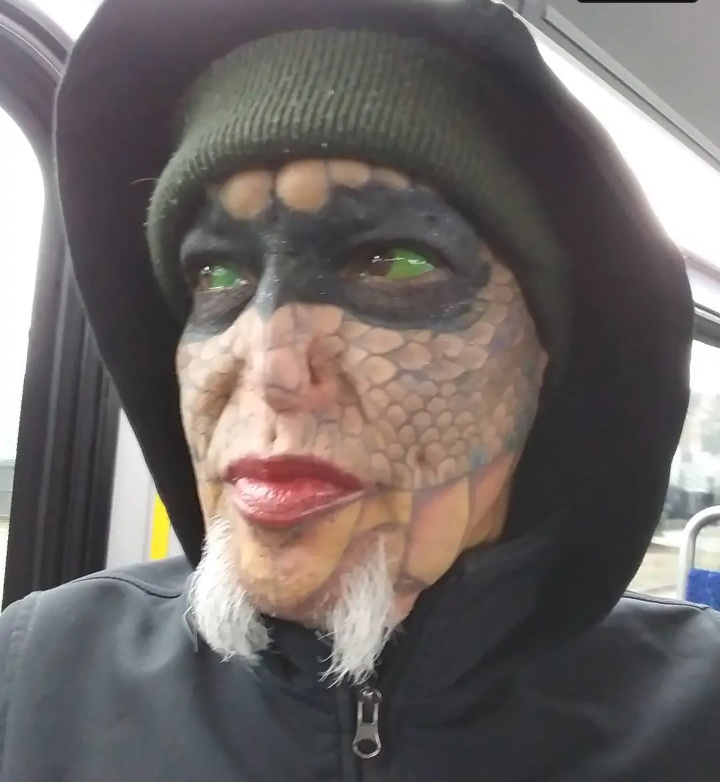 In her transformation, she made six major things that completely changed her look and you could not tell that she is a real human.
1. She had spikes implanted on her head. looking at the pictures you'll notice that there are spikes on her head and some looked like horns.
2. Whites of her eyes dyed green. Eva changed her eyes and dyed them green some that look next to impossible.
3. Her ears removed. She removed her ears to get that perfect shape of a dragon.
4. Tattooed on her body. Another transformation is that she covered her whole body with tattoos
5. Her tongue forked. Eva went ahead and forked her tongue to look exactly like a reptile getting inspiration from snakes.
6. Her nose and nostrils moved. in her last transformation, she removed her nostrils and now when you look at her photos you'll think that she is a real dragon.
Below are the various photos of Eva's dragon-like looks.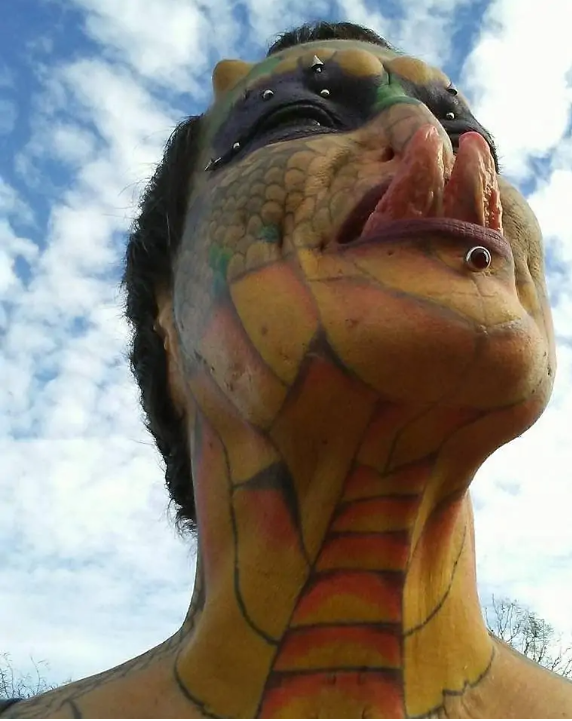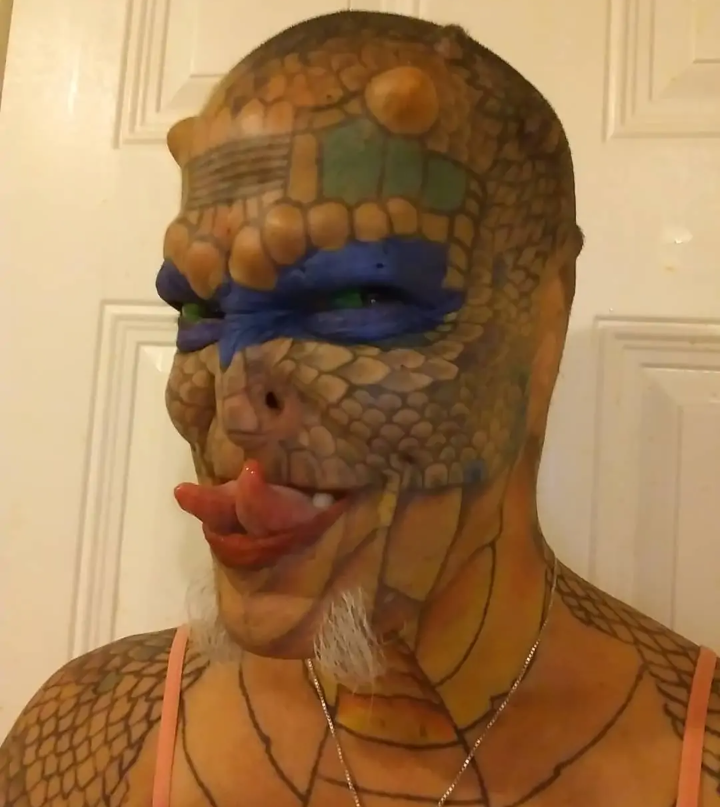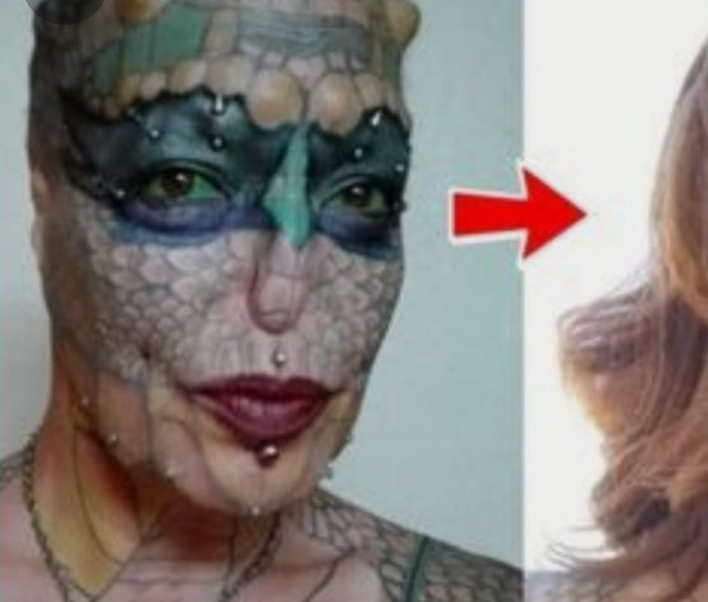 Hope you enjoyed the story, if you did please like, share, comment and follow our channel for more.
Content created and supplied by: Karismatic001 (via Opera News )