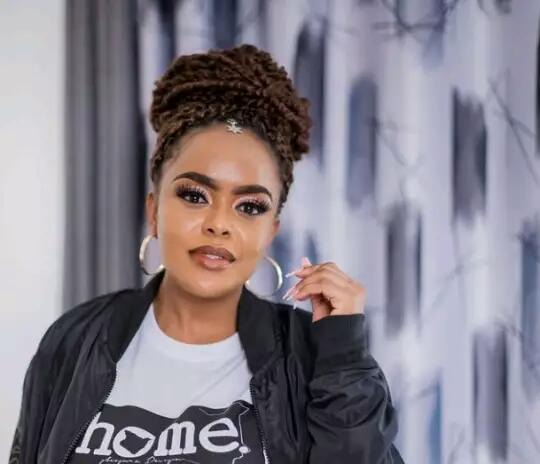 Avril Nyambura is just such a princess in the world of music. She is the one who is among the founders of local music in Kenya having done several songs, among them being the " chokoza" hit that used to hit in every show. The mother of one is still a legend and she has not lost fame as she is still known despite the upcoming young artist. She is one that has received trolls but she has not at any point tried to get off social media. She used to receive a lot of negative energy especially due to her body. She is curvy and at one point people even wanted her to check on her diet.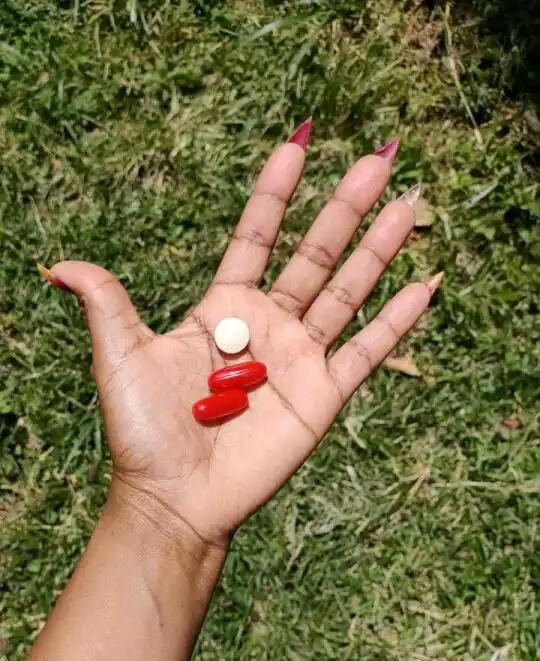 Now, Avril has come out to open up on the kind of product she uses on her body, especially the skin. She claimed that she uses an enhancement which is rich in Vitamin C and they come in pill form. She claimed that they support her skin very much no wonder she has that cute skin and besides, they prevent skin inflammation . That is the reason behind her cute healthy skin. She at one point had skin breakout and black spots at large and she decided to use this pills too to take care of her skin. Here are the pills she took a snap off and posted.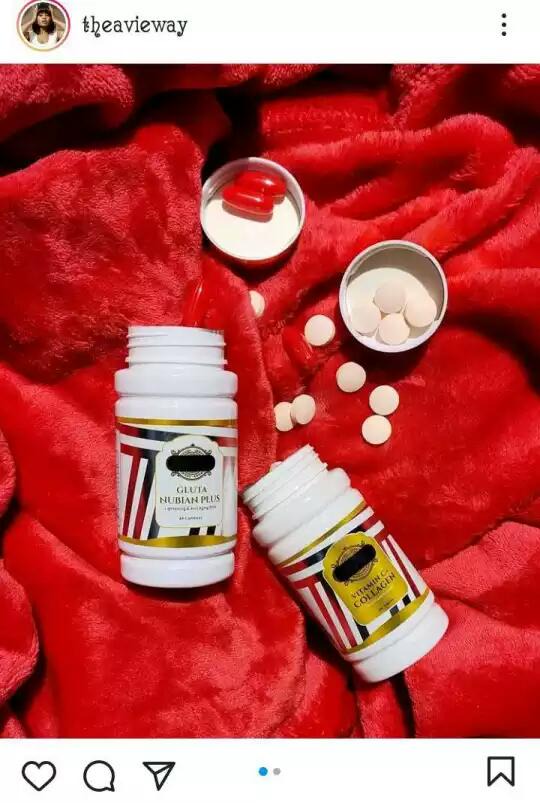 She claimed that also, apart from the pills, she also mixes it with another product by the name glutathione. This for instance takes most part of her body cells and leads to the vast growth of her curves and body. She claimed that when the mixture get into the cell, the cell tend to increase in size and that is how she gets to become bigger without necessary going for surgeries or something. The celebrity has been catching the attention of many with her body courtesy of the pills. Check out her body.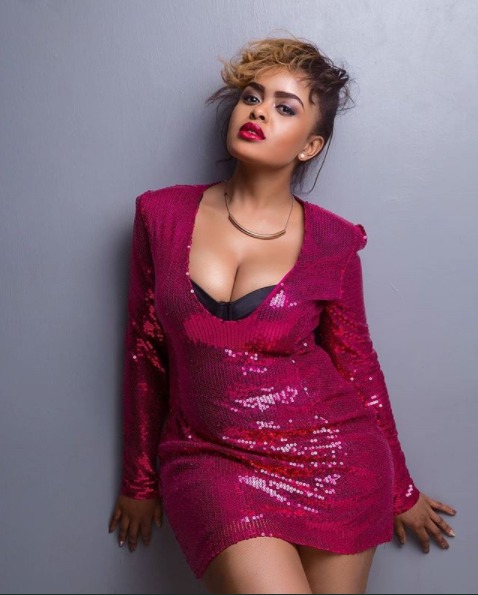 She thanked the product for the cure of the severe acne that used to attack her and she said that the products were actually doing her good. She further went on tell where she gets her products and she pointed out at Belle Nubian store in Nairobi central business district.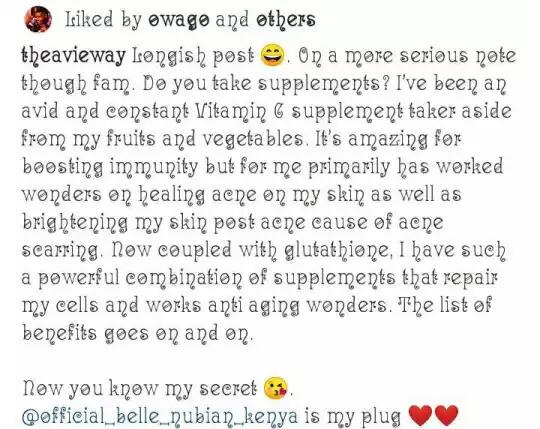 Content created and supplied by: MissieJoanne (via Opera News )