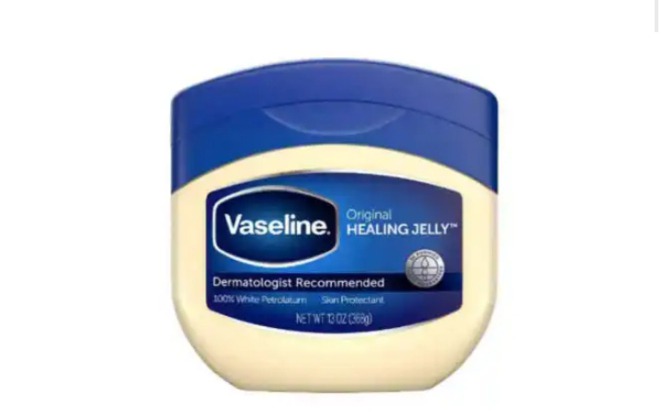 Spot treating dryness.
Just like with acne you can spot treat dryness, too. If you are dealing with scaly patches anywhere on your face or body a little vaseline can go along way.
Healing chapped lips
Derms sat vaseline is the best ingredient for treating chapped lips, which is the main reason why so many of us keep it in our bags at all times. If your dryness gets really serious, it can also be used to successfully treat heal cracked lip corners.
Maintaining a manicure
Not only can vaseline keep your nails healthy but it can also help your polish job last longer. Between polishes, apply a moisturizing product, such as petroleum jelly, to your nails and cuticles s real times daily, reads a recent article from The American Academy of Dermatology. This will will minimize brittleness and help prevent your nails from chipping.
Removing makeup
Because Vaseline is oil based, it follows the principle of like dissolves like and is able to whisk away similarly oil based makeup products.
Moisturizing under eye.
Board certified dermatologist Mona Gohara, MD, uses vaseline every night before bed as am eye cream. It helps deal in the ingredients from your regular moisturizer, and adds an extra layer of nice, thick hydration.
Like, share and follow for more articles.
Content created and supplied by: Vivianmercy (via Opera News )