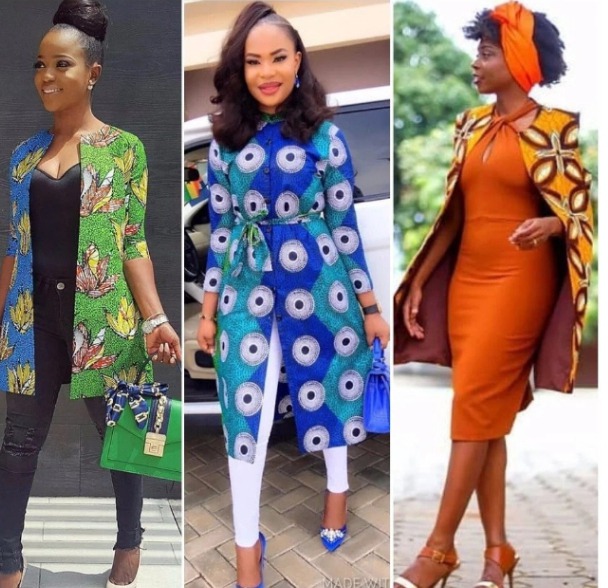 Fashion is always a complex matter, you are not sure what will be the new trends or what any new fashion line will release. Every designer wants us to believe that they are communicating a certain thing to us (well at least most of them). For Linkosi Clothing his is speaking about the language of culture in his new Ankara Wear collection. His perspective is simple it is time we start moving back to our culture and understand it. We spoke to him about this and much more about the new line.
 What's inspired this new collection?
Our new collection focuses on building a youthful progress. It is inspired by our cultural origin hence it transcends something iconic that explains more about culture towards the society in the most influential way. The style itself communicates something fashionable.
We live in a world where people are trying to redefine culture and make a statement while they are at it. When you look at this collection what statement do you think its saying?
Sure, I think what this collection is simply communicating is what a lot have forgotten especially this generation we are in terms of our origin and culture. 
However, this defines who we are so I think this is trying to bring people together and prove to them that there is still a chance to reinvent what they learnt and aspire to make it even better through fashion and designing.
What is a fashion no no (things people shouldn't wear or match) for go you?I think "diversity" in fashion means being capable of blending any style to a perfect outcome. Although there are styles that are odd like for me a fashion no no is someone wearing official with sneakers or rubbers, psychologically that's not even fashion, they should find the guide on how to make an outfit complete . Also when someone is wearing denim for a date this is still a no no, they should find best outfit that's fit the occasion and even blend it with the theme if its dinner put on a nice dress or gown. How they blend is so inappropriate there is no essence of style that is profound with such sense.
Any advice to people who want to go into fashion?Sure I'd like to advice them that fashion is instant language and it can be spoken by almost everyone through their dressing code. So if someone has the passion and drive it's a free world they should venture in it and listen to their intuition as it directs them.
What do you think people associate most with your fashion sense?"The Accent Of Modern Style" I'm driven to a style that builds a better sense of fashion and doesn't have anything to do with reputation of designs or common garments. So I think the style is much more appealing and it's automatically accepted by almost everyone. It's something that it's visible and fashionable. 
So that connects them together because people love unique and creative designs.
Content created and supplied by: Chistina0 (via Opera News )