Top 10 Most Expensive Handbags In The World.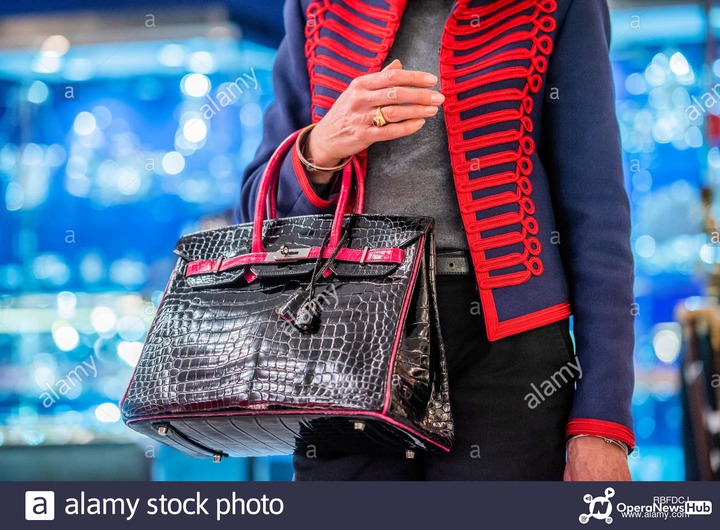 A woman can never have enough bags. Most days, a bagis the only accessory you need to glam up your outfit. But hold on, we are not just talking about your regular, basic handbags.
We are talking about some of the most exquisite, luxurious handbags out there in the world. Are you ready to fill your senses with some of the most exotic and decadent handbags from the biggest brands in the history of fashion?
Let's take a look at some of the rarest, most expensive, luxury designer handbags in the world that have caught our eye.Below are the 10 most expensive handbag brands in the world. Mind you, this is not the for feint hearted and you might want to keep your calculators close to aid conversion in your own currency.
1. Mouawad 1001 Nights Diamond Bag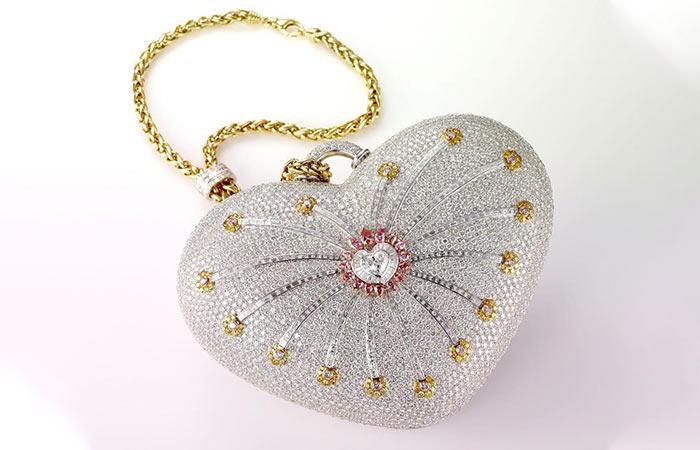 This bag drew its inspiration from a few of the most epic romance tales in the world. This magnificent beauty contains 4,517 diamonds. To be precise, 105 yellow, 56 pink, and 4,365 colorless diamonds with a total weight of 381.92 carats.
A group of 10 highly skilled artisans sat together for about 8,800 hours to create this stunning bag. The Guinness Book of World Records certified this bag as the most expensive and valuable handbag in the world. The Mouawad 1001 Nights Diamond Bag was designed by the world-famous jeweler, Robert Mouawad at a whopping price of $3.8 million.
2. Hermès Kelly Rose Gold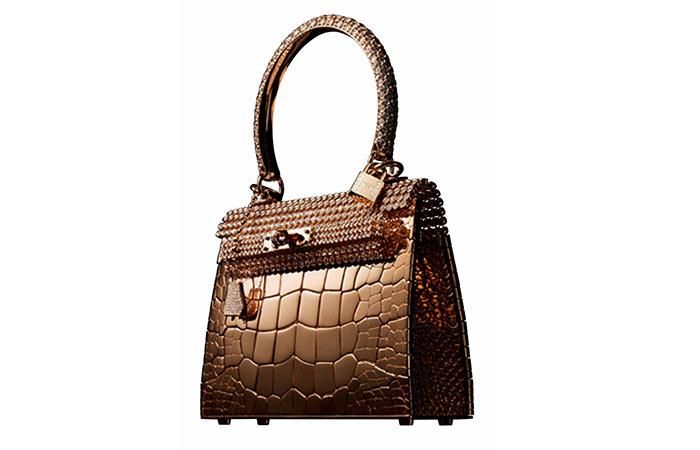 This luxury handbag is designed by none other than the iconic fashion house, Hermès, in collaboration with designer and jeweler, Pierre Hardy. This stunning detailed handbag mimics crocodile leather, and every ounce of it is made with solid rose gold. The Hermès Kelly Rose Gold contains around 1,160 diamonds.
Only 12 of these handbags are made, and they come in three varieties. The size of the bag is pretty small, and it might be difficult to even keep a pair of sunglasses in it. The net worth of this designer bag is $2 million.
3. Hermès Birkin Ginza Tanaka Bag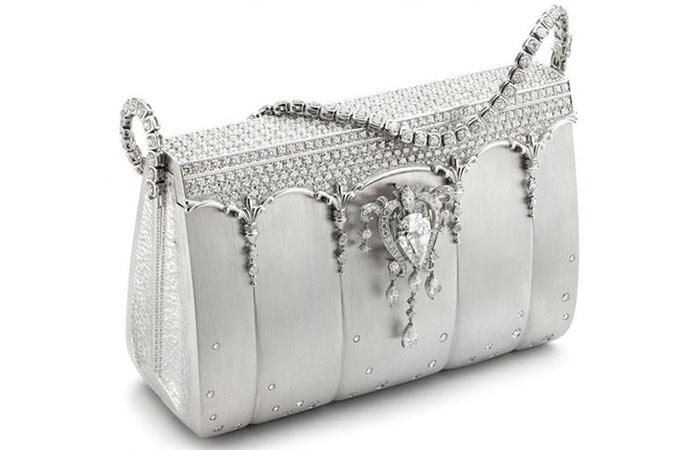 Hermès is one of the world's most luxurious brands in the world. They never fail to make their mark with the kind of stunning, artistic, yet luxury pieces they create. The Hermès Birkin Ginza Tanaka Bag is strikingly unique, and no one has seen another of its kind. It is a limited-edition bag that is designed and crafted from scratch by Japanese designer, Ginza Tanaka.
It is made entirely out of platinum. This luxury handbag is encrusted with 2,000 shimmering diamonds. The bag can also be used as a clutch for style and convenience. It is worth $1.9 million.
4. Lana Marks Cleopatra Clutch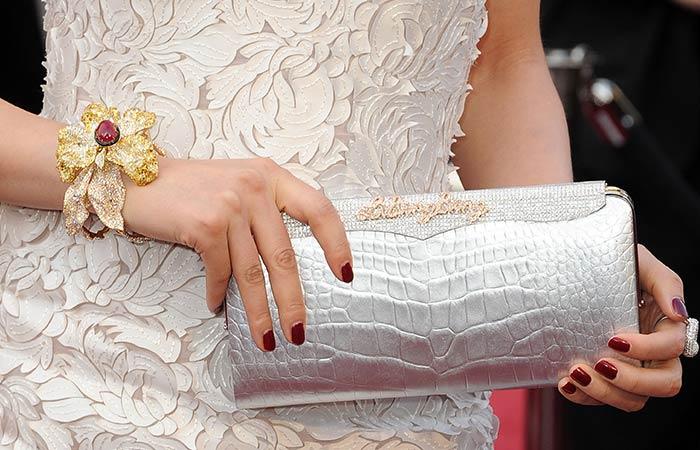 The Cleopatra Clutch was originally designed for A-list celebrities attending the Academy Awards. It was designed by a small highly skilled group of artisans in Northern Italy. The bag is adorned with beautiful rare gems, such as natural pink diamonds, blue diamonds, and other precious stones.
Its beauty lies in the details. The gems have been cut to perfection and placed perfectly to look nothing but stunning. This luxurious designer handbag costs$ 400,000.
5. Niloticus Crocodile Himalaya Birkin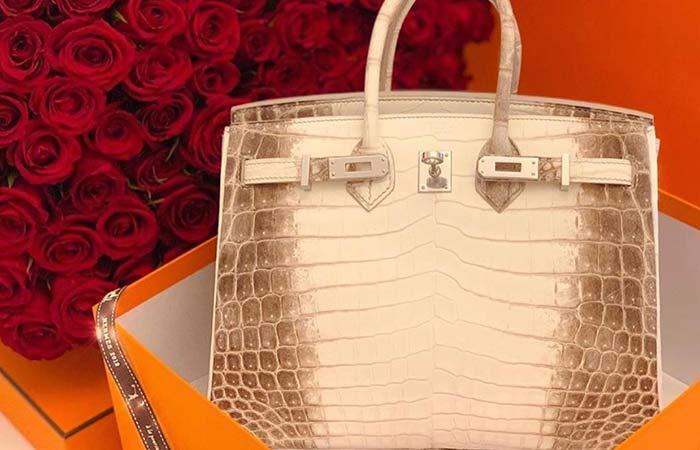 The exotic Hermès Himalaya Birkin Bag is the holy grail of handbags. This handbag is considered to be one among the rarest in the world. This is all due to the unique blend of design with superlative fabric materials.
The Niloticus Crocodile Himalaya Birkin bag has a gradation that strongly resembles the majestic and gorgeous snow-capped Himalayas. This designer handbag is the ultimate expression of artistry that costs £379,000.
6. Fuchsia Diamond Studded HermèsBirkin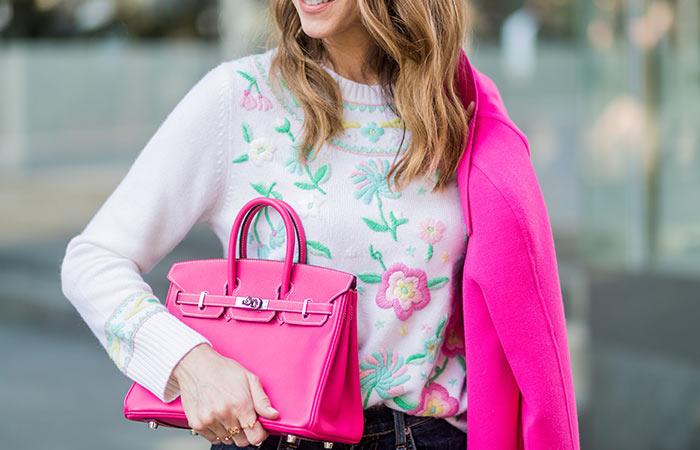 Hermès Birkin bags seem to be competing with the perfection that they define themselves with. This fuchsia bag sparkles as soon as you lay your eyes on it. This designer bag is crafted with18-karat white gold and diamonds.
This handbag is so stunning and beautiful, and the white gold and the shimmer just prep it up all the more. The Fuchsia Diamond Studded Hermès bag is priced at HK$1.72 million.
7. Hermès Exceptional Collection Shiny Rogue H Porosus Crocodile 30cm Birkin Bag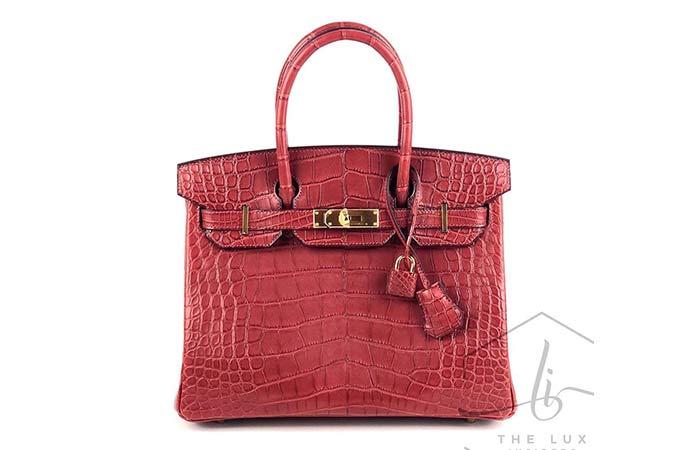 This handbag is yet another phenomenal creation of Hermès and is among the priciest handbags humankind has ever seen. The official name of this designer masterpiece, Hermès Exceptional Collection Shiny Rouge H Porosus Crocodile 30cm Birkin bag, says it all.
It is all things luxurious and everything that makes us hustle harder to dream of owning these designer classics. The red beauty stands out in the crowd and attracts and demands attention. It is priced at $203,150.
8. Blue Crocodile Hermès Birkin Bag
This blue crocodile Hermès bag is downright exotic. The color of the blue is just perfection. It has become one of the world's most famous and most luxurious designer handbags that women swear by.
This Blue Crocodile Hermès Birkin bag is among the top 10 pricey luxury handbags in the world, priced at a whopping £150,000.
9. Urban Satchel Louis Vuitton Bag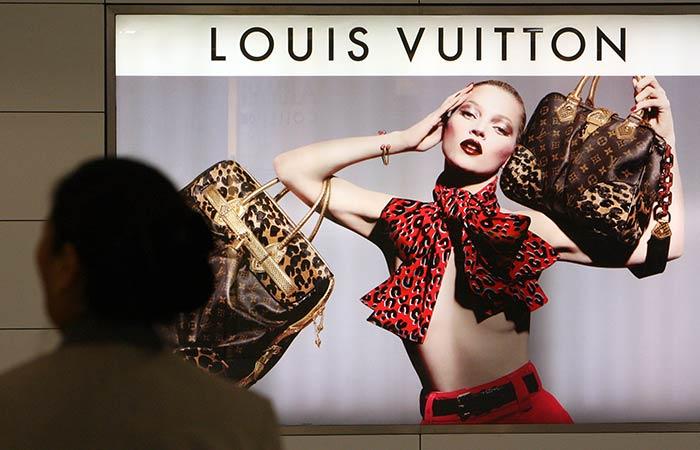 The Urban Satchel Louis Vuitton Bag is one of the most expensive LV bags that has ironically been drowning in controversies. Let's be real. This bag is not something anyone could flaunt.
It has an unusual style of wrappers and trash attached to it. But the idea behind this invention is what kept the bag going, i.e., the urban lifestyle. The bag is priced at £125,000.
10. Leiber Precious Rose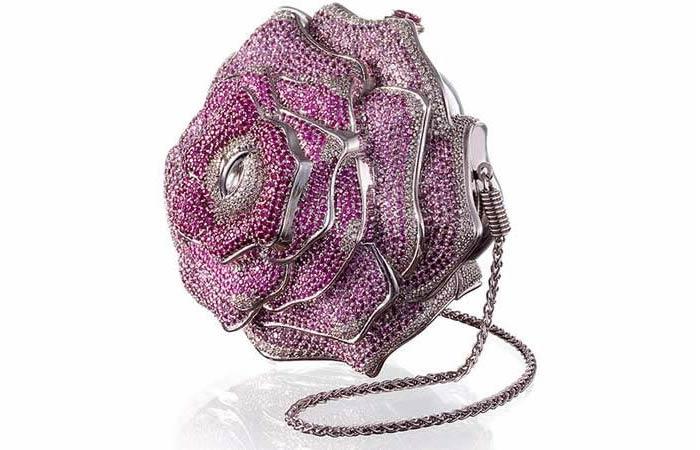 It is a matter of fact that this designer artistic handbag is still one of the most expensive bags. The Leiber Precious Rose is the only one of its kind, making it all the more unique.
This creation has 1,106 diamonds, 1,169 sapphires, and 800 tourmalines that make it one among the world's priciest accessories. The Leiber Precious Rose is priced at $92,000.
Related News
Chanel look to punks at Le Palace for Haute Couture AW20
2020-07-07 16:00:28
Continue reading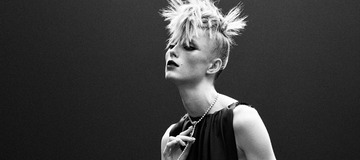 Fashionable designs: Ankara gowns styles for brides
2020-07-05 11:31:37
Continue reading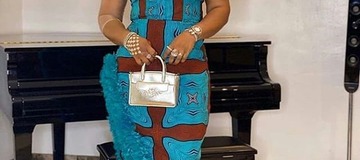 Ladies Do You Love Trendy Fashion? Here are Samples of Fancy Outfits That Will Blow Your Mind
2020-06-30 09:07:03
Continue reading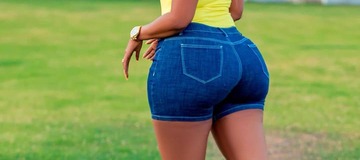 Bella Hadid Was Seen Sporting an Orange Telfar "Bushwick Birkin" Shopping Bag
2020-07-07 16:57:29
Continue reading