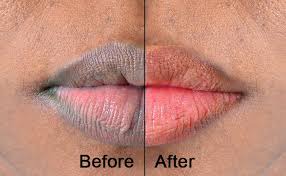 Pink lips are always associated to beauty, and it a dream of every woman to possess such lips. Our lips color always varied from one person to another. Dark lips can develop over time due to medical and lifestyle conditions.
Dark lips are caused by hyperpigmentation or dark spots, dehydration, too much caffeine, cigarette smoking, vitamin deficiency, excessive exposure to the sun and etc.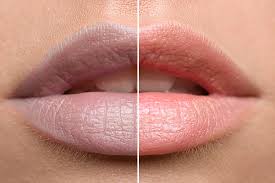 Dark lips can be turned into rosy juicy pink lips just by changing your lifestyle. If you want these awesome lips read on, to learn about very effective home remedies that can lighten your dark lips to pink.
1. Beetroots
Beetroot fruit can be very effective when applied on your lips. It is perceived that beetroot juice contains natural bleaching properties.
Procedure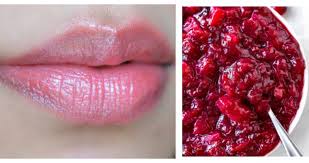 Wash your beetroot and the chop it into tiny slices. Blend it and then put it in a bowl.
Apply the juice on your lips (mix with honey) daily before bedtime.
Leave it overnight and rinse your lips using Luke warm water in the morning.
2. Lemon and sugar lip cream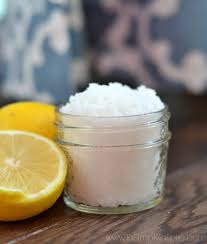 Lemon juice is highly enriched with vitamin C and citric acid which acts as a strong bleaching agent. When lemon is mixed with sugar it can exfoliate the dead skin from your lips, this leaving you with fresh looking lips.
Procedure
Cut lemon into wedges and dip it in sugar. Gently rub your lips with sugared lemon, before bedtime.
Rinse it off in the morning, using Luke warm water.
3. Milk
Naturally milk contains carboxylic acid which has lightening effects. To lighten your lips using milk.
Use a small piece of cotton and dip it in cold milk. Then apply it gently on your lips. Rinse it off the next morning.
4. Tumeric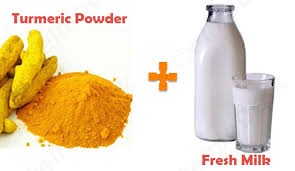 Tumeric is an awesome herb, that is highly filled with ant inflammatory properties, which inhibits melanin production. This can improve the color of your lips. Regular use of tumeric powder on your lips can lighten them.
Procedure
Mix 2tps of cold milk with 1tps of tumeric powder to make a paste. Using wet fingertips, gently rub the paste on clean lips. Rinse it off after 10 minutes, using Luke warm water.
Then dry up your lips and apply moisturizer, to keep them moist.
5. Rose water
Rose water can be very effective when used on your lips. Frequent use of rose water moisturizes and lightens your lips naturally. It also makes them pink.
Procedure
Mix 3 drops of rose water with 5 drops of natural honey.
Apply the mixture on your lips 3-4 times a day.
You are allowed not to rinse it off.
For even better results, make sure that you are hydrated and keep your lips moist.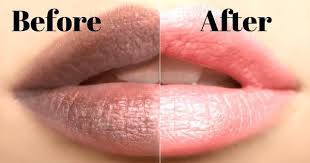 Content created and supplied by: Mimmyouma (via Opera News )