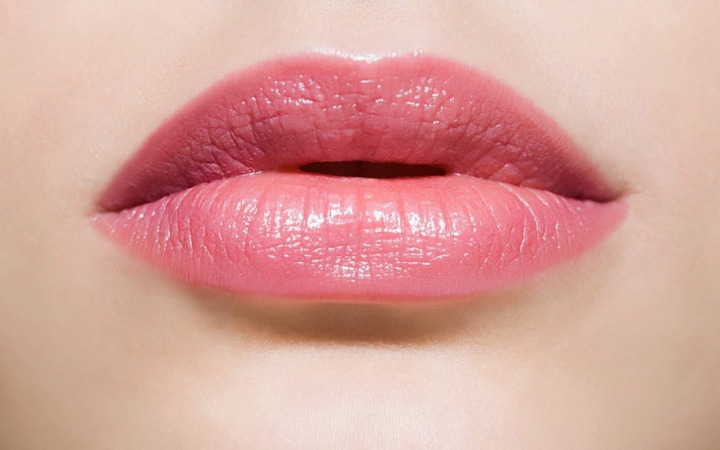 Pink lips are considered healthy and attractive by everyone now. It's unfortunate that most people only have dark scaly lips despite their desire to have pink ones. People with pink lips are generally considered handsome or beautiful.
With the increased desire to have pink lips, decided to do my personal research on the simple natural ways one could get them. I visited various sites including [email protected]
According to Dhrishni Thakuria, the following simple ways will help you get pink lips easily.
1. Scrubing your lips using Honey and sugar.
According to Dhrishni, honey will attract moisture and therefore help keep your lips soft and hydrated.On other hand, sugar is believed to have a very good impact in protecting lips from toxins.
For you to use this method, you simply mix a small amount of honey and a small amount of sugar and use the mixture to gently massage your lips. You have to wait at least for one minute before washing the mixture off.
2. Scrubing your lips using a piece of lemon and sugar.
Dhrishni went on explaining the effect of lemon to the skin saying that lemon have a bleaching effect. Using lemon will therefore help in turning your lips to a lighter color.
Therefore you simply have to cut a piece of lemon. Apply some sugar on that piece and gently scrub your lips using the piece for some minutes.
3.Use of berries, Aloe Vera and Honey.

Here, you take the above named materials in equal amounts and put them in a bowel. You then crush then into a mixture which you will apply to your lips. After about 20 minutes, you then wash the materials off from you Dhrishni says that Aloe Vera can greatly protect lips from damage due to sun, while the berries turns the lips pink.
Those are the three methods I found. I hope they will help you fulfill your desire of having pink lips. Don't forget to follow me for more information. Thank you very much.
Content created and supplied by: Latestnewskenya (via Opera News )