Sometimes people's behavior may tipically known via various ways,and some mojar way that most people haven't realise these is via the shapes of the their finger nails. Many people owe different nail shapes which are mend to determ their characters.
To some extend it is believed that people who have similar nail shapes may posses some common characters and behavior. The following illustrated points describes this phenomenon,
Flat finger nails
Thinks most in thier own opinions,hate doubt, uncertainty etc. Very precise.
Round finger nails
People who like appraisals always,very calm and behave like doves,as in they are always peaceful.
Shovel or elliptical finger nails
Those persons are I'm may ways termed as lucky humans in several occasions following their favored patterns. Also do no like anticipating in wrong paths or ways
Extremely sharp nails
Most laziest humans on earth and are not prone to difficult tasks, jobs etc they are person with low quality work quatation within them and mainly any thing difficult can make them quit.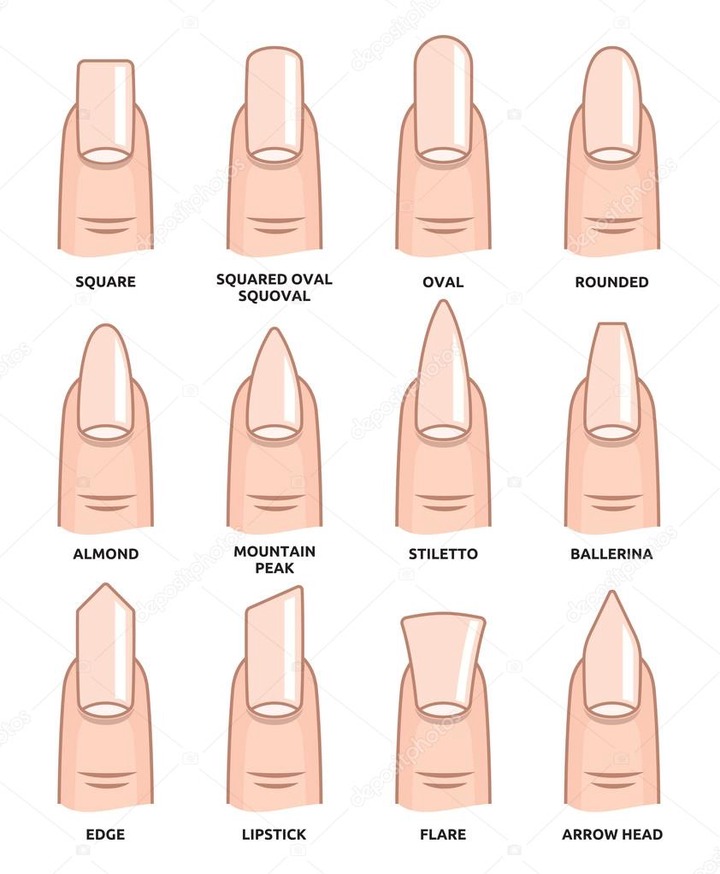 Remember to comment,like and share.
Content created and supplied by: [email protected] (via Opera News )