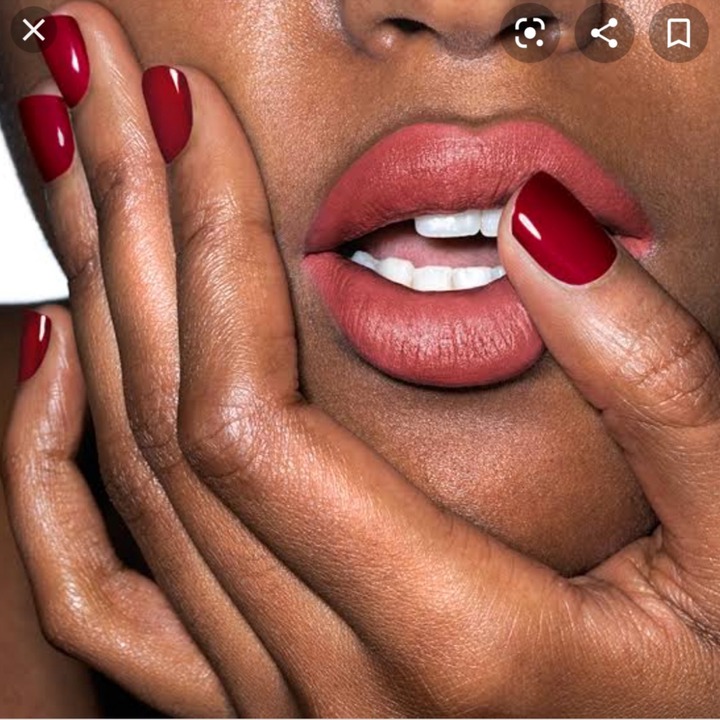 Most African girls have rich melanin skin tone or fairly brownish skin complexion. We embrace beauty and one of the most crucial point is our nails.The dark tone goes very well with most colors be it the bright colours or the more dull colors.
The top colors that compliment the dark skin complexion are:
Blue is a very diverse and unique color that compliment dark skin tones. It is a color that depicts royalty and finesse.It is a color that will give you that extra dose of confidence.
You can opt for a dark shade of blue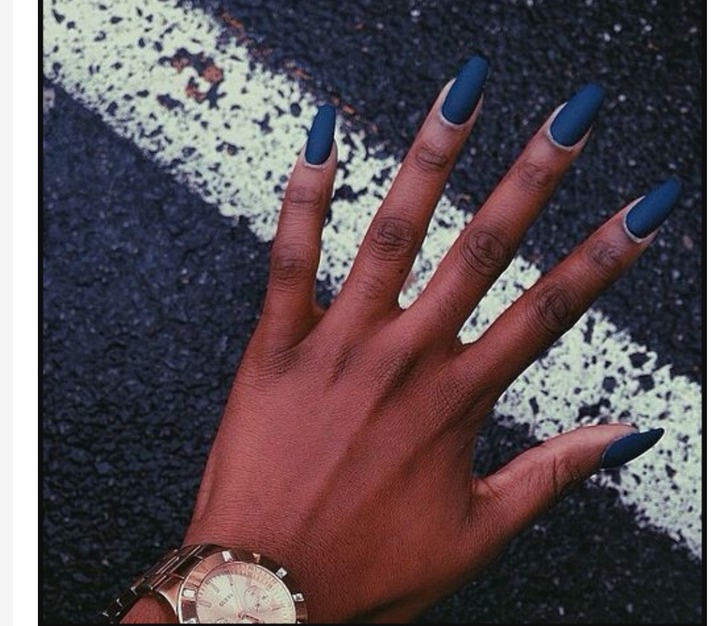 Or a much lighter shade that gives you that summer vibe;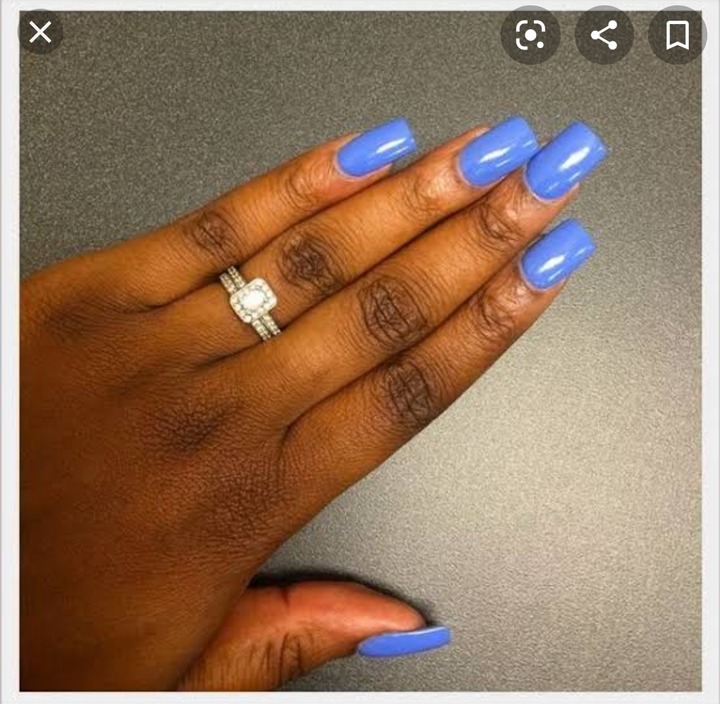 This is one of the most underrated colors. It is a gentle color that is perfect for that official look and for students because of it's subtle appearance.
It is great for the introverted girls and those who don't want to draw a lot of attention to themselves.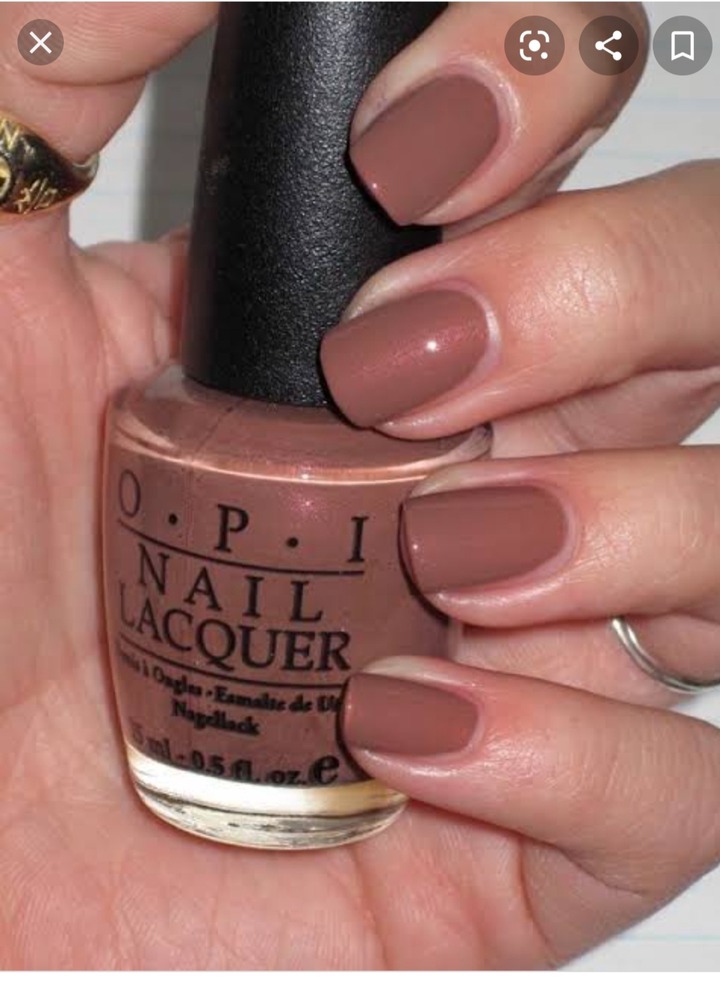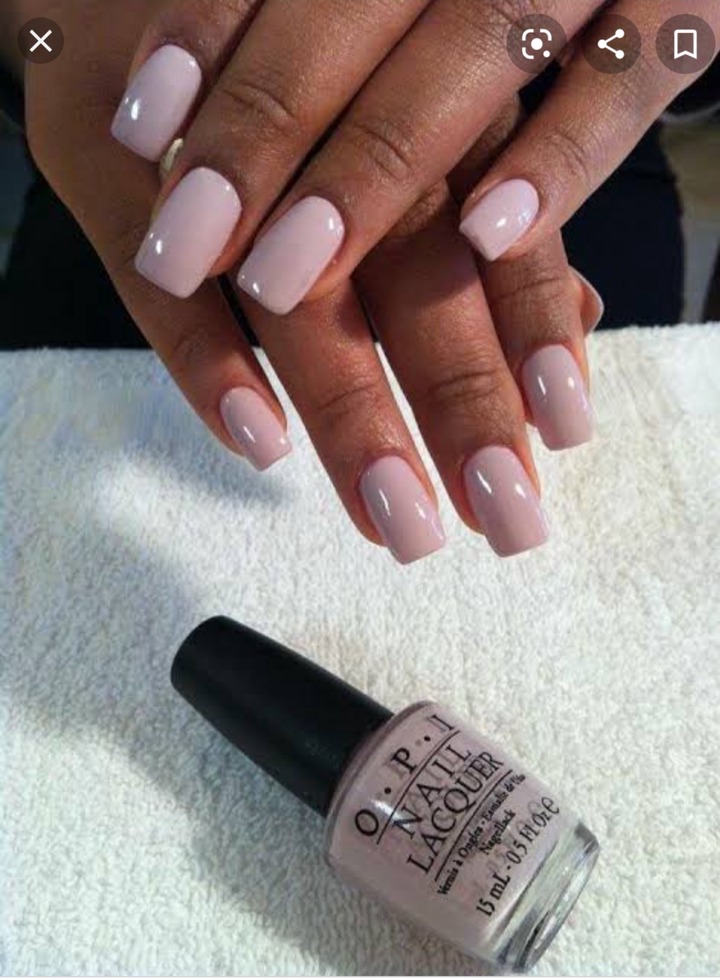 3.Red
Red being the colour of love has the effect of romance and dominance.This color is for that unapologetic African queen,who doesn't fear to stand out and be noticed.
It goes well with most of the outfits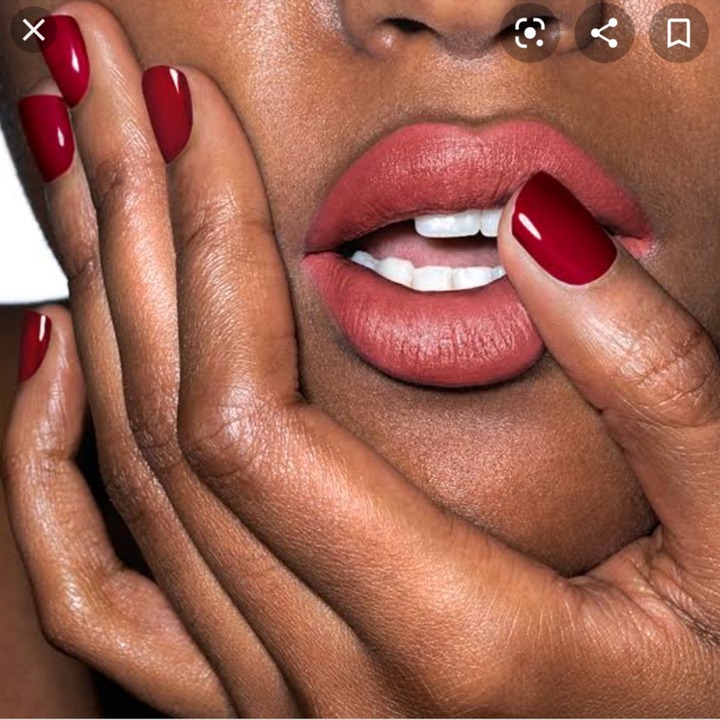 4. Black
Black is a color of class and sophistication.You can never go wrong with black on black.It blends naturally with the skin tone and elevate your whole look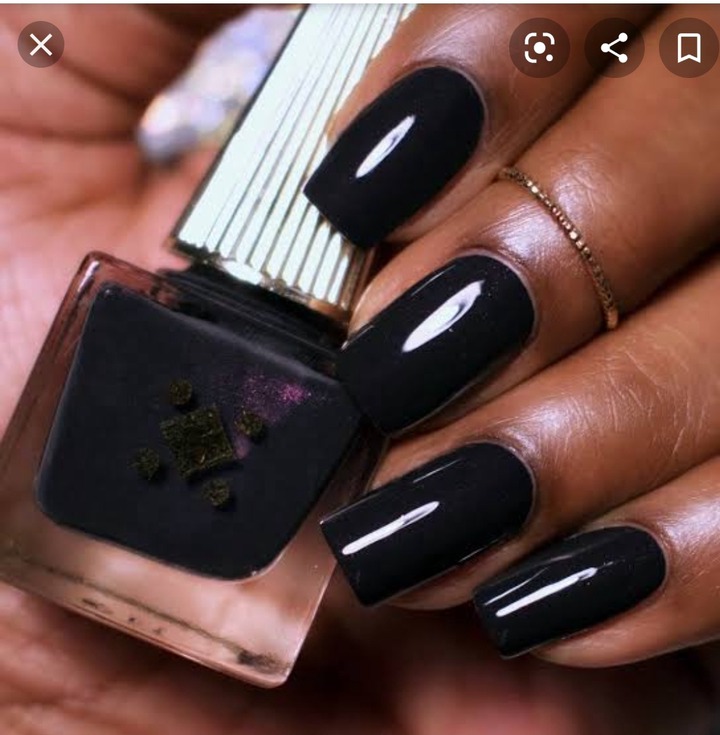 5. White
White is a color of peace and happiness. It provides the much needed contrast and balance between the skin and the color itself.
You can also go an extra mile of having some patterns on it.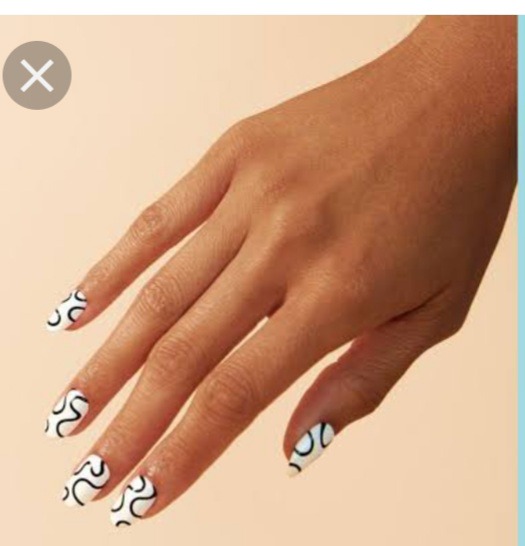 Content created and supplied by: Mariana97 (via Opera News )