When talking about the primitive tribes that still exist to date, you cannot fail to name the Mursi tribe of Ethiopia which is located in the Mago National Park, close to the Sudan and Kenya border. Majority of the people who belong to the tribe live in isolated rural areas and only a small percentage of them live in the urban areas.
Although some of the member of this community have converted to Christianity, majority of them still practice Animism (belief in a supernatural power in form of objects, places, creatures). They also like to stay bare meaning that most of the times you will find them without clothes ( though not all) To hide their nakedness, they paint themselves with white clay which also serves an important role in protecting them against the burning sun and insects. The white markings also serve as body decorations.
According to the community, the practice of painting their body is usually considered as a social activity and so they spare most of their time for it. What happens during the practice is that they usually converge near river Omo because they use the wet clay from the river on their body. Before the clay dries, the Mursi draw patterns with their hands on their skins. When the clay eventually dries, it changes into the white color.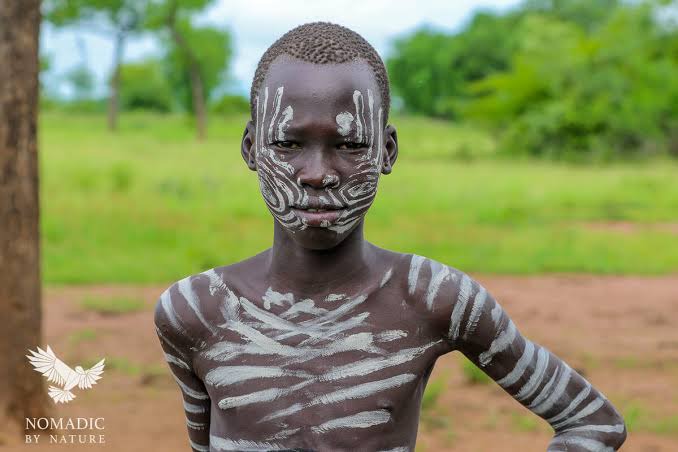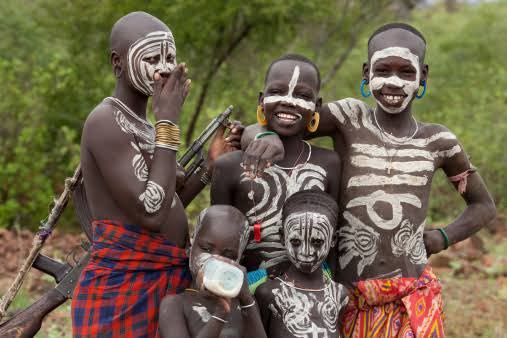 Wearing of lip plates
Fitting of lip plate is another special activity that is usually observed by the members of this community. It is usually done on young girls to symbolise a transition stage from childhood to adulthood. The plate is put by their mothers or female relatives on the lower lip and can go as big as 12 cm. Of course they remove it while eating. However, some girls can decide not to wear the plate in their lips and others can even wear it on their ear lobes. The plates are also an expression of their personality, beauty and it make them feel at their best.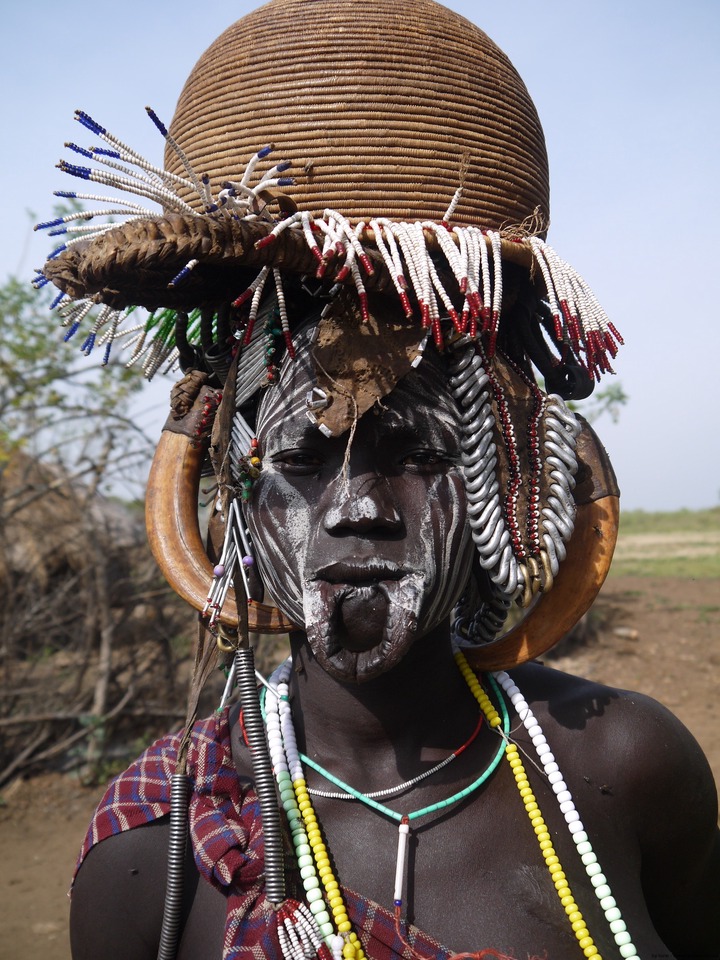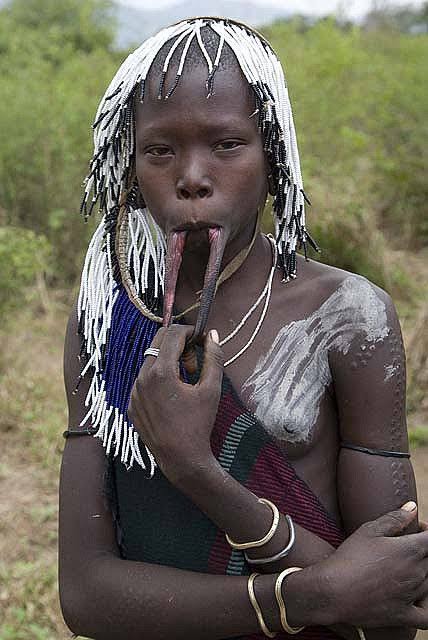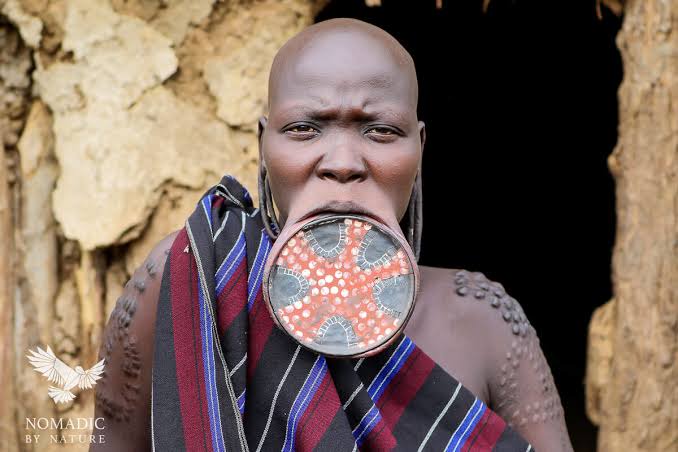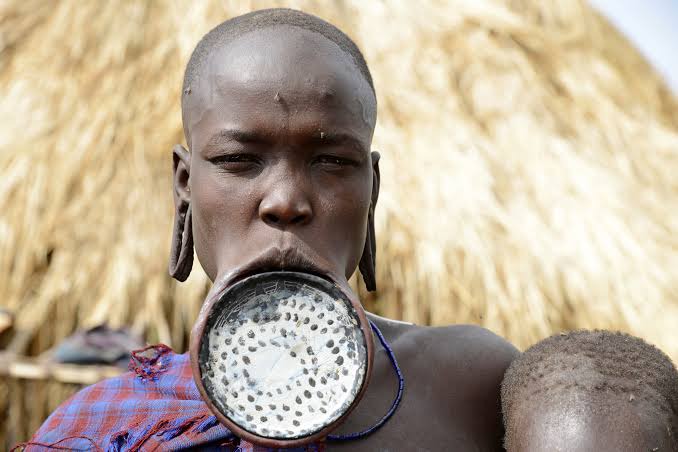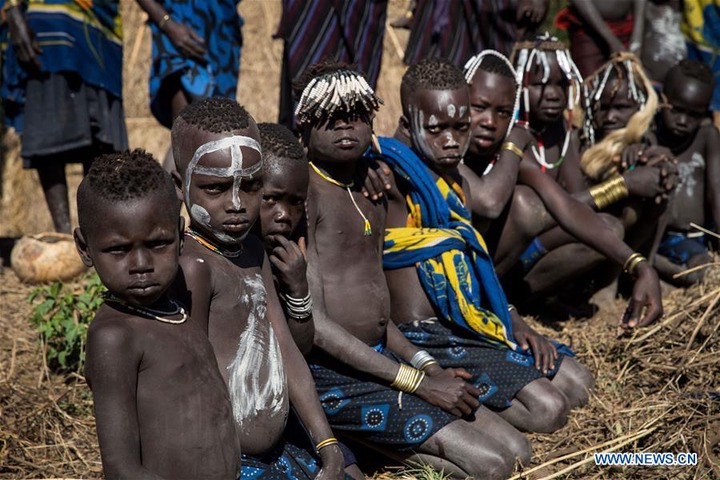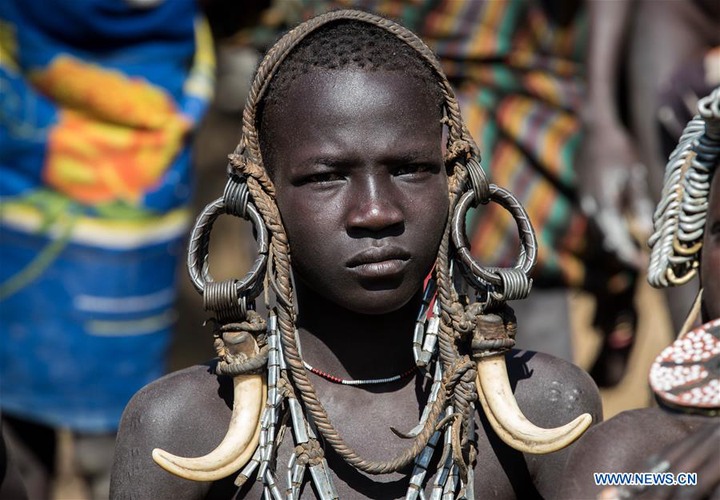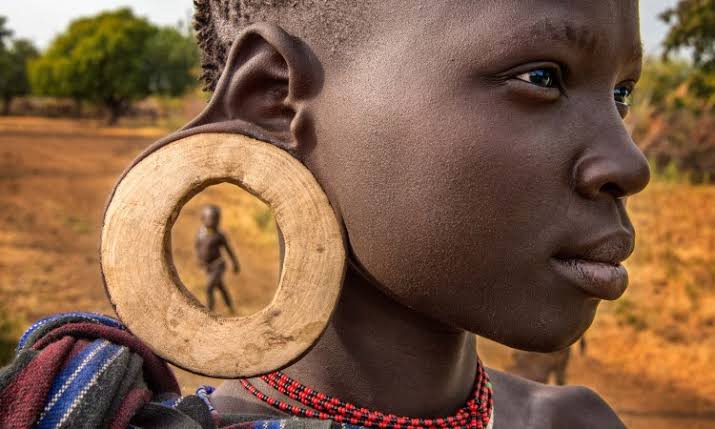 What a culture!
Content created and supplied by: Mrblogger (via Opera News )