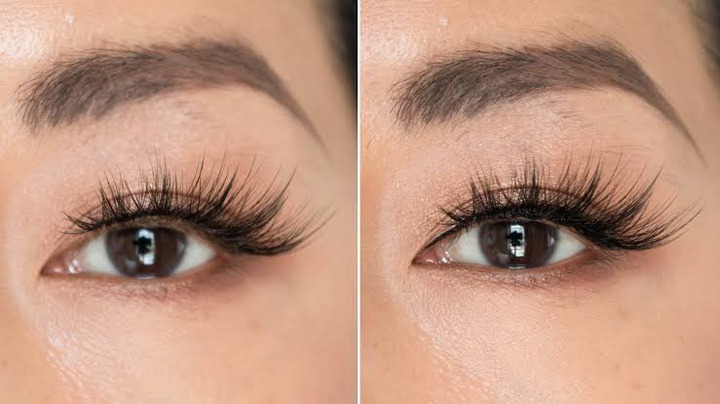 Image: courtesy
Trimming and waxing are the two techniques for creating bushy brows. Trimming is less expensive than waxing. However, due to the length of time that brow hair grows, waxing is more successful than trimming. 
Some stylists recommend waxing your brows every three or four weeks if you have bushy brows. They also have sun protection for the skin. You'll look better if you maintain your appearance regularly. Proper brow shaping can make a significant difference in one's appearance. Waxing may be used to trim brow hair in a group, which will grow back in 2 or 3 weeks. Doing it yourself can be challenging. You should make your hairstylist do bushy eyebrows for you. 
Recommendations for bushy brows 
Waxing your brows every three weeks is recommended. 
If they're overgrown, you should probably get them trimmed. Simply go to any waxing salon and get it done for you. They'll shape them to match your brows' natural shape. 
Eyebrows that are too thick and broad - pluck some hairs from under the arch of the brow and from the brow properly. 
If you go to a hair salon or a nail salon, they will just brush them up so they aren't as bushy. However, I wouldn't suggest "tweezing" them on your own because you might end up ruining them. 
Make a pattern for your brows with an eyebrow pencil. 
Just pluck past an imaginary line drawn from the inside corner of your eye straight up (between your eyes). Also, stop the tadpole look of being slim on the outside and unexpectedly fat on the inside by not messing with the top arch of your brows - it looks fake. 
Clean the brow upward with a comb and a pair of nail scissors, then trim along the comb. Then this could be a good fit for you. 
Use a firm, short-haired brush. This will result in a look that is smoother, more natural, but still precise. 
Take them to a salon and get them plucked by a professional; tell them you only want to form them rather than lessen them to a thin line. 
If a hair emerges outside the nicely shaped bushy eyebrow, pluck it, but not the eyebrow itself. 
A brow comb and hair gel should be used. 
Make sure you don't tweeze them to a pencil-thin line. Changing too much will be too much for her face and will make her seem foolish. Begin slowly. 
If you don't want to go to a professional because of cost, you can buy eyebrow stencils, draw the lines in eyeliner, and then tweeze something outside of the lines to avoid over-tweezing and achieve a nice shape.
Content created and supplied by: edwinsmiles8 (via Opera News )