A family has finally opened up about the pain and agony of their kid who is currently turning into stone in a rare incident that is slowly making her skin grow thicker turning into stone like figures.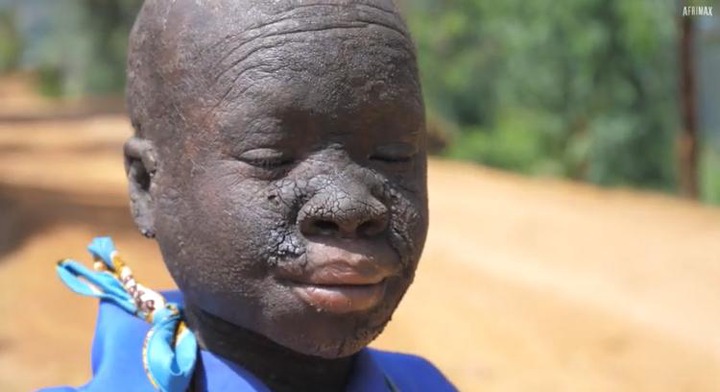 Photo:courtesy
According to the reports given by the family members of the woman, they claimed that she was born normally before her skin developed a persistent pimple which has now turned into their nightmare after it reportedly failed to fade away.
However, their worries would later be proved by the doctors who claimed that they couldn't do anything to her because according to them, the girls body had a condition which had no cure. The disease which later made her immobile later allowed her to move only after she was 8 years old.
Due to her condition, alot of kids in her village have neglected her and don't even want to play with her claiming that maybe her disease might be transmitted to them by touching or even playing with other kids.
In conclusion, the family and friends of the victim has called upon all well wishers to help them raise money in order to help them treat the rare condition because according to them, they have spent all their money trying to find the cure which might treat her in order to atleast give her a normal life.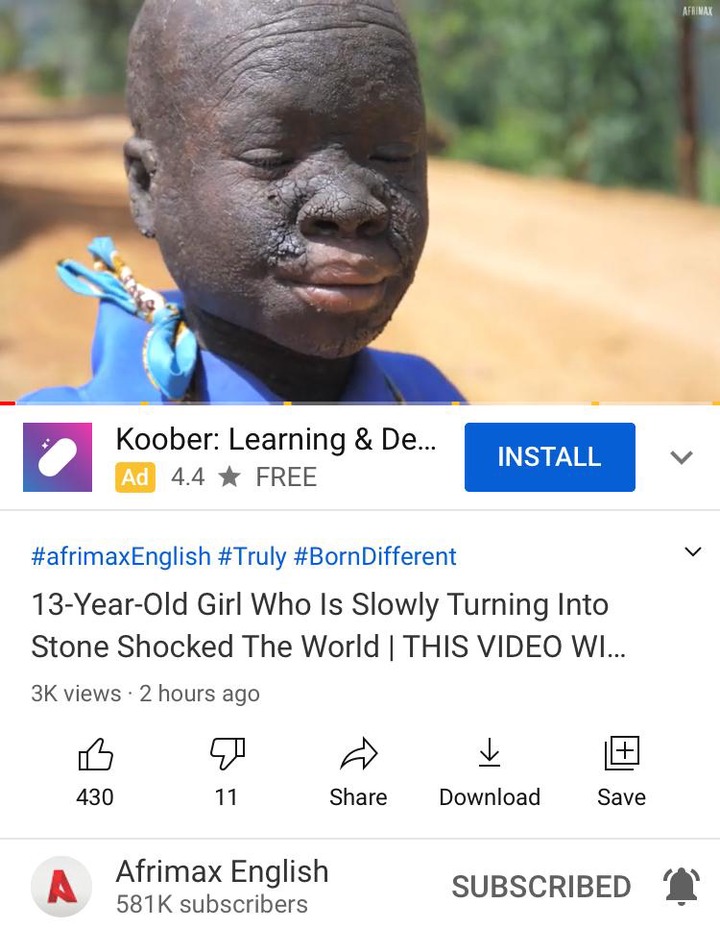 https://youtu.be/Lz4G5pneyoU
Click on the link Above to view the full video
Content created and supplied by: Elevate123 (via Opera News )