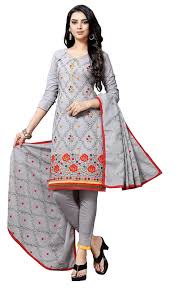 Ruth 3:3 Wash thyself therefore, and anoint thee, and put thy raiment upon thee, and get thee down to the floor: but make not thyself known unto the man, until he shall have done eating and drinking.Green maize is usually covered in their cobs.Avocado and bananas are usually covered with their peels.
You only remove them from that of their state and make them to be naked when you're ready to use them.
Every time you walk exposing your thighs know that you're naked and you're inviting the users to come and use you.Every time you put on tight clothing which exposes your body structure know that you're naked and want to be used by every body in near you including mad men and women along the street.A man who admires your nakedness has lust and the usual fact is; lust don't last.
Results of lust can make you be offended and can push others to be transgressors of the law.True men don't admire how your inner wears make those shapes when you're tightly dressed.
When Ruth was going for her lifetime partner Boaz, she was told to dress up. When you are exposing your body out, you're looking for temporary partner.
Dress up well, cover all your private parts because they are valuable.Remember; valuable things are kept in seriously locked areas.Gold is valuable, it's beneath the rocks.
Petroleums are valuable, they are not exposed on the earth's surface.If you know your private parts are valuable, cover them with all the best clothes you can. Don't expose them.
Never expose your thighs, it's the beginning of private part.Your armpit and breasts are also private parts.Let none know the shape of your buttock because it is a private part.
Covered foods are sweet, the ones which are not covered can be exposed to flies and becomes unfit for consumption.When you expose your nakedness, it will be unfit for it's intended purpose.
Today, indecent dressing has become the order of the day. Several women and young ladies consider it normal to wear forms of clothing that expose their shoulders, stomachs, waists, backs and other vital parts of their bodies that only their husbands should behold.
A lot of women and young ladies are no more shy to put on low necklines that expose their breasts, miniskirts that expose their thighs, and tight clothing that expose their buttocks and other female curves. Such women and ladies do not realise the temptation that they place on the path of several young men try to dress simple and modest.
Many dress like the world in order to have an influence over unbelievers, but here they make a sad mistake. If they would have a true and saving influence, let them live out their profession, show their faith by their righteous works, and make the distinction plain between the Christian and the worldling.
The words, the dress, the actions, should tell for God. Then a holy influence will be shed upon all around them, and even unbelievers will take knowledge of them that they have been with Jesus. If any wish to have their influence tell in favor of truth, let them live out their profession and thus imitate the humble Pattern.
Content created and supplied by: KyalloAlphonce (via Opera News )