When you look at your heels are they smooth or cracked? Unluckily ,if you have cracked ones don't worry because by the end of this you will be able to treat cracks smartly at home .
The cracks only affects the top layer of your skin .In some cases health from your feeding may affect ,walking on your bare foots,wearing open back shoes or sandals and prolonged standing on floors ,to mention but a few.
Here are 3 best to do steps or recipes that will help you get rid of them ;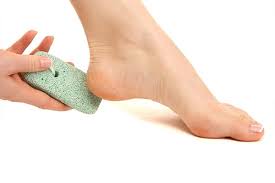 Step 1
Use ;
- Warm Luke water
- 2 spoonful baking Soda
- A pumice stone
- 2 spoons of salt
What to do
a) In a basin take warm Luke water
b) Add baking soda and salt .
c) Mix it thoroughly .
d ) Dip your feets in the mixture for 20 minutes.
e)After 20 minutes Pat dry your feet and rub gently with pumice Stone to remind the dead skin layer.
Step 2
Use
- 2 spoons of sugar
- 2 spoons of melted Vaseline oil
What to do
a) In a basin take 2 spoons of oil and add to 2 spoons of sugar
b) Your scrub is ready to use .
c) Rub on your heels gently for 10 minutes
d) Clean them with plain water .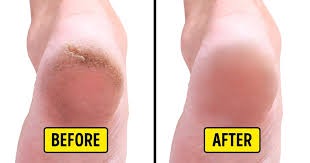 Step 3
Use ;
- Oil
- Candle wax
What to do
a ) In bowl use small piece of candle ,to it add 2 spoons oil .
b) Put the bowl ,on boiling water for it to melt .
c) Let it cool for 5 minutes .
d) Your cream is ready ,apply it all over your heel and foot .
e) Cover your the application with socks for 20 minutes.
Content created and supplied by: maatah874 (via Opera News )