Dark spots or age spots is a common skin condition that often increases as you grow old. It is caused by increased melanin production in your body. It is a skin problem that requires attention, since it can lead to premature ageing.
In our society today it's everyone's dream to have a clear, smooth and glowing skin. For you to have that skin, you must take good care of your skin.
Let's talk about effective home remedies that can you a glowing and dark spots free face. These remedies are very affordable, just choose one.
Lemon juice and yogurt
Lemon juice has been used on the skin for over years now, those who have used it revealed that it works wonders. Lemons are highly enriched with vitamin C and citric acid, which makes them an amazing bleaching agent. This can lighten up your face, thus getting rid off dark spots.
Yogurt has perfect cleaning properties. When it is combined with the lemon juice, they give your skin a younger and glowing look.
Procedure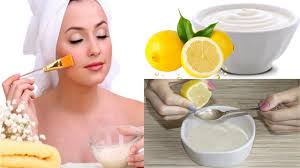 a) Wash the lemons and cut them into two halves. Squeeze the lemon juice from the lemon.
b) Add 3 table spoons of lemon juice your natural and plain yogurt.
c) Rinse your face with warm water, using a towel and completely dry it. Apply the mask on your face.
d) Leave it on your face for about 15 minutes and then rinse it off using warm water.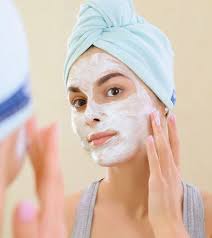 Irish potatoes
If you are looking for an awesome face lightening agent, go for potatoes. They will work wonders on your skin.
Irish potatoes are great for lightening and bleaching skin. This is because they are enriched with mild bleaching properties. They also have vitamin C which increases collegen production and maintain your skin elasticity. Also they have catecholare enzymes that reduce acne scars and dark spots.
Procedure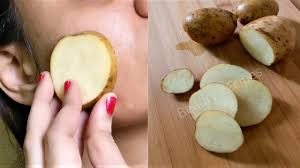 a) Wash one large potato.
b) Cut it into thin slices in a circular manner, using a clean knife.
c) Rinse your face with warm water and then apply it on your face, by rubbing gently each slice all over your face.
d) Leave it for 20 minutes and then rinse it off.
Baking soda
This is an effective ingredient that helps get rid off acne and unclog skin pores. Baking soda helps in exfoliating your skin and can kill acne causing bacteria.
Procedure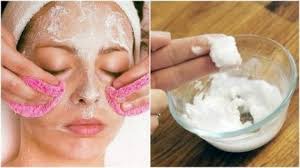 a) Put 3 table spoons of baking soda in a bowl.
b) Add water to the baking soda and mix well to make paste. ( You can also use honey or lemon).
c) Apply it on a clean face and leave it for about 10 minutes.
d) Rinse it off using warm water.
Aloe vera gel
Aloe vera is an amazing plant when used on your skin. It is filled with anti - ageing and skin nourishing properties. It facilitates in reducing skin discoloration and removing dark spots.
Aloe vera gel is an excellent skin moisturizer, thus giving you a glowing skin.
Procedure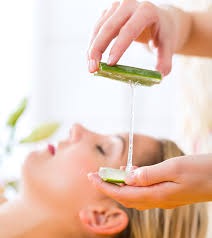 a) Put aloe vera gel on clean hands. Gently massage it on your clean face using your fingertips in a circular motion.
b) Leave it on your face for 15 minutes and rinse it off using warm water.
All the above remedies are effective but your consistency is key. After each procedure make sure that you apply a moisturizer to keep your face moisturized.
Thanks for reading, kindly share.
Content created and supplied by: Mimmyouma (via Opera News )