Beauty is the most important thing every lady would want to have as a compliment. Most of the facial scrubbers are made up of synthetic materials that can harm the cells of the skin therefore worsening the condition.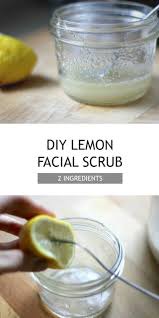 It is easier to make one at home since the ingredients are cheap and ready available within our environment. Moreover, buying the commercial scrubbers can be very expensive and not everyone can afford it.
Moreover, the ingredients that are used to make this simple facial scrubbers are honey, lemon and maize flour. Additionally, this is a simple procedure that you need to follow in order to make an effective scrubber that will give you satisfactory results.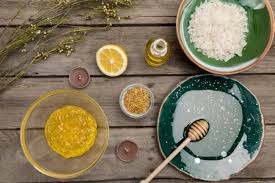 Mix the ingredients in equal proportion, add two tablespoons of honey to have a cup of lemon juice. Thereafter, add a quarter cup flour and mix thoroughly. Ensure that the lemon juice is mixed with warm water. Add one teaspoon of sugar as you stir the mixture until you obtain a paste. Allow it to cool for 30 minutes before using it. This mainly used by those that have a oily face.
Content created and supplied by: Rodah53 (via Opera News )