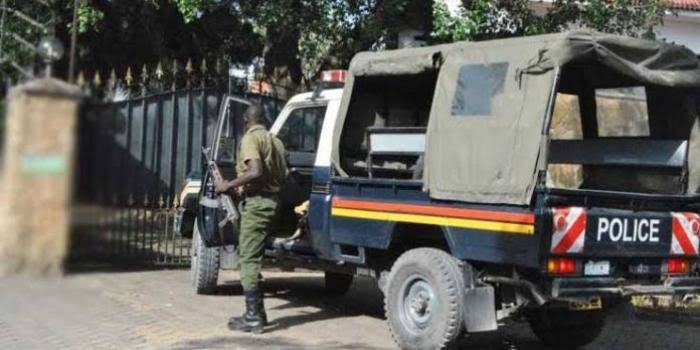 Photo Courtesy. 
Over the years, Kenyans have been expressing their displeasure at how the Kenya Wildlife Services is dealing with the issue of wild animal encroaching. Communities living in areas prone to animals have registered huge losses with wild animals attacking both human beings and livestock. 
Another incident has now been reported in Machakos County where an 8-year-old girl was mauled by a hungry leopard in her homestead. According to a report by the Surtuday standard newspaper, the girl was killed at around 8 Pm.
According to the report, the girl had run out of the house to welcome her mom who had arrived from the market.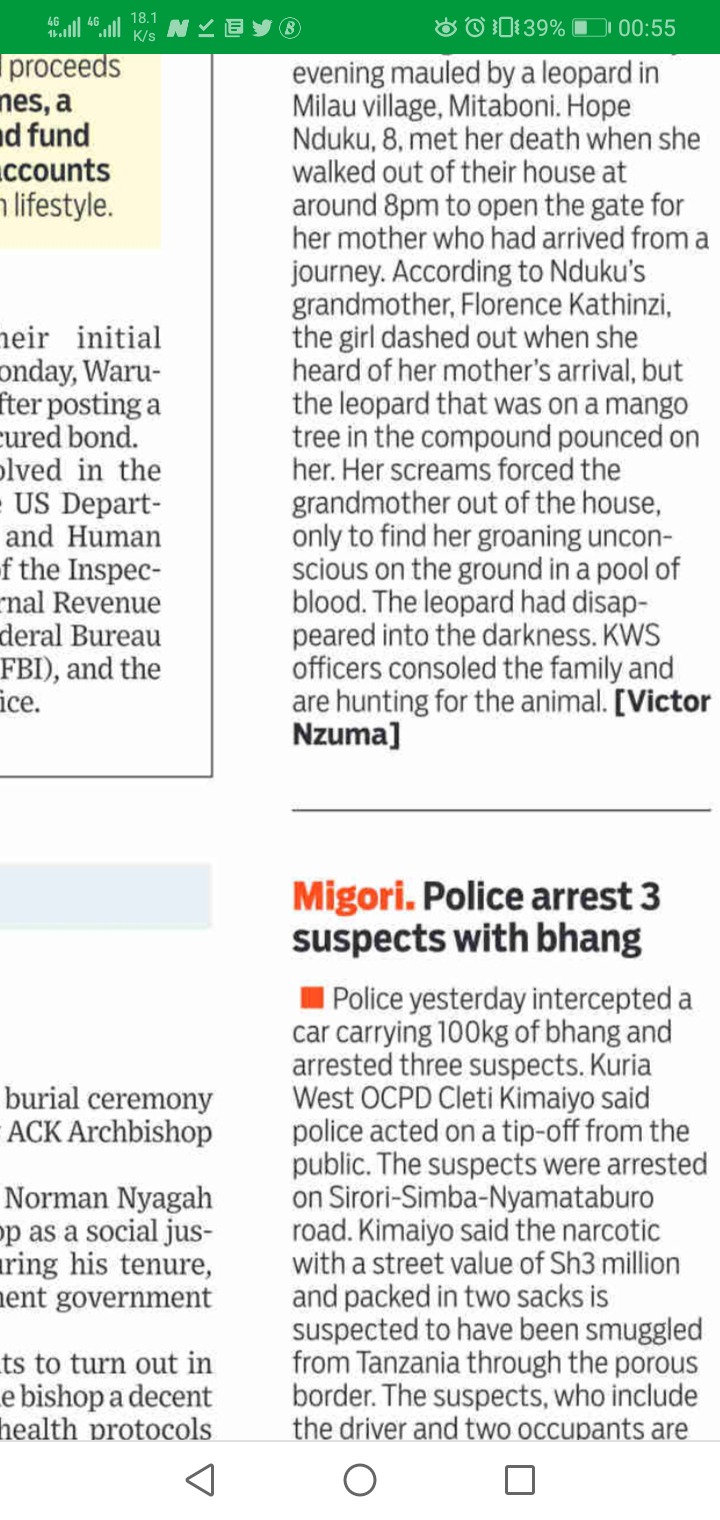 The leopard was reportedly hiding up a mango tree before it pounced on the innocent girl before mauling her to death. Attempts to hunt down the animal did not bear any fruits with the leopard reported to have escaped after the attack. 
The incident was witnessed by the girl's grandmother. Meanwhile, share with us your thoughts on the matter kindly. 
Content created and supplied by: lemmymbelle (via Opera News )