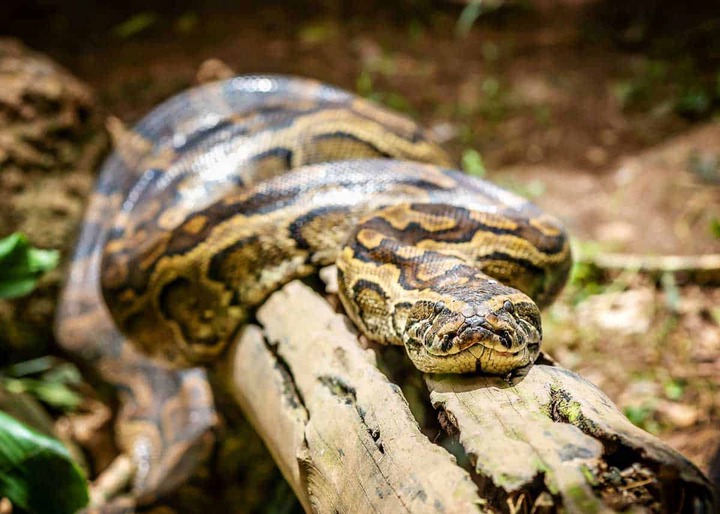 Africa rock python is boasts of being the largest snake species in Africa. Compared to other many snakes in Africa, this species is nonpoisonous. Although its fangs do not contain venom, it contains bacteria that might cause infections.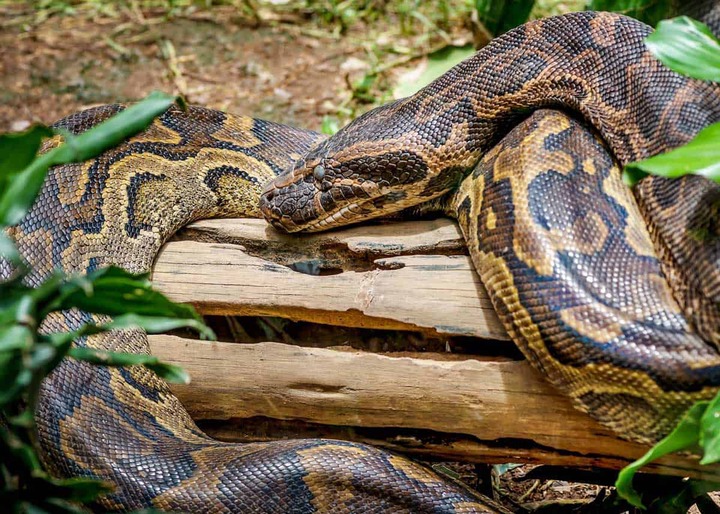 It suffers from temper and will attack anything that poses a threat to its survival. Other largest snakes include Burmese python, Indian python, amethystine python, reticulated python, and green anaconda.They live in different countries in Africa as the name suggests. Also, their habitat varies widely from swamps, lakes, rivers to forests, savanna, and grasslands. They feed on huge prey that is why their bodies are so muscular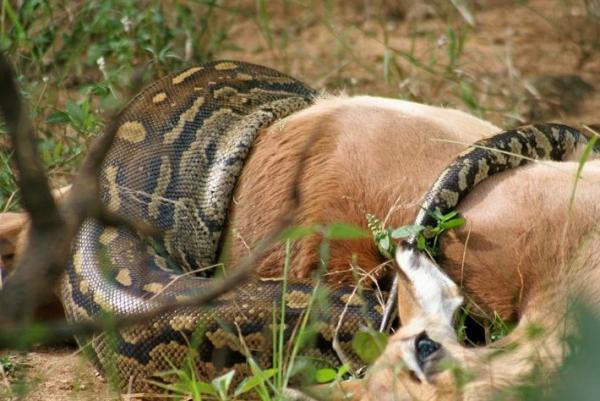 African snake Devouring an antelope in South Africa
They have sharp teeth to grasp the prey before wrapping their muscles around them. A grown African snake can weigh up to 90 kilos. It is usually hunted for its skin which is later used to make leather products like shoes, belts, and handbags. Dear reader, after gobbling on this juicy post, please do not forget to like, comment and share.
Content created and supplied by: WreckHavoc (via Opera News )