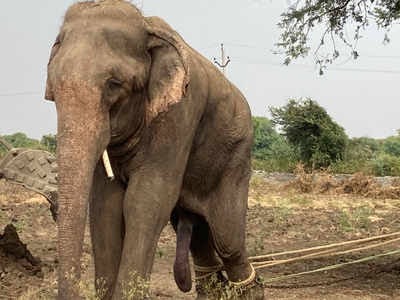 It was on a Sunday afternoon when Mr Amos decided to have a walk in the nearby zoo. So he put on a fitting T-shirt, a khaki trouser, wore his socks and shoes then he left to the zoo. As he was walking through the zoo, he spotted a very big elephants that was grazing in the field but what captured his curiosity is that the big elephant had its legs tied with a rope to restrict its movement. The rope was also used to hold back the elephant and prevent it from escaping from the zoo since it wasn't fenced.
As Mr Amos was gazing upon the elephant, he was completely confused as to why the elephants didn't just use its strength to break the rope and escape from the zoo. Amos knew that the elephant could easily have done it, but instead, it didn't try to do so at all.
Wanting to know more on why the elephant was being restrained with a rope, Amos approached a zoo attendant who was standing some meters away from the scene. He said Hello to the attendant and went in straight to ask him why the elephants was just standing there and why it never tried to escape.
The zoo attendant then laughed amusingly before replying.. "when all the elephants in our zoo are very young and much smaller, we use the same size rope to tie them and, at that age, it's enough to hold them. As they grow up, they are conditioned to believe they cannot break away. They believe the rope can still hold them, so they never try to break free."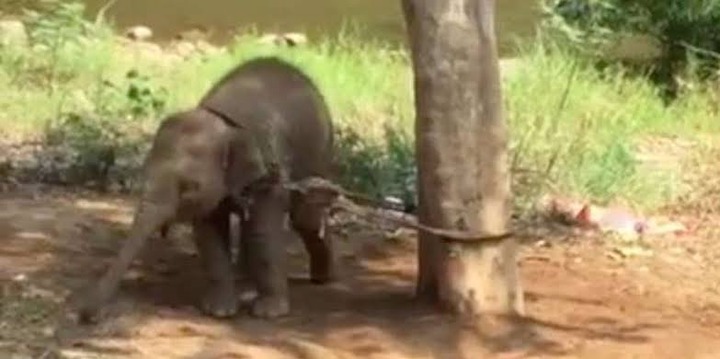 Mr Amos then Understood that the elephants weren't breaking free and escaping from the zoo because over time they adopted the belief that it just wasn't possible.
Lesson
In trying to cope with whatever is happening to us, our biggest mistake in life is failing to try. We should always know that no matter how much the world tries to hold us back, we should always continue with the belief that what we want to achieve is possible. That's why they say, Keep trying, no matter how hard it is, it will become easier some day.
If you find any joy and inspiration in my articles please support me by sharing to your loved ones. Be blessed.
Content created and supplied by: Mrblogger (via Opera News )