The top five deadliest animals in the world according to research are?
1. Asian Cobra
Asian cobra is not the most poisonous snake in the world , but most of the deaths due to snake bites is brought about by the Asian cobra. This is the Animal that has led to most deaths in the world. They shoot their venom to a long distance and are very accurate , they shoot up to 2 metres of their venom.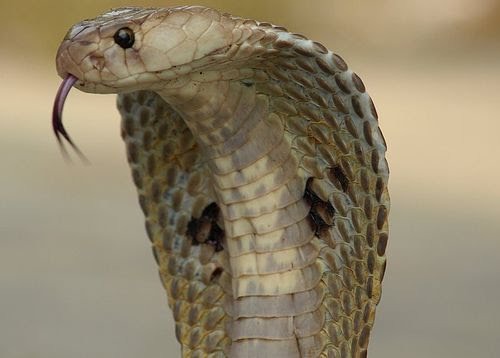 2. African lion
African lion is the King of the jungle in the African Savannah , is the most feared animal in Africa. They are very aggressive when they meet with humans and have led to loss of many lives . They are the greatest hunters in the Jungle and look for food in all available avenues.
3.Crocodile
Crocodiles live in water and are very aggressive and kill both animals and humans When they are hungry they attack any prey available on their disposal .They act very fast while attacking their pray .Crocodiles have led to most deaths in Africa as they attack humans while they are fishing or swimming in the water.
4.White Shark
White shark is the deadliest animal in water , using its 3000 teeth's it attacks anything that crosses its path in the water. Although they rarely attack humans , but they are very violent and usually attack when provoked.
5.Mosquitoes
Mosquitoes are commonly found in the African continent and are mostly responsible for the spread of malaria . This has led to many deaths in Africa . African countries are the most affected with savannah Mosquitoes as their place is very hot .
Content created and supplied by: @Fidelkim (via Opera News )