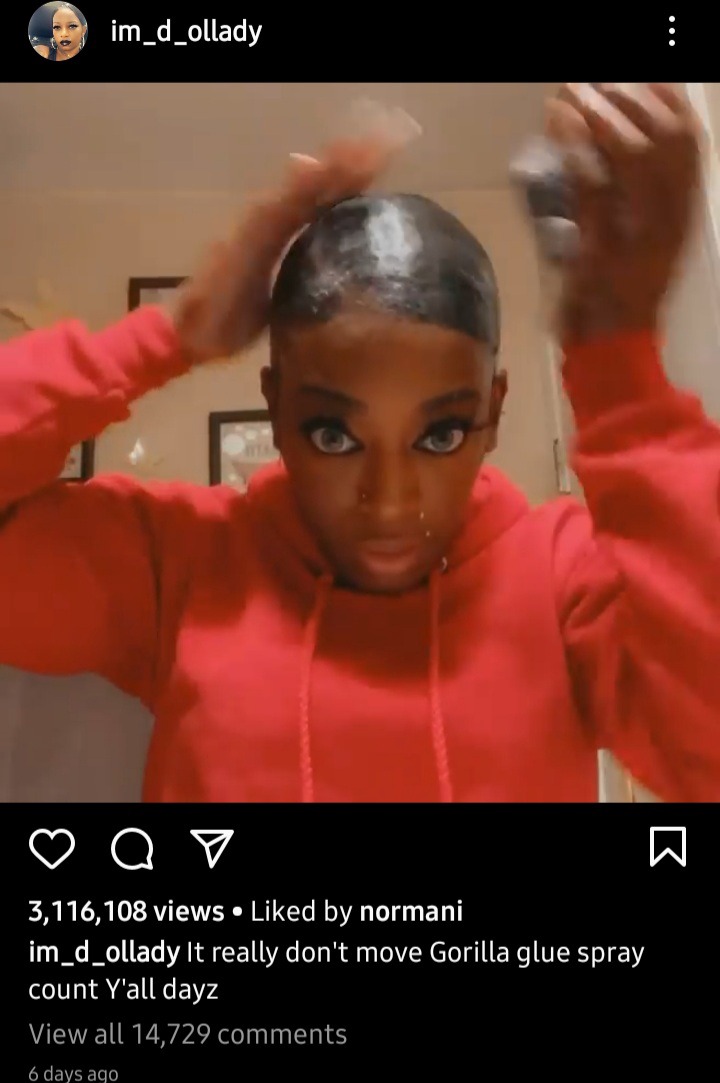 Tessica, a lady from Louisiana shocked the internet when she posted a video showing how frustrated she was when she tried to wash her hair but it was like wiping a glass surface.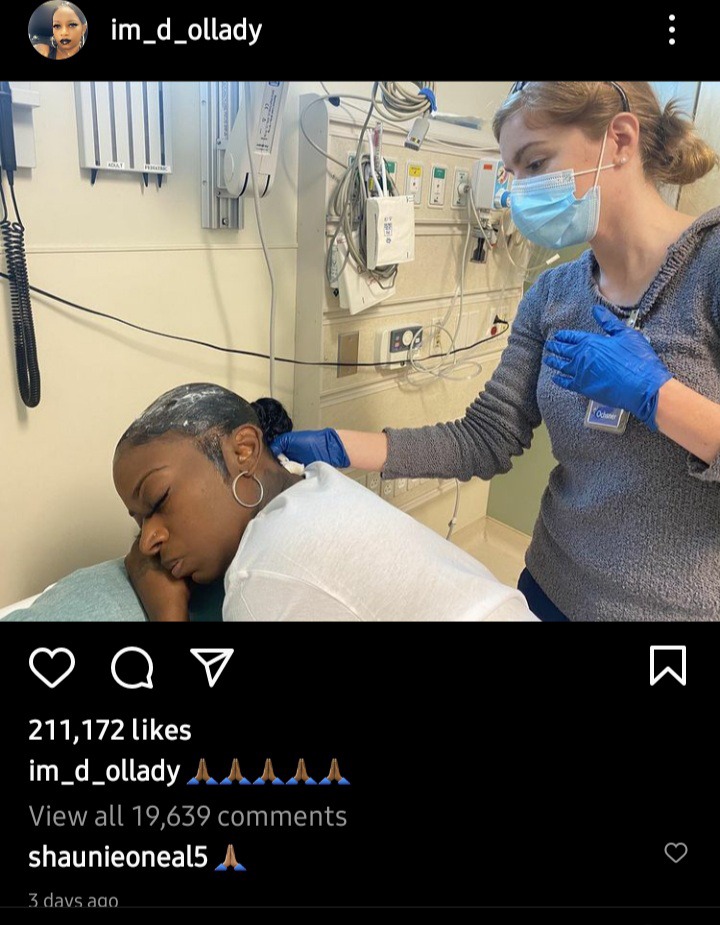 She updated her followers on Instagram on her situation where she had tried different methods but the gorilla glue was sure made to bond stuff together.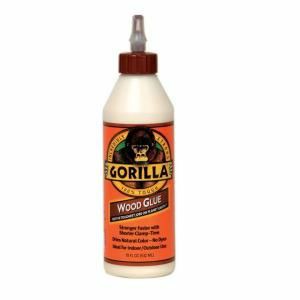 She said it's been over a month with her hair intact like that and I really feel for her. I mean the feeling of having glue stuck on my finger drives me nuts, what about the whole head? Man, it sucks to be her right now.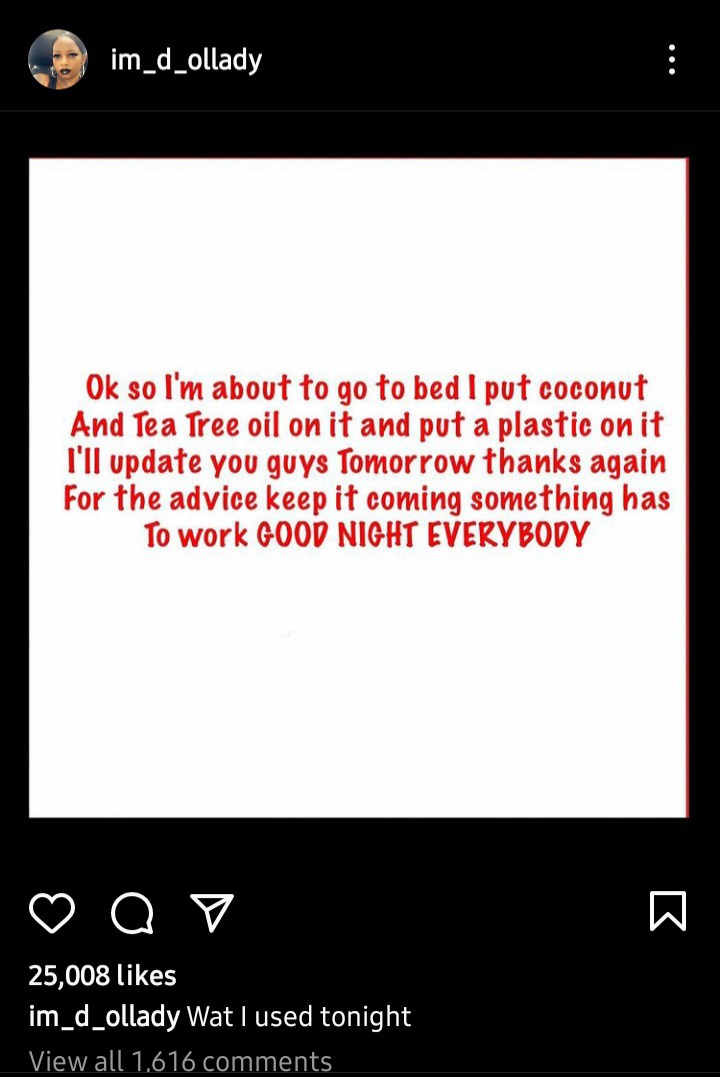 Turns ku, it didn't work out.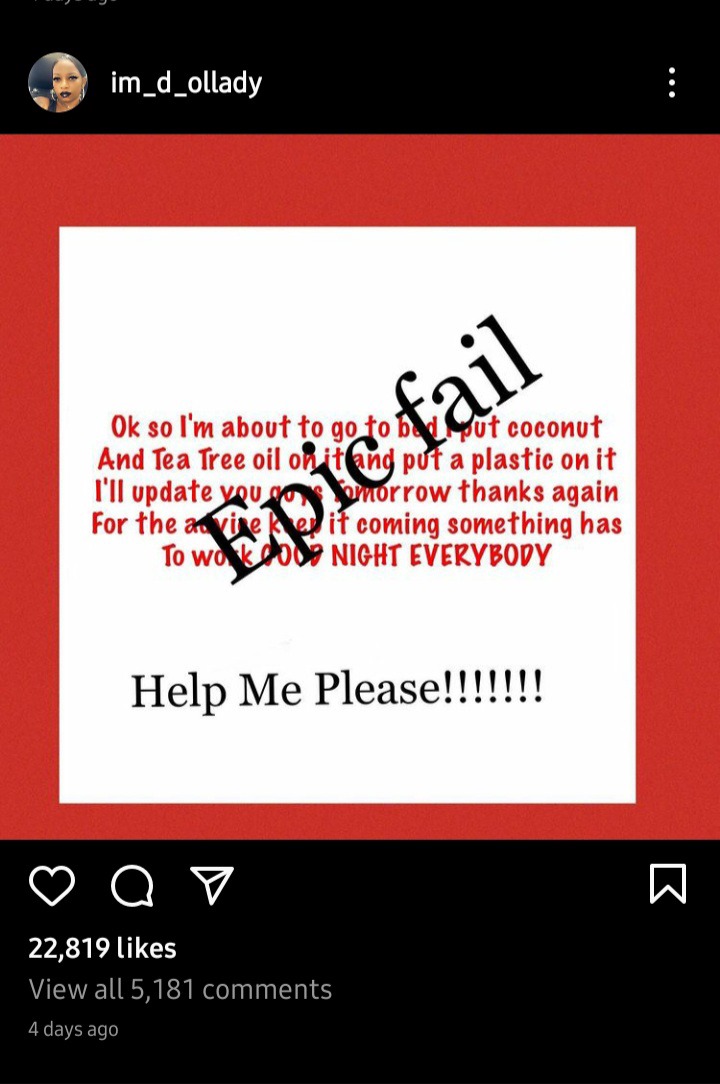 Chance the Rapper went on twitter and posted a message of encouragement to her.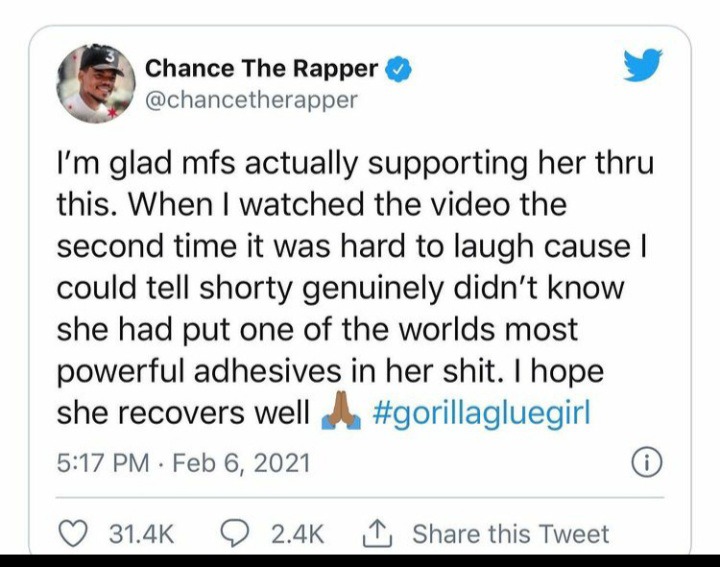 I keep thinking that the glue might be toxic to her after sometime because the pores on her skin aren't breathing.Well, Tessica, wherever you are, i really hope you find a solution. Hang in there. And next time,stick to hair products.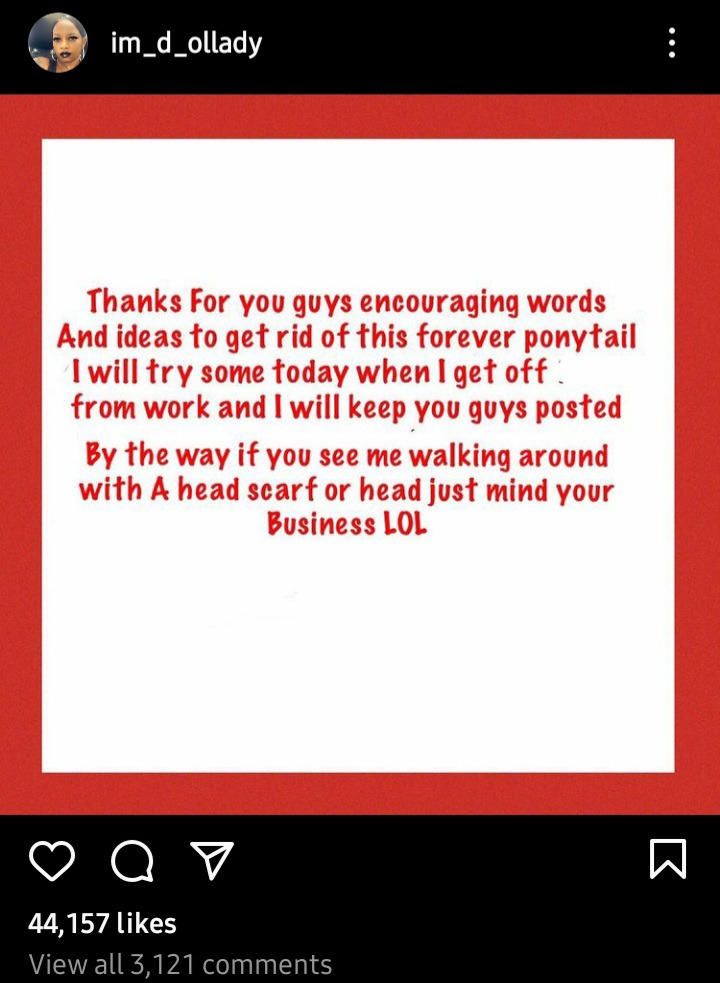 Beyonce, in "Black is King" sings, "F**ck these laid ages Imma let it shrivel up" and i couldn't agree with her anymore. When you are out of hair products to lay edges,it won't kill you to let them shrivel up.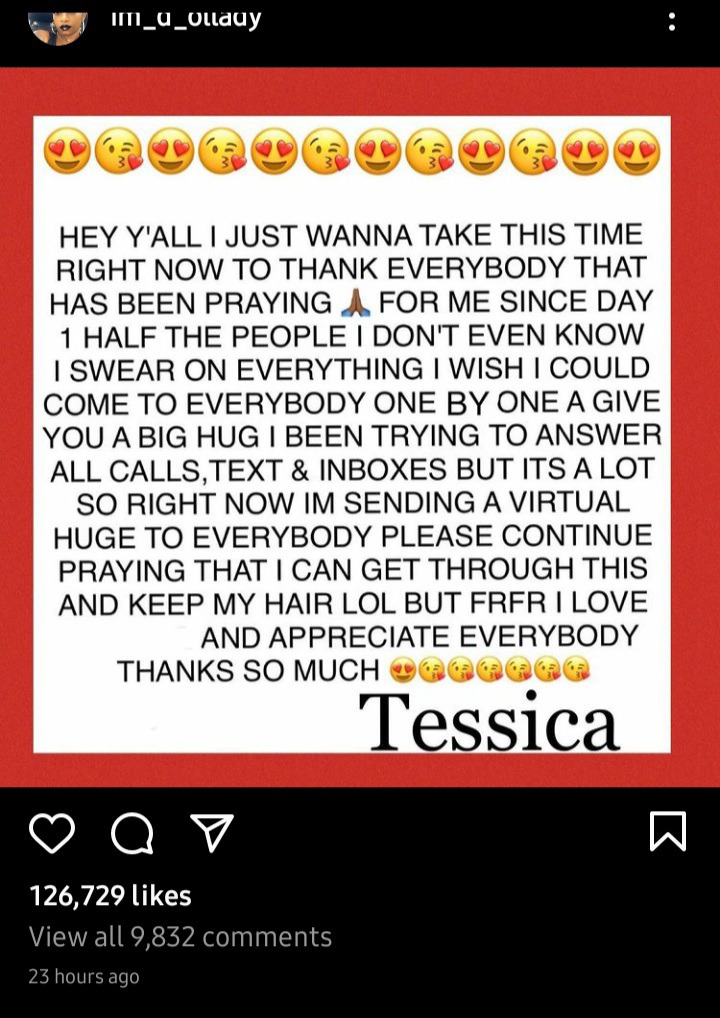 Dear readers, any suggestions for Tessica to help her unglue her hair in the comments below.
Content created and supplied by: Pisopera (via Opera News )