Many tourists, guides, tourism agents and similar are unaware of this fact and believe it to be tourism related. The 'Big five'.
It was actually created by big game hunters and not anyone else in the 19th Century. It is a hunting list. They topped the list at being the most difficult and most dangerous animals to hunt ..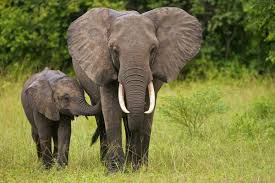 The African elephant: They are actually gentle animals, but once provoked, guarding their herd or young, or a bull in well then they can obviously be dangerous.
Rhino, but it was actually the Black rhino that made this list. They are more aggressive than the white rhino but both are equally intimidating.
The Cape buffalo: Also known as the African buffalo or Black Death. When injured, they are known to ambush and attack and/or kill the hunter, so, a dangerous animal.
African lion. The main reason, even back then, they were a great trophy and... Also proved dangerous to hunt.
African leopard: They are rather difficult to find, so, this is the only one that fits the difficult to hunt category.
Content created and supplied by: Jarvisjarvis (via Opera News )