Most of the people around the world spell the name Maasai as Masai. Actually, the correct spelling is Maasai and not Masai. The name originates from the maa people. This are the people who speak the maa language. The name Masai was the incorrect spelling of the British colonialists and has remained in current use. The Maasai have always been special in their bright red robes, the spear in hand. They are also calm and courageous regardless of the danger.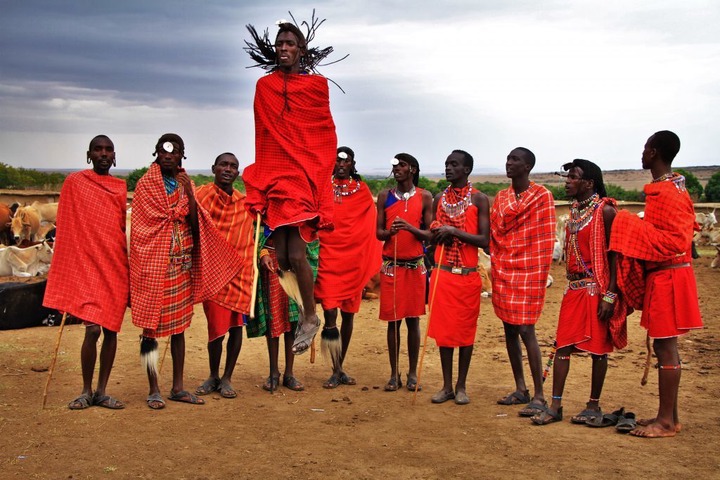 The Masai live within the southern part of Kenya and the northern part of Tanzania. This is home for East Africa' s most feared wildlife including: lions, elephants, leopards, zebra and giraffes.
Kenya recognizes over fifty tribes of native people. The Maasai were the dominating tribe during the 1920' s. They are one of the very few tribes who have retained most of their traditions, lifestyle and lore. In common with the wildlife with which they co- exist, the Maasai need a lot of land. Unlike many other tribes in Kenya, the Maasai are semi- nomadic and pastoral: they live by herding cattle and goats.
The Maasai have not fared well in modern Africa. Until the European settlers arrived, fierce Maasai tribes occupied the most fertile lands. The Maasai struggled to preserve their territory, but their spears were no match for armed British troops, and their lawyers never had a fair chance in British courtrooms. In 1904, the Maasai signed a first agreement, losing the best of their land to the European settlers.
Seven years later, in 1911, a very controversial agreement was signed by a small group of Maasai, where their best Northern land (Laikipia) was given up to white settlers. Surely, they did not fully understand what the consequences of such a treaty were, and anyway the signatories did not represent the entire tribe. With these two treaties, the Maasai lost about two- thirds of their lands and were relocated to less fertile parts of Kenya and Tanzania.
Content created and supplied by: johnkimx.1 (via Opera News )