1.African rock python.
It's the longest snake you will encounter in Kenya. The python is non-venomous, but its secret weapon is the ability to constrict its prey. After gripping the prey, it coils around it, and tightens its coil once a victim breathes out. The death of the prey is caused by cardiac arrest rather than by asphyxiation or crushing. The snake preys on rabbits, hares, lizards, monkeys and gazelles. It grows up to 6.5 metres long and can weigh between 44-55 kgs.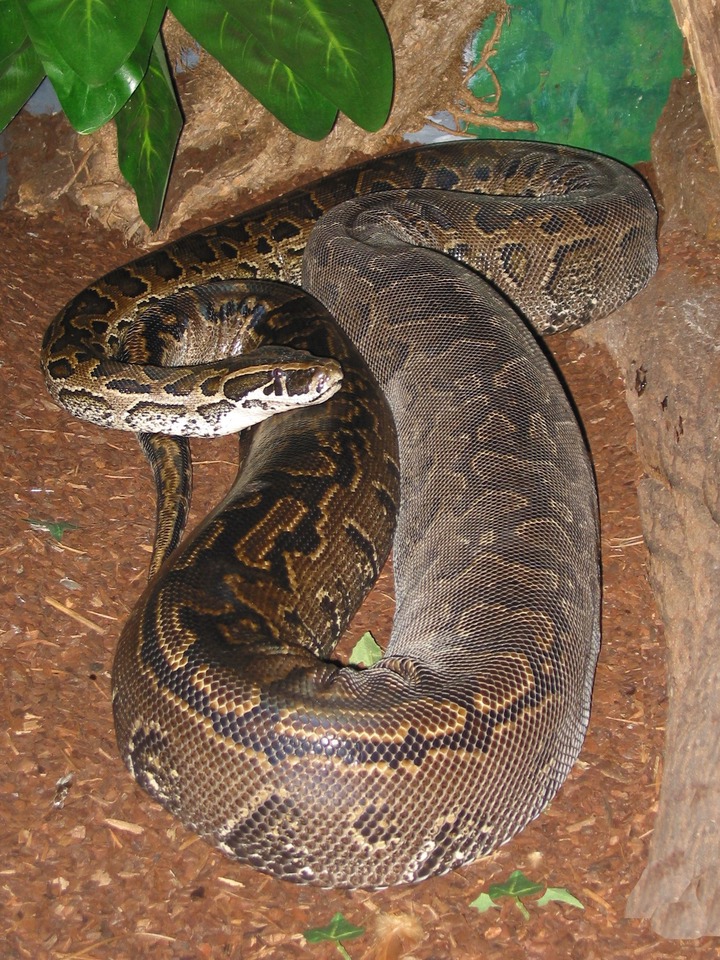 2.Puff Adder (Bitis arietans).
The snake is accounted for large number of bites and most of the human fatalities in Kenya. It has a very dangerous venom and when provoked, they give a warning by cooling while hissing continuously. Color patterns vary depending on where they live.A mature Puff Adder can weigh as much as 6 kgs and its average size is 1 meter though some are as long as 1.9 metres.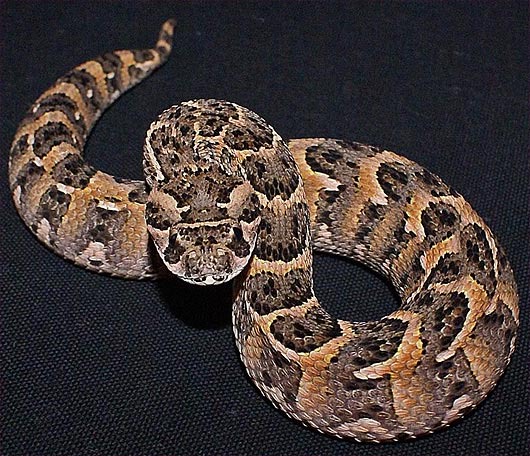 3.Mount Kenya Bush Viper(Atheris desaixi)
It is known for its striking black and yellow coloration. It is venomous with its venom containing powerful anticoagulants. Its eyes are well set on forehead and are surrounded by 14-17 scales. It commonly preys on amphibians, rodents and small birds.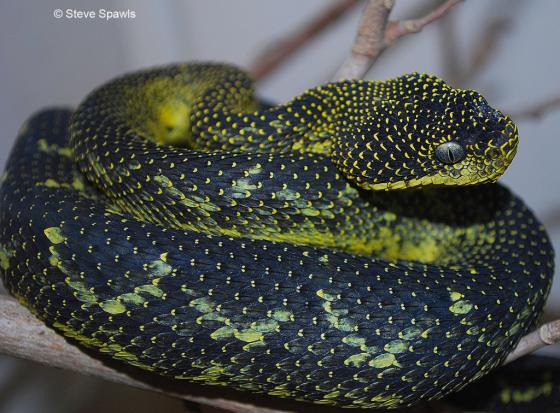 4.Green Mamba.
It's one of the deadliest green snakes in Kenya. It has a slender build with bright green upper parts and yellow-green underparts. It is very poisonous with its venom containing both neurotoxins and cardiotoxins and is long in size. A mature one can be of 6 feet. It preys primarily on birds and their eggs, bats and also lizards.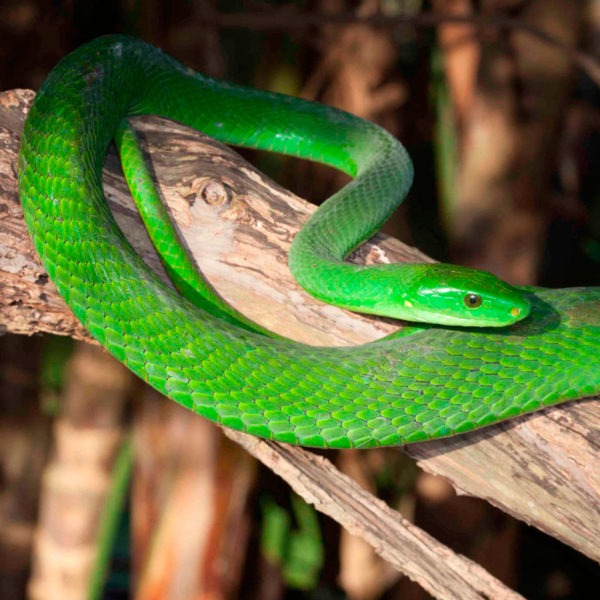 5.Black Mamba.
It is also known as the Dendroaspis polylepis. Its skin color varies from grey to dark brown. It's extremely long and highly venomous with its venom having neurotoxins that often induce symptoms within 10 minutes. A mature species can exceed 2 metres in length with its body mass being about 1.6 kgs. It commonly preys on small birds, rodents, rats, hyraxes and bushbabies.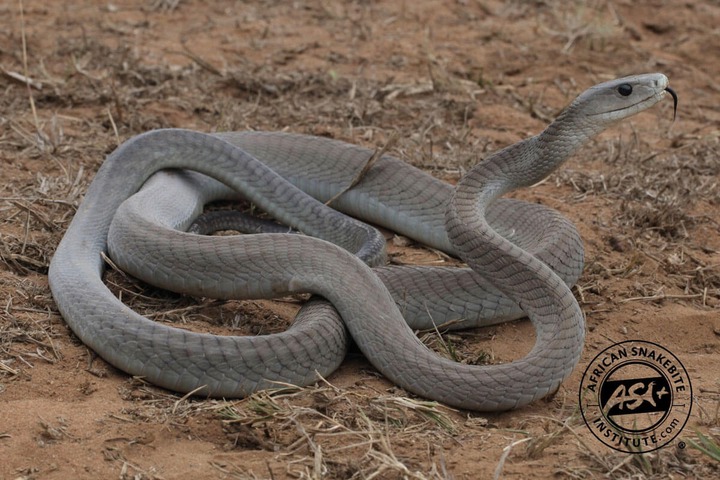 Content created and supplied by: Crimson7 (via Opera News )