A picture of a Kenyan worker sleeping next to a 'dirty' elephant calf has elicited mixed reactions from social media users. The picture, posted by a Twitter user @TheNortherner, sparked a heated debate on alleged human rights abuse by the animal orphanage in question.
"Stop human rights abuse at Sheldrick Wildlife Trust (DSWT). How do you make a poorly paid Kenyan to sleep next to a dirty animal? Well, this is what the DSWT does in the Nairobi National Park Nursery! But they justify this abuse of human rights," read the post.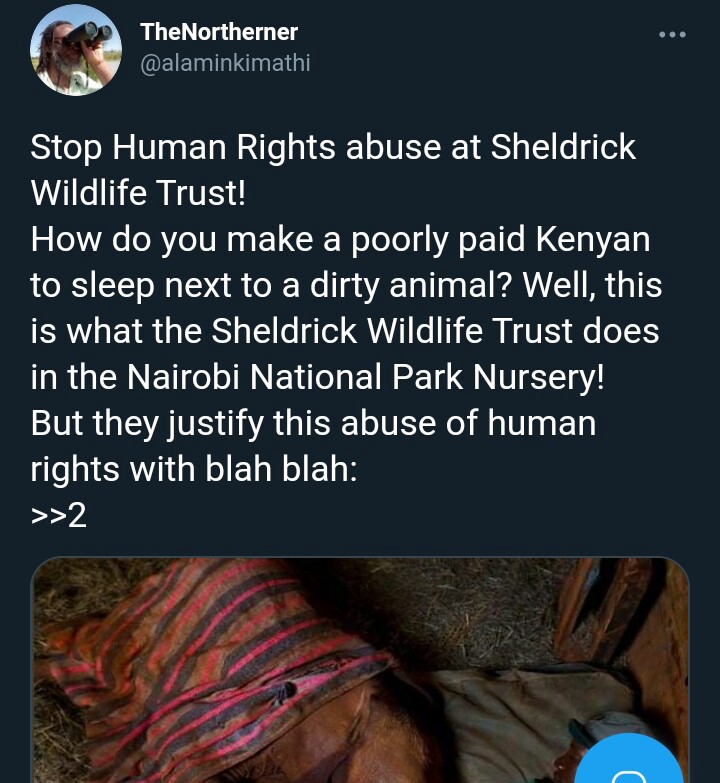 "The role of the elephant keepers that replace lost mother and family is one of love and healing of constant companionship. It involves endless patience, heartfelt empathy and gentle guidance to impact reassurance and persuade the orphan to make the effort to try and live," he added.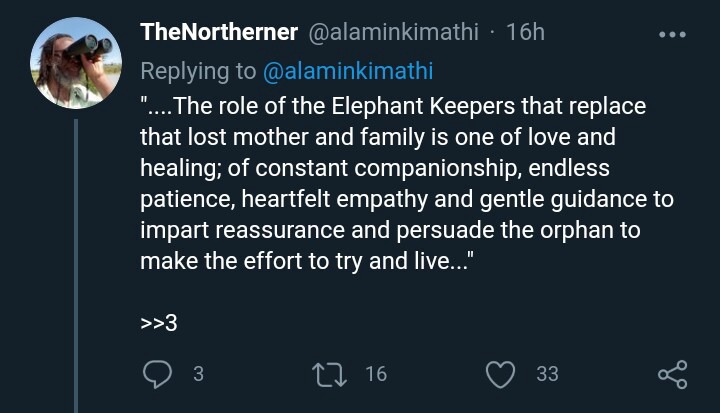 Responding to the tweet, many Kenyans questioned the legality and running of the orphanage, arguing that what was going on there was very suspicious.
"Did you know that you can only pay cash to visit the elephant orphanage? That it is only two white women collecting the cash? Did you know DSWT pays no taxes? And, it is in the middle of a national park?" Lui asked.
"The frequency at which Sheldrick Trust stumbles on abandoned elephant calves is suspicious. In normal circumstances, the first attempt ought to reconnect them with their herd. KWS should not allow Sheldrick collcet money directly from the public," added another user.
Here is the picture;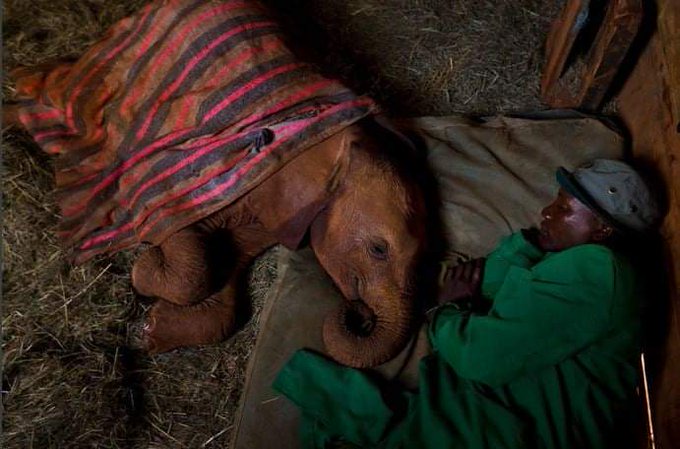 Source: Twitter
Content created and supplied by: Abulee (via Opera News )